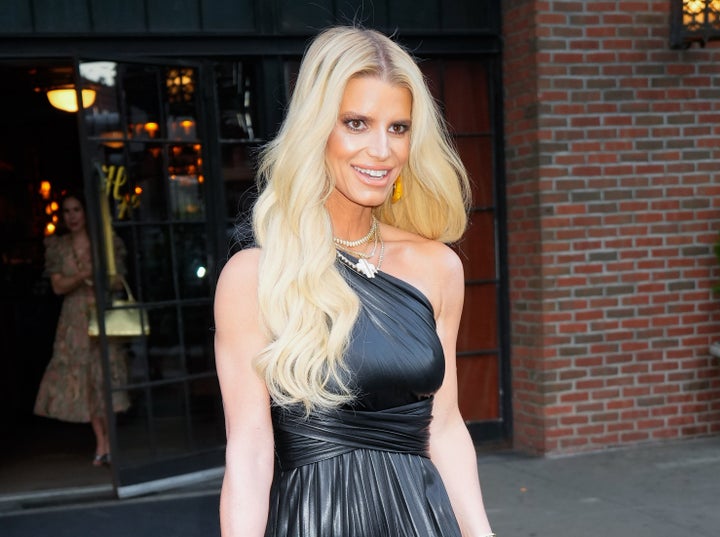 Some of Jessica Simpson's recent photos are causing a stir ― and not necessarily the kind she may have wanted.
On Friday, Simpson posted a few photos of herself and her 11-year-old daughter, Maxwell, on Instagram. The "I Wanna Love You Forever" singer and her tween showed off some pretty cute outfits: Simpson wore a pink dress and shades, while Maxwell sported a long denim skirt and a crop top.
"Bring your Barbie to work day," Simpson captioned the photos.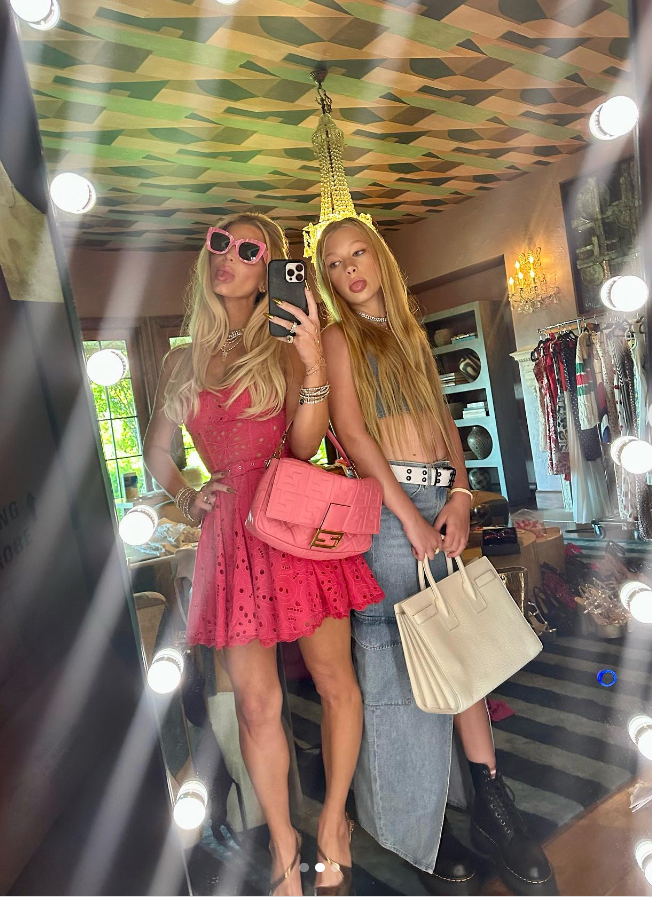 In the comments section, some fans complimented the duo, noting the resemblance between mother and daughter. Others, however, criticized Simpson's decision to allow Maxwell to pose with an exposed midriff.
"Isn't she like 11 or something??" one commenter wrote. "Stop sexualizing your little girl."
"If you would ask me I would have guessed her age to be 13 14 by the way she was dressed and looked," someone else wrote.
"We try to age faster than we need to. We all try to look older when we were younger," wrote another person. "It's up to the parents to make sure that we dress appropriately for our age. Beautiful girl beautiful mother."
"After years of denouncing how she was oversexualized as a young adult and the scrutiny she faced, she's now making sure her daughter will have the same experience, instead of protecting her from it," someone else commented. "Shameful and incredibly sad. Poor Maxwell."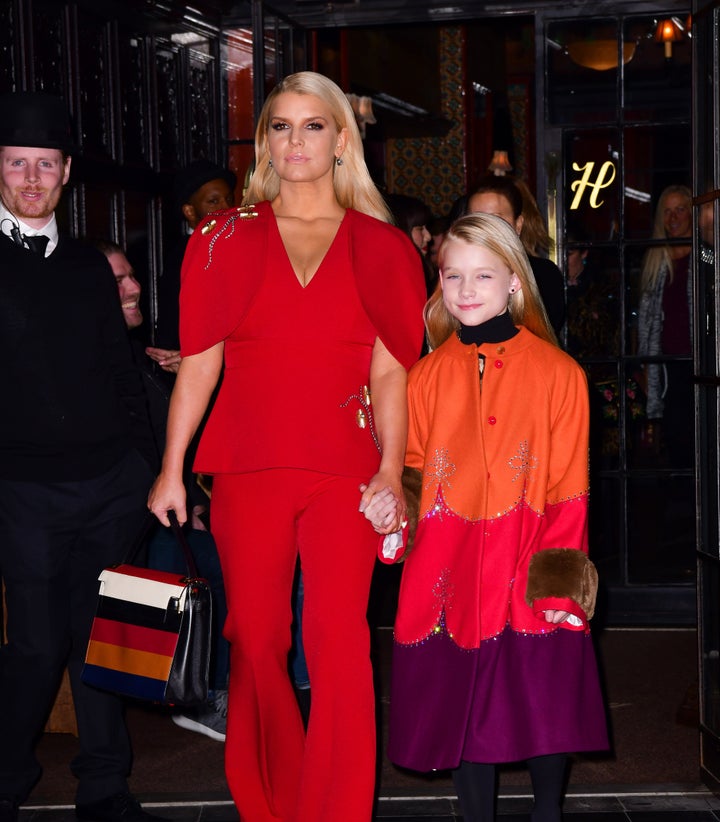 However, some of Simpson's fans came to her defense.
"the irony of everyone in the comments accusing her of 'sexualizing' her daughter by allowing her to wear whatever the fuck she wants, when y'all are doing the exact same thing to an 11 y.o girl on the internet whom you don't even know lmaooo," one commenter said.
"So many Karens here geez!" another wrote. "No 11 year old looks like an 11 yr old today. We're not in the Brady Bunch years anymore, she looks fine. She's w her momma!"
Lisa Damour — a clinical psychologist and author of "Under Pressure," a book about anxiety in girls — told The Washington Post in 2019 that it's never a great idea to shame young girls for the way they dress, and that parents should avoid the implication that their daughters are "somehow responsible for regulating the male gaze."
"At some level, this is pretty low-stakes stuff. A crop top isn't heroin ... We're talking about a decision that can be made and unmade in a day," Damour told the Post. "Where this can go best is for adults to use it as grounds for conversation around questions of empowerment and objectification and who's calling the shots."
Support HuffPost
The Stakes Have Never Been Higher
Popular in the Community