The 31-year-old singer and first-time mom revealed that she's lost more than 40 pounds and debuted her first Weight Watchers commercial, in which she intentionally didn't reveal her body.
In Simpson's first television ad for the diet program, she looks directly into the camera and says:
"I'm Jessica Simpson and yes, I'm doing Weight Watchers. There is a lot of pressure to lose weight but I'm not a supermodel. I'm just Jessica trying to eat real food in the real world and I really just wanna be healthy for my daughter. So I knew Weight Watchers was the only way to go. It's working. I'm on my way and it feels amazing. Really I just wanna be a better version of myself."
Simpson and Weight Watchers are desperately trying to convince the public that the singer is just like any other woman with goals to lose weight, however that multimillion dollar contract says otherwise. Simpson received a large amount of criticism for the estimated 50 to 60 pounds she gained during pregnancy, so it's no wonder she's more than eager to promote her impressive weight loss and get critics off her back.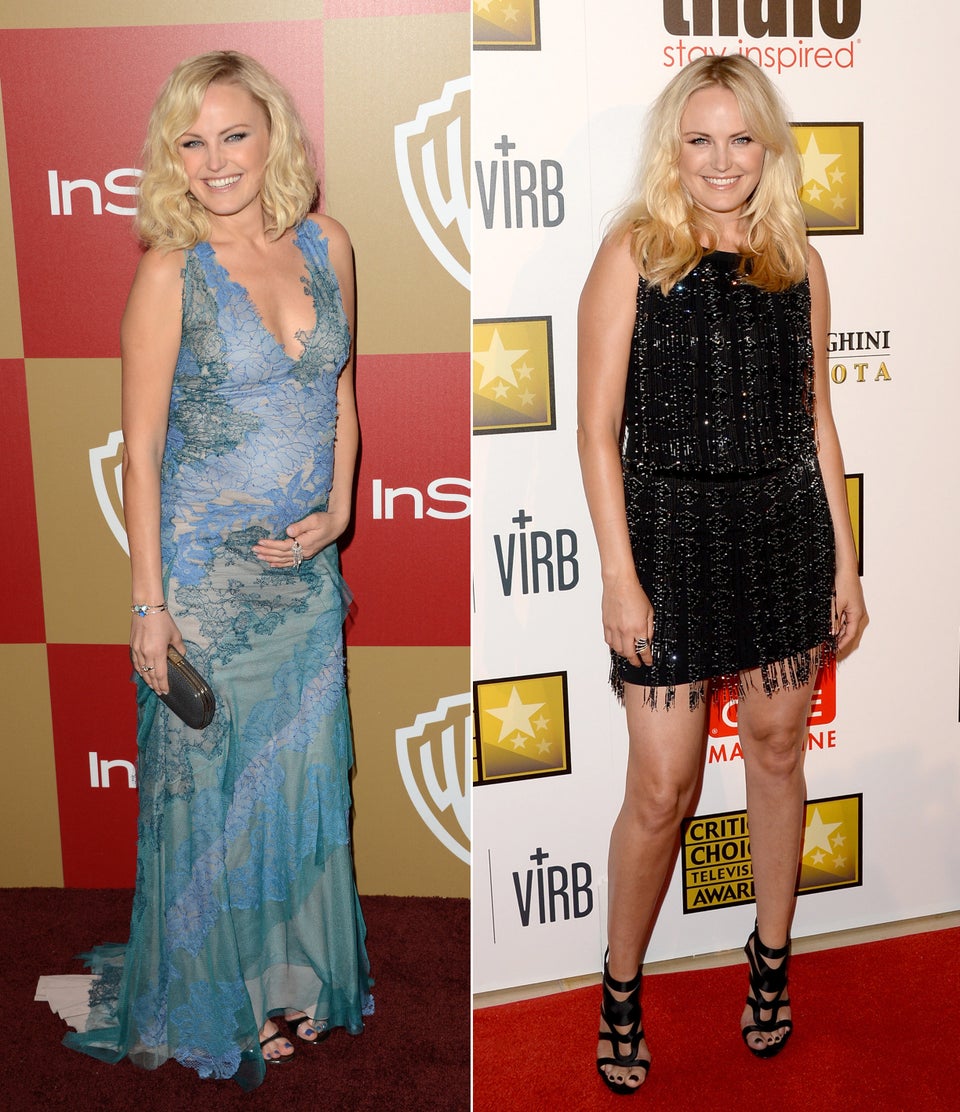 Before/After Pregnant Stars