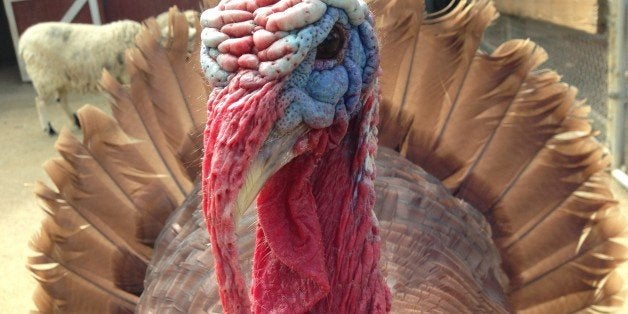 A fowl mouth can get you in trouble.
An Ohio woman pulled over early Saturday morning responded to a cop's query about how much she'd been drinking with, "Gobble gobble turkey," according to a police report obtained by The Smoking Gun.
North Ridgeville police say they stopped 24-year-old Jessica Sorensen at about 4 a.m. for driving with a front tire totally off the road. She allegedly kept driving after the tire came off the rim, "leaving gouge marks in the roadway," the police report said.
Sorensen was charged with drunk driving.
While a nonsensical poultry-themed declaration is certainly not a wise response to a cop's inquiry, it's arguably smarter than that of a Florida DUI suspect, who police say took a swig of vodka as an officer questioned her.
Related
Popular in the Community