 It seems that one Texas-based reporter wasn't getting enough excitement from her day job.
Sarah Tressler, who covers society events for the Houston Chronicle in Texas, has been reportedly moonlighting as an exotic dancer, according to the Houston Press (h/t Gawker). The reporter-cum-stripper was described as "a highly competent freelancer" by a former colleague, but her double life has annoyed her fellow journalists who accuse her of "using them as fodder for a future roman a clef" -- or a novel about real life -- while flaunting her "stripper money," according to one source.
"I strip for crazy people and then write about it so we can laugh at them TOGETHER," Tressler wrote on her Facebook fan page, The Daily Mail reports. "That's love, people."
As it turns out, journalists conducting sexed-up double lives may be more common than some think. Tressler's own predecessor on the Houston Chronicle society beat, Douglas Britt, once worked as a male escort, the Houston Press reports. Even national news outlet CNN hired a gay porn actor as a citizen journalist, according to Gawker.
UPDATE: Sarah Tressler has reportedly been fired by The Houston Chronicle because she did not disclose her work as a stripper, according to Gawker. She has not lost her job as an adjunct journalism professor.
Check out some photos from her Twitter account: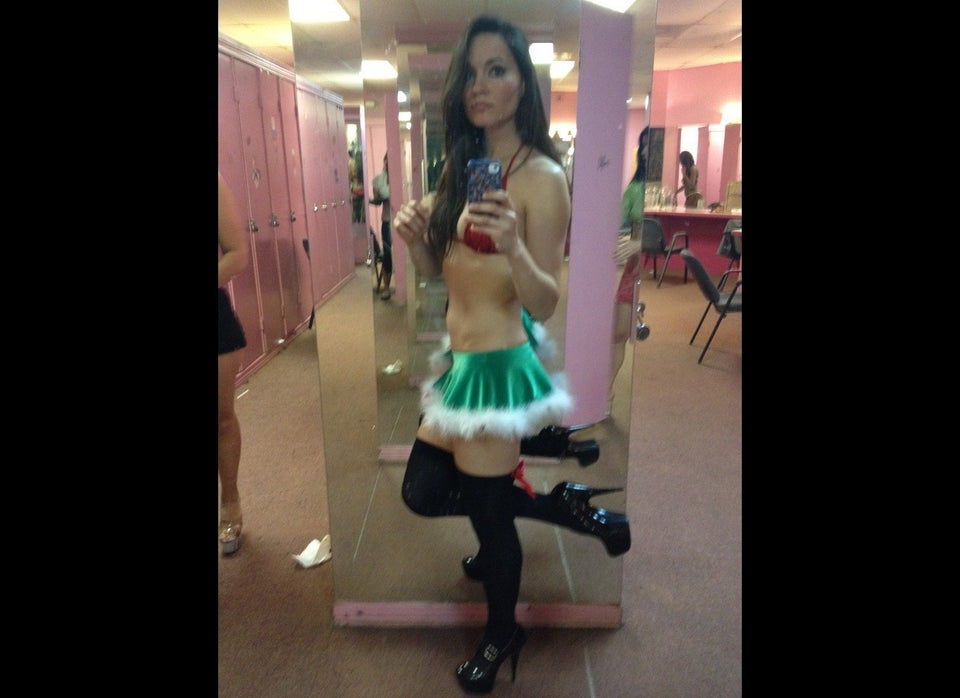 Journalist (CLONED)
Related
Popular in the Community