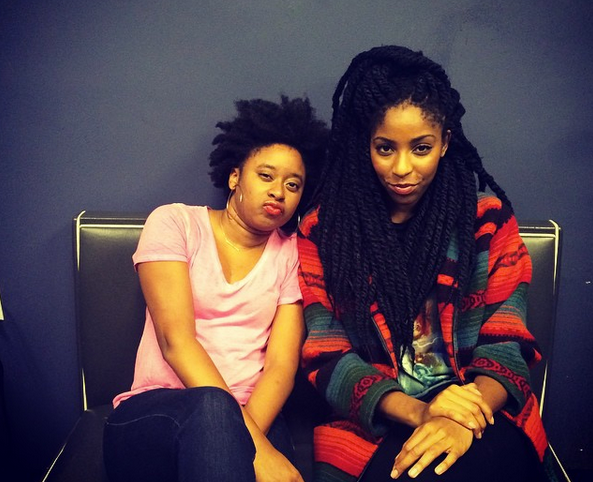 A new season of fall television is in full effect and though primetime shows are becoming more diverse, there are still certain groups who are missing from late-night TV: women -- and more specifically, women of color.
Though the gender disparity is particularly striking after 11 p.m., late night is emblematic of a comedy scene that has failed to make room for more of the talented and witty women of color on the stage. 
"People want to see new interesting stories from new interesting voices," Jessica Williams of "The Daily Show" told The Huffington Post. "For the past few years in cinema, it's been mostly white stories and it's been sort of the same things recycled." 
Williams, 26, is in a unique position. She joined "The Daily Show With Jon Stewart" as a correspondent in 2012 and is now the show's youngest senior correspondent who is frequently featured on segments that explore issues around race and gender. Williams will likely be covering the same topics when the show returns Monday night with comedian Trevor Noah as host.
Phoebe Robinson, 31, a consultant for Comedy Central's "Broad City" and a writer for MTV's "Girl Code" told HuffPost she is fed up with being one of the few black women in production rooms.
"It's ridiculous I'm the only one because I know 3,500 hilarious women of color that you're ignoring," Robinson said. "So I'm going to do my best to try and bring them along with me or represent for a range of colors."
We are literally everywhere and people are just choosing not to … have us in mind.

Phoebe Robinson
This is partly why Williams and Robinson teamed up for BlariaLIVE!, a monthly stand-up show in Brooklyn. The comedic duo discuss everything from their experiences as black women dating white men to their thoughts on natural hair. Robinson said that though their dialogue is based on their viewpoints as black women, their jokes appeal to the diverse audience they draw each month. However, Robinson says the response they get from black women in the audience has special meaning for them and reinforces just how impactful their act is.
"I think what's really cool is a lot of the black female audience members are like 'that's how I am with my girlfriends.' There should be more of that," Robinson said.
While the duo hopes there will be more opportunities for women of color in comedy, they remain hopeful. 
"We have new, dope s**t to say, I haven't necessarily heard said before and I think television needs that," Williams said.
PHOTO GALLERY
Black Comedians
Calling all HuffPost superfans!
Sign up for membership to become a founding member and help shape HuffPost's next chapter