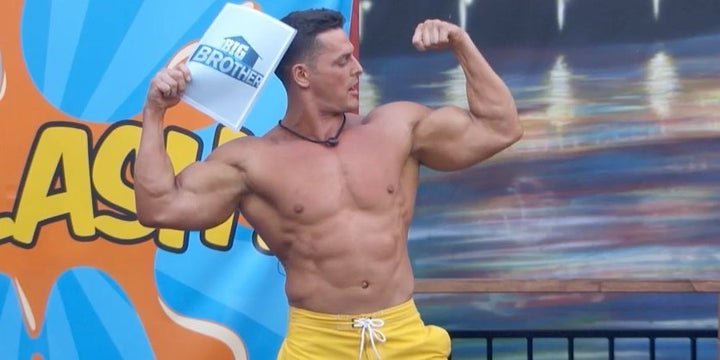 What can't Jessie Godderz accomplish? Mr. PEC-Tacular turned out to be one of Impact Wrestling's most promising stars on the rise. Not only is Godderz a certified wrestling superstar, he is also delighting fans on the internet in Amazon's Tainted Dreams. It shouldn't be surprising to people who know Godderz personally. His friends and family always knew he had that extra something that would help propel him to greatness.
"I just reconnected with a friend that I knew from middle school. We went to church camp. She actually just sent me an old picture of us together. I was always the runt of the group. What's funny is that my dad even said that on national television when I was on Big Brother," Godderz recalled with a big laugh. Growing up, Godderz quickly learned that he would have to man up and adapt to his surroundings. He told me, "I remember when we first moved from the city to the country. That winter I had to clean up the barn. As soon as we got on the farm, my dad and I were already doing chores. I was a little kid who was picking up sticks and rocks. Doing yard work and the most monotonous, meticulous kind of chores. The daily grind helped make me who I am." Godderz remembered, "One time, I had to pick up a wheelbarrow and carry it across the other end of the barn. Keep in mind, we were on acres of land."
The man known as Mr. PEC-Tacular insisted that the work he put in during his younger years gave him a distinct edge over the competition. "The work ethic was instilled in me at a young age. It gave me a discipline that I've always been able to fall back on to this very day. Whether it's my diet, staying in shape all year round for TV tapings or whatever role I might jump into at any given time," Godderz said. He explained, "A lot of other bodybuilders would gain 40 pounds just to lose 35 pounds. That was never my intention just because I've been natural my entire life. I could never fluctuate that much weight so I would just work as hard as I could consistently. My goal is to be in shape all year round as supposed to looking good for just one week." Godderz gave credit to his father and his admirers for keeping him focused. "I owe it to the work ethic that my dad gave me at a young age. I took up weights after and I applied myself to something that was attractive to the girls," Godderz laughed.
Godderz would soon catch his big break by appearing on the insanely popular CBS reality show, Big Brother. Godderz explained that he has maintained a special relationship with the producers of the show that continues to this day. "Chris Roach has become a really good friend of mine. The entire team really. Rich Meehan. Allison Grodner. A special thanks, wholeheartedly, goes to Robyn Kass and Christopher Roach. Not to discredit anybody else because everyone is equally important, but those two helped me out big time. Robyn was the casting director that actually got me on the show." When asked about the auditioning process, Godderz dished on his strategy to get on the show. "I tried to separate myself by telling her something about me. There's a lot of good looking people out there. There's a lot of people who are even in better shape than you are but it's your personality that is going to separate yourself. I am from Iowa so I have values, morals and standards. That's what they were trying to cast for. The Midwest, boy next door kind of guy," he grinned.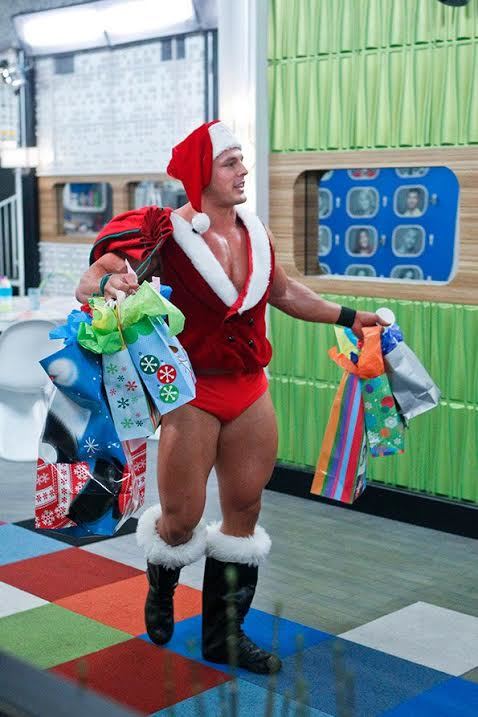 "When Robyn got me in the door, that's what she thought she had. She told me to speak from my heart. I went through the casting process and when I got on Big Brother, I showed my enthusiasm for using my physique that I acquired throughout life. I also showcased the success I used from bodybuilding to harness it and parlay that fame and notoriety into an actual career which is professional wrestling. It has obviously been a dream come true," Godderz nodded. He continued, "Everybody—when they are kids, look up to these wrestlers. I'm still a realist. I'm not the tallest guy in the world, but when you get me in a pair of trunks, it looks like if I threw a punch—it would really hurt somebody." Godderz took a quick pause. "You know what I'm saying? I look the role. That was what I was going for. That's all I could do. Nobody has ever worked a day in their life to get taller. There is no machine inside a gym that makes you get taller or I would be on that thing every day if there was," he laughed.
Godderz said that the entire Big Brother team has been thrilled with his transition to the wrestling ring. He explained, "Everybody on CBS has been a huge supporter of mine. They are family. We are their kids. They want to see us all succeed like everybody else. They invest in us and they want to see us spread our wings to do bigger and better things. Because of the opportunities that they gave me, it definitely catapulted me into a totally different league."
It wasn't an easy path to success. Godderz had to prove himself every day to get a chance of a lifetime. Godderz recalled, "Going from reality TV as a reality TV star into the professional wrestling world—that was a whole different hurdle to try and clear in of itself. You don't see a butcher going to a bank to try to become a banker." He elaborated, "All the bankers would look at the banker and go, 'What the hell are you doing here? Why do you think you are going to be able to take one of our jobs?' It was the same exact thing when a reality TV star enters the wrestling world. The wrestlers think you are going to be here for a cup of coffee and that's it." Godderz nodded, "It took some time but it was something I was very passionate about. Just like anything else in my life, once I applied myself to it, perseverance is what made me get to that level. You have to try that one last time."
Mr. PEC-Tacular revealed how he first got noticed on the wrestling circuit. "It was a collaboration with Chris Roach, who reached out to Dixie Carter and some friends over at TMZ. The TMZ guys ran a story about me and my interest in wrestling. That was in 2008, during my run on Big Brother 10. After that, in February of 2009, I moved to Florida and went through training in FCW," Godderz said. He continued, "They were able to further me down the road. People already saw that I was taking it seriously and picking up all the techniques. Nothing has ever been given to me." He then stated, "Between TMZ running the article on me and Chris Roach reaching out to Dixie, those two were huge supporters of me and got the right eyes on me so people knew what I was doing and actually taking it seriously. It made me take the right course of action to try to become a wrestler for whichever company."
Dixie Carter decided to roll the dice on Godderz. Being the owner of Impact Wrestling, she was looking for a guy who could give her wrestling organization a boost in star power. Godderz said, "Dixie gave me a few dark matches and Terry Taylor was over there at the time and the rest was history. I've been happy ever since. They gave me a chance. That's all you can ask for at the end of the day. To get a foot in the door and get a chance, or get that meeting or be in front of the right eyes to tell your story."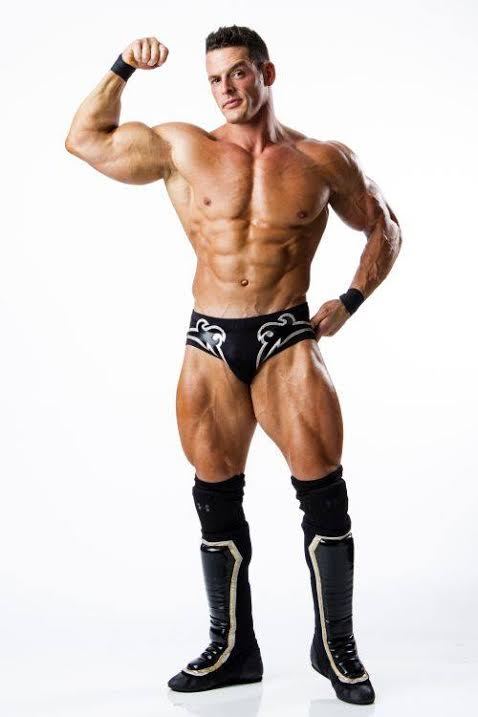 After receiving his contract for Impact Wrestling, Godderz found himself in many interesting situations in front of the cameras. He said, "Initially, I started out a manager for Tara and I slowly got introduced to different situations like tag team matches to get the feel for pacing myself in the ring. I've consistently stayed on television since 2012." Proud of his accomplishments in such a short amount of time, Godderz continued, "Going from a Hollywood boyfriend with Tara to the BroMans with Robbie E. Then DJ Z came in being the DJ. Keep in mind, we won two tag team titles as BroMans and then I had that stint as the modern day Adonis. I continued to stay as a heel and we had that long stretch with our tag team imploding for a while." Godderz then said something unexpected happened along the way. He became a good guy. "I went back to being in a tag team but after that, I became a singles wrestler. In a move which nobody really saw coming—it was me turning babyface," he glowed. Godderz continued, "It was a slow transition into it. Bubba Ray Dudley called it when I was training with him. He said, 'You look like a heel because you are not relatable but by the way you walk, talk and act as a person you are more of a babyface.' It was also the fire that I have in me and the passion that I show on my face that can bode well for a babyface."
There seems to be no turning back for Godderz. He said that he enjoys making his fans smile. "I like being a good guy. I love being able to go out there and hear the cheers. Some of my fondest memories include me being a heel for five years. So now I'm waiting for that coin to flip over," he said. Godderz continued, "I know what I need to do as a new character of being a good guy but I think I'm a good guy at heart. I love the fans. I love the kids. That's who I am. I hope that's what comes across. When you are out there, having fun and being able to showcase your abilities and perform in front of a live crowd is completely different." To Godderz, there is no greater feeling in the world. "It is one of the most euphoric things. Words can't describe it. When you get that connection with the fans, there is nothing like it. It's like a high. When you feel that and that rush sweeps over you, there is just nothing like it. I'm really looking forward to having a much longer ride as a face and I think that is what they want to keep me as. I love it," he stated.
Godderz also loves being able to showcase his acting chops to a large audience. He is currently delighting fans with a standout role on the new soap opera, Tainted Dreams. Godderz revealed, "Tainted Dreams is a soap that is inside of a soap opera. It's like an all-star cast with everybody from As The World Turns, Guiding Light, General Hospital and Days Of Our Lives. It is a collaboration because they follow the director Sonia Blangiardo, who is a friend of mine. She actually was the director on CAWL To Arms for ESPN and I worked with her on that project. She was the one who brought me on to work on Tainted Dreams." Godderz then explained what his role entails. "My name is Dylan Buckwald on the show. I'm the hunky handyman. I'm brought in to interact with all of the other cast members. They all took a keen liking to me. It has been amazing. It is one of my proudest achievements. It's on Amazon TV which is now broadcast in over 200 countries. Amazon TV is blowing up. Everything is online now," he said.
Godderz approaches his role on Tainted Dreams with the same focus he gives to professional wrestling. He said, "I go in there and I make sure I know my lines and I feel them. All of the actors and actresses that I have worked with had nothing but praise for my performance. It's awesome because you see how good they are and they take you to their level. When you are in a scene with somebody—they bring it to their level. They are never going to come down to yours." Godderz pointed out it is not unlike what goes on inside of the squared circle. "It's relateable to wrestling. If you wrestle Kurt Angle—he's not going to wrestle like some green guy. He is going to take you and have you wrestle Kurt Angle to whatever capacity that you are able to do that. These actors and actresses are the same exact way," Godderz said. He continued, "Sonia gave me incredible feedback. Keep in mind, she is an Emmy Award winning daytime director. She said, 'Jessie, I had certain expectations from you and you blew them out of the water.' Of course that is a very good feeling. Again, I was given an opportunity and they took a chance on me. I needed to knock it out of the park. All the feedback I have gotten has been positive."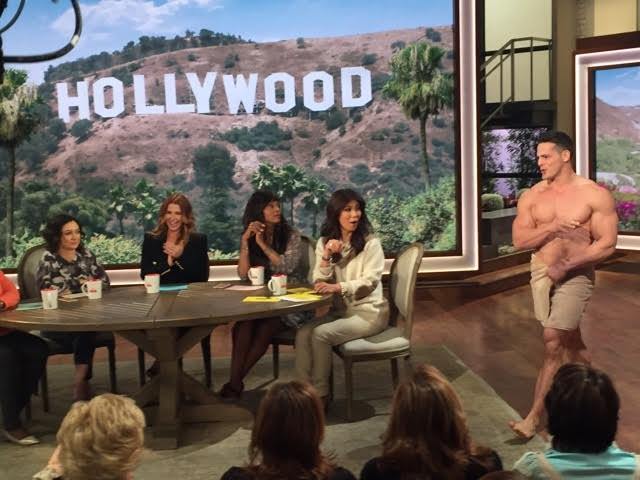 Godderz is thrilled with the progress he made as an actor. "You go to people that you appreciate. You have to really value their opinions. You take what they say and you make it your own. You try to sort it all out and address what you can. Unless they were blowing smoke up my tail, everybody was telling me I was doing a great job," he told me. That doesn't mean he plans on hanging up his Mr. PEC-Tacular wrestling trunks anytime soon. "Wrestling is my passion. This is what I want to do. This is why I train. This is why I work out. This is why I put my body through this. It's a craft which not many people have. I love what I do. There's nothing like it in this world. Once you do that, you can't replace it with anything. All these other projects just happened to fall into place," Godderz told me. He explained that he isn't ruling out more roles in the future. "If the schedule is open, absolutely. You know? I've been on CBS and Big Brother nine different times. I've been with Impact Wrestling for five years and hopefully Tainted Dreams goes to season two. I've done other movies. I've done a handful of things for CBS, including The Talk. A handful of different magazines. Special appearances on The Price is Right," he said.
The list continued for Godderz. "Even before all that, I was on MTV and The Soup. I think I was on the Late Late Show with Craig Ferguson. They all kind of coexist and it all happens at the same time. It just takes a little bit of scheduling on my behalf. I would love to do acting on the side, long story short. Continue to do Tainted Dreams for more seasons as many years possible. I like to show myself in different lights. That's the biggest thing," Mr. PEC-Tacular said. When asked how other people can achieve their own dreams, Godderz shared his secret. "Don't take no for an answer. Don't quit because you are going to hear a lot of nos. If it is your passion, and you have that drive—you have to follow through. Or else you are always going to wonder, 'What if?' That's the one thing I don't ever want to ask. I've gone through 30 years in my life and haven't regretted one thing."
Before getting ready for his next big match, Godderz gave credit to all the people that helped get him to the top. "I owe a lot to my Big Brother family. CBS and Pop TV because they are the networks that are making it happen and the guys behind the scenes that were believing in me at the very beginning. I owe everything to them. I wouldn't be here today without them. Talk about a Renaissance Man...I'm doing it all!"
When asked what the future holds for him, Godderz grinned, "2017 is going to be my best year yet. I hope to win my first singles title at Impact Wrestling and become the Impact World Heavyweight Champion. That would be a lifelong dream come true." He followed up by stating, "With Anthem Sports & Entertainment at the helm, the future looks brighter than ever. I am honored and excited to be an integral part of the Anthem family and Impact roster, as well as an important part of the CBS Big Brother and Tainted Dreams families. I feel very blessed. Now THAT's PEC-Tacular!"
Popular in the Community