Country singer Jessie James Decker spoke out in support of the national anthem amid NFL protests over President Donald Trump's comments attacking players who choose to kneel during the patriotic song.
Decker, who is married to Tennessee Titans wide receiver Eric Decker, posted a video clip to Instagram Monday from one of her national anthem performances, writing that singing "The Star-Spangled Banner" is one of her "favorite things," as she thinks of family members and troops who have served.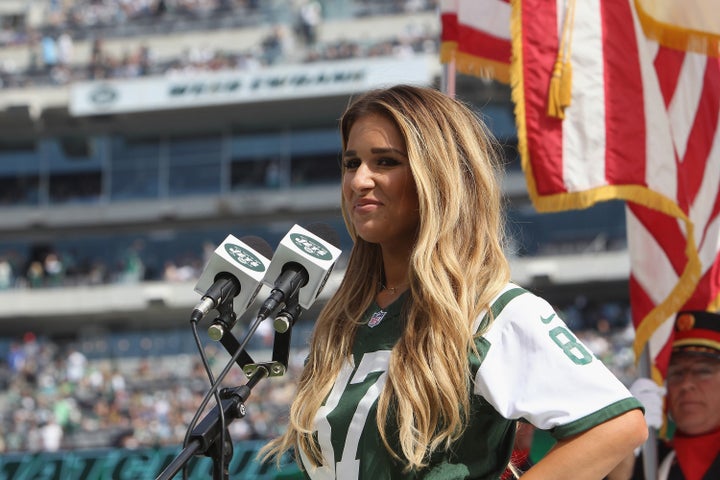 "When I sing this song I think about them," she wrote. "This song is about them. It's not about me. That's what I think about every time I sing it. I love our country so much. And we should all love and respect each other because this is the greatest country in the world."
NFL players ― most notably Colin Kaepernick ― and other professional sports figures have been kneeling during the anthem over the past year in protest of police brutality and racial injustices.
At a Friday rally in Alabama, Trump asked the crowd if they'd "love to see one of these NFL owners, when somebody disrespects our flag, to say, 'Get that son of a bitch off the field right now, he's fired'?"
A rep for the singer was not immediately available for further comment.