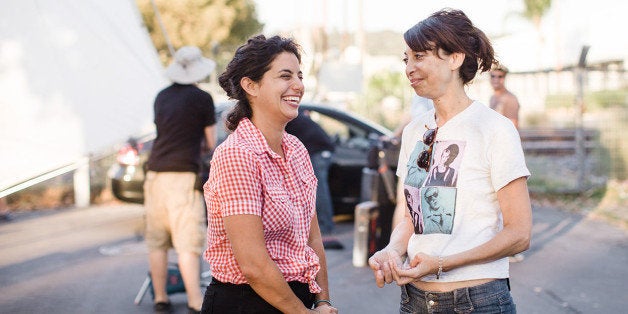 "I said, 'I have to do this. I have to make a project about bulimia.'"
That's what filmmaker and comedian Jessie Kahnweiler has to say about her new web series, The Skinny. The project follows a feminist comedian living in LA who struggles with bulimia. (Scroll down to see a preview.)
Kahnweiler is currently raising funds on Kickstarter to complete post-production the pilot, which was produced by Wifey TV.
"I was in recovery for my eating disorder, and I had wanted to do something about it for a long time," Kahnweiler told The Huffington Post. "But the whole question of, 'Do I make it funny? How personal is it? Am I healthy enough to take this on?'"
She moved forward with the project after "thinking about the little girl in me that would have loved to have had some dialogue about eating disorders that wasn't a Lifetime movie or Princess Diana."
Kahnweiler has used dark comedy to tackle difficult, personal topics before, notably in her short film "Meet My Rapist." In a blog for The Huffington Post, Kahnweiler explained: "The film was inspired by my frustration at not being able to 'get over' my own rape, no matter how much therapy I went through. The movie helped me confront the effect my rape had on my identity, relationships and sexuality."
Addressing bulimia head-on through comedy work has been both "terrifying" and "deeply rewarding" for Kahnweiler. She hopes that her project will be part of a larger conversation about disordered eating.
"I don't know anyone who hasn't been affected by this in some way," she told HuffPost. "Let's start talking about f**king food and body stuff! It shouldn't feel like we have to figure it out of on our own."
REAL LIFE. REAL NEWS. REAL VOICES.
Help us tell more of the stories that matter from voices that too often remain unheard.
BEFORE YOU GO
PHOTO GALLERY
Facts About Women And Body Image