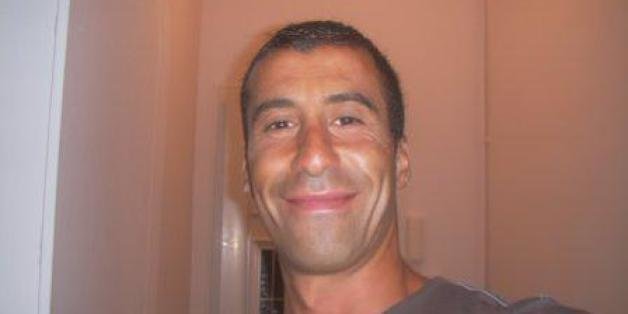 On the heels of #JeSuisCharlie, another Twitter hashtag is becoming a rallying point on social media for those mourning the victims of the Charlie Hebdo attack -- #JeSuisAhmed.
The hashtag memorializes Ahmed Merabet, the 42-year-old police officer who was shot point blank on a Parisian street by masked gunmen outside Charlie Hebdo's offices. He was among 12 people who lost their lives in what is being called the deadliest terror attack on French soil in more than 50 years.
French authorities have yet to assign an official motive to the group but many say the attack was an extremist reaction to the magazine's lampooning of the Prophet Muhammad and other religious figures.
In the aftermath, hundreds around the globe began tweeting out with the hashtag #JeSuisCharlie to stand in solidarity with the magazine.
But hours after the attack, Julien Casters, a former Parisien, was thinking about Ahmed Merabet's sacrifice.
In an email with HuffPost, Casters said he is a convert to Islam who has lived in Morocco for eight years. He wanted to make sure that people knew a French Muslim was also a victim of the attack.
A number of Muslims felt stigmatized by the attack. Share this hashtag is a way of saying, "We are Muslims and we are also victims of the religious fanaticism."
According to a Topsy analysis, Casters was the first person to tweet out the hashtag, "#JeSuisAhmed."
"It is a snub to the stigmatisation of Islam and a reminder that Muslims in France are not all Islamist radicals," Casters told the BBC via email. "I only wanted to share my opinion and my state of mind with my close friends and followers ... it seems that many people share my beliefs and did what's necessary to relay it to the masses."
The hashtag took off quickly, with Arab European League leader Dyab Abou Jahjah chiming in.
#JeSuisAhmed, the policeman who died defending a magazine's right to insult his religion and culture

— haroon moghul (@hsmoghul) January 8, 2015
#JeSuisAhmed The Muslim French police officer whose death ironically will serve as a tool to agitate against people with his background.

— Aslı Julia (@Julia_ATC) January 8, 2015
'I don't agree with what you say, but I'll defend to the death your right to say it'. Liberals quote it. Ahmed Merabet lived it #JeSuisAhmed

— Harry Shotton (@HarryShotton) January 8, 2015
Ahmed Merabet protected people. He was the true face of modern Islam. His murderers were not. #JeSuisAhmed

— Imran Ahmed (@Imi_Ahmed) January 7, 2015
Related
Before You Go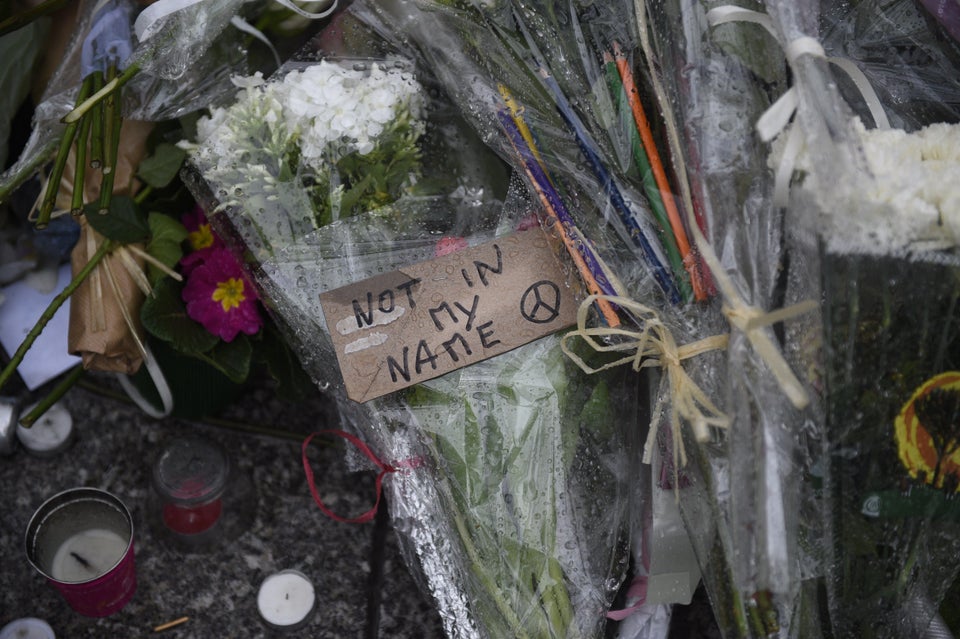 Muslims Respond To Charlie Hebdo Shooting
Popular in the Community