Note to Readers: My friend, Jesuit priest Julio Giulietti, shared with me the news of the upcoming establishment of the "Myanmar Leadership Institute," to aid in the building up of civil society following 50 years of military rule. Below is a story Fr. Julio recently sent me with permission to publish at the Huffington Post.
______________________________
Myanmar, the Southeast Asian nation formerly known as Burma, is at the frontier of a new identity. It is struggling to become a nation of peace and justice since the first civilian government, led by the National League for Democracy (NLD), was overwhelmingly elected on November 8, 2015, formally ending a five-decade-long military dictatorship.
The people of Myanmar elected the Nobel Laureate Aung San Suu Kyi-led NLD on the basis of its promise to uphold the rule of law and human rights for all. Suu Kyi herself was under house arrest for eighteen years before being freed after international pressure on the military regime. Most of the population of 60 million is under the age of 30 and has no memory of a time when they were free.
The nation's history tells of religious and ethnic conflicts, human rights violations, abuse of the natural environment, the destruction of civil institutions and repression of leadership opportunities. The country urgently needs capable leaders to work to re-build the nation. Its people yearn for self-direction and integrity for themselves and before the world.
About 90 percent of Myanmar people practices Theravada Buddhism while 5 percent adhere to Christianity and 3.5 percent follow Islam. There are an estimated 700,000 Catholics according to the 2016 Myanmar Catholic Directory.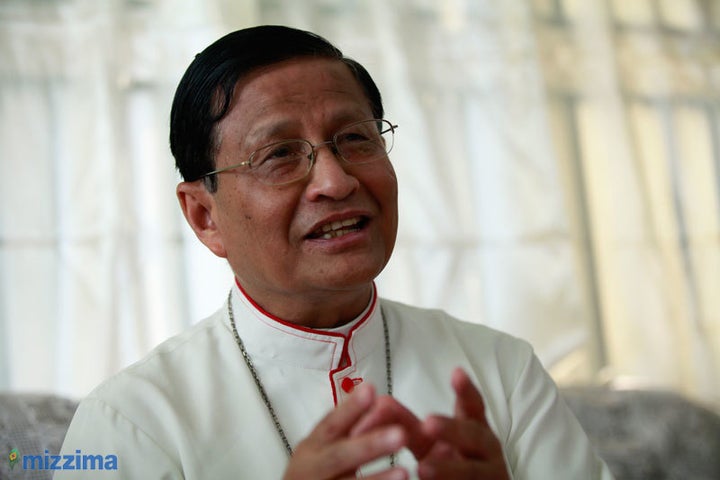 "We now have the possibility to begin to build a new Myanmar, to develop the values of democracy, to protect and promote human rights, to work for peace," Cardinal Charles Bo of Yangon Catholic Archdiocese said at a meeting of the U.N. Human Rights Council in Geneva earlier this year.
"As a minority, the church in Myanmar is determined to collaborate with civil society for nation building," he said.
Myanmar's return to full participation in the world community is currently hampered by a lack of professional formation, and a lack of institutions capable of providing leadership at almost every function of society.
Since 2014, Bo has urged Jesuits working in Myanmar to establish a leadership institute that would prepare morally sound leaders capable of taking their place in civil society and in the church. "In 1963, the local Catholic Church that has existed over 500 years in our Buddhist-majority country had its schools and clinics closed, its property seized and missionaries expelled," said. "The effect of these actions lead to isolation and a sense of insularity and inferiority that can be felt even to this day."
The cardinal told the Jesuits that "I desire a church response to the massive gap in leadership across all sectors of the country due to its isolation and lack of leadership for many decades."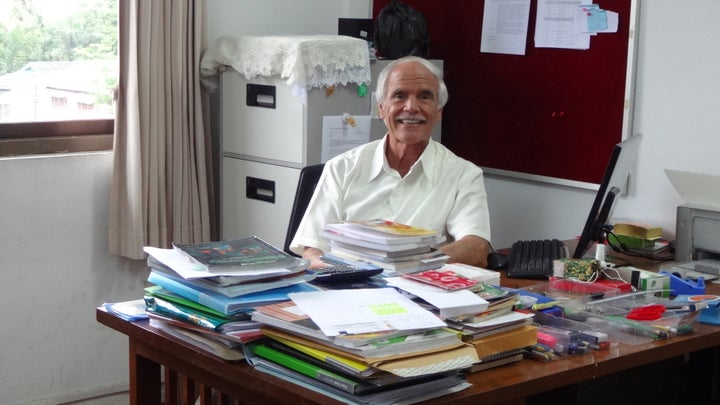 In 2016, I was appointed co-ordinator of the proposed Myanmar Leadership Program. At the invitation of Cardinal Bo, we Jesuits commissioned a feasibility study team to explore the context, needs and possibilities for such an institute. Our feasibility study determined there is great need to encourage the development of leadership capacity among young adults, political leaders, church personnel, economists and other professional persons in Myanmar. After five decades of military rule there is a great vacuum of civilian leadership. This institute hopes to be a source of healing for missed opportunities and lack of confidence.
Previously, I directed the Loyola Vietnam Center that successfully promoted education programs for Vietnamese professors, nurses and medical doctors in Vietnam. In a similar way, the implementation of the Myanmar Leadership Institute corresponds to the Jesuit vocation to "form men and women for others, especially in areas where integral human needs are not yet being met."
"I've asked the Jesuits," said Cardinal Bo, "to develop leadership capabilities for the transformation of society in line with the values of justice and solidarity with an option for the poor". We have agreed to do so.
The Myanmar Leadership Institute will orient itself toward transformative education in mind and heart, attitude and behavior so as to prepare young adults for leadership in civil society. The institute will be the first of its kind in Myanmar with a humanities based curriculum.
We expect to launch the institute in the Fall of 2017, pending licensing approval by the Myanmar Ministry of Education, adequate fundraising success and approval of courses by Washington, DC-based Jesuit Georgetown University.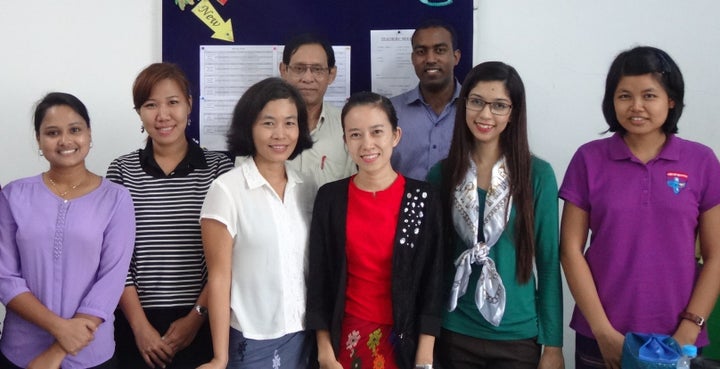 Staffing will be by qualified local instructors yet due to the country's limited educational structure it will not be easy to find all local instructors. As a result, we will need to call on assistance from other Jesuit colleges and universities both regional and worldwide. In addition to Georgetown University, Chicago, Ill.-based Loyola University Chicago is offering assistance.
As an institute of higher learning, the institute seeks to attract young adults of both genders who have completed high school, have adequate English fluency, and demonstrate potential leadership qualities. And those who engage openly with various religions, minorities and ethnic groups based on their sense of justice.
Myanmar's high school system does not emphasize self-expression, writing skills, or individual personal initiative, so even the most gifted high school graduate might find serious study difficult. In the summer prior to the first semester, students will be offered tutoring and coaching that emphasize study and time management skills and English speaking and writing making use of issues related to leadership and learning in general.
Ethnically diverse Myanmar has been plagued by internal conflicts over the past five decades. There are more than 135 different ethnic groups in Myanmar, with its own history, culture and often a unique language. The largest seven of these have held long-simmering conflicts with the previous governments since the country achieved independence from Britain in 1948.
The majority Burmese ethnic group makes up about two-thirds of the population and have controlled much of the power since independence. The remaining one-third live mainly in the resource-rich hills of Myanmar. Many have been forcibly removed from their homes by the military-backed government as it captured land for development projects and exploited resources. Millions of people are internally displaced people or escaped to nearby countries. With a history like this, it is critically important to develop civilian leadership.
"After consultation with educators, religious leaders, business leaders and students themselves, the Myanmar Leadership Institute will offer a three-year curriculum that will emphasize communication and leadership skills integrated into a variety of academic disciplines at the core of a Jesuit based humanities curriculum", said Mark Labuntog, Director of Jesuit-run Campion English Institute in Yangon. "Within an interactive learning environment, not yet common in Myanmar, participants can strengthen leadership and management capabilities, be invited to take personal ownership of their lives and careers, and put these at the service of the nation."
Making good use of its Jesuit network, the institute will benefit from the occasional presence of faculty and graduate students from Georgetown University and Loyola University Chicago, and some regional Jesuit institutions. The opportunity to interact with professors and graduate students from abroad gives Myanmar students an unprecedented opportunity to meet new mentors and friends, and to expand their understanding of positive leadership across the world.
In time, it is our hope that local Myanmar Jesuits and lay people will take full direction of the institute once it is up and running. Jesuit education is not solely about what we do and the careers we choose. It is about the kind of person we are and want to become. We need to prepare young adults for careers of leadership in many facets of Myanmar society.
Part of that training is a form of inner transformation that arises from good conversation and reflection, and the changes that gradually emirate from these. We will offer ample opportunity for students to explore the directions of their lives; to talk about human suffering, joy and natural beauty; and their role in the healing of their nation. As a Catholic Jesuit priest, I believe that the Holy Spirit dwells in all good conversation and learning, which ultimately result in doing something good for oneself and not forgetting others.
About the Author. In addition to his six years at Loyola Vietnam Center, Fr. Julio Giulietti, SJ, was the Director of the Center for Ignatian Spirituality at Boston College and President of Wheeling Jesuit University. He is now educational coordinator for the Myanmar Leadership Institute.
Related
Popular in the Community