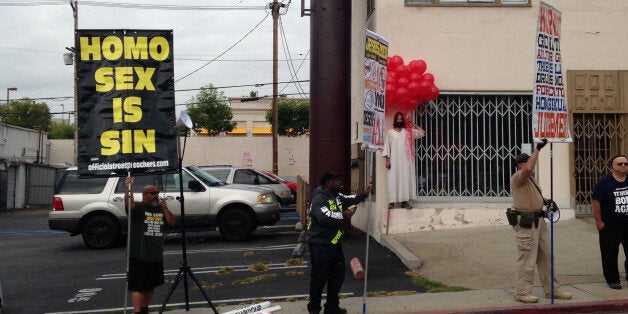 A man dressed as Jesus Christ arrived to protest anti-gay protestors at the AIDS Walk Los Angeles. Some might call it an act of "divine intervention."
On Sunday, Oct. 13, tens of thousands of people joined the AIDS Walk L.A. benefitting AIDS Project L.A. to raise money for HIV/AIDS prevention, treatment and awareness programs, CBSLA reported.
Despite the outpouring of support, a handful of people showed up to protest the goodwill effort with anti-gay rhetoric, Queerty noted. These protestors were armed with homophobic signs reading "Homo Sex Is Sin" and "Warning: Sodomites, fags, dykes, homos, fairies, lesbos, queers, fudge packers, muff divers, perverts... Hell Awaits You."
In the midst of the picketing, a man dressed like Jesus in a white tunic and full beard arrived to challenge the protestors. He stood alongside the hatemongers on the sidewalk while carrying a bunch of red balloons.
"It was kind of amazing seeing Jesus posing with a cluster of red balloons, early on in the L.A. AIDS Walk, just after the masses turned off Santa Monica down La Cienega," writer Brody Brown, who snapped the photos below, told The Huffington Post in an email Sunday. "Those stupid protestors are there, spewing their hate every year. Usually the Walk organizers come up with a clever way to block them from view, while still allowing them to (unfortunately) exercise their First Amendment rights."
"First I noticed some hot gent in boots posing with two giant groupings of red balloons, so as to block the walkers' view [of the protestors], and then the next thing we knew, Jesus had a cluster of balloons and was 'werqing' his holy bod into various dramatic poses, so as to detract from said bonkers protesters," Brown added. "We caught Jesus in a few terrific poses before he eventually moved on, and later found him amidst the walkers on the walk, shouldering his red balloon burden as one might imagine Jesus would carry the cross."
Queerty identified the Jesus impersonator as Kevin Lee Light. Light reportedly then joined the Aids Walk L.A. march and posted videos of the crowd to his Instagram.
The Aids Walk began back in 1984 during the AIDS epidemic, according to the Aids Walk website. The first L.A. walk surpassed expectations to raise over $670,000 and draw a crowd of 4,500. It has continued to grow ever since, attracting support from celebrities, political figures and community leaders alike. This year, Richard Simmons, Wayne Brady, Corbin Bleu and L.A. Mayor Eric Garcetti joined the effort, according to the Los Angeles Times.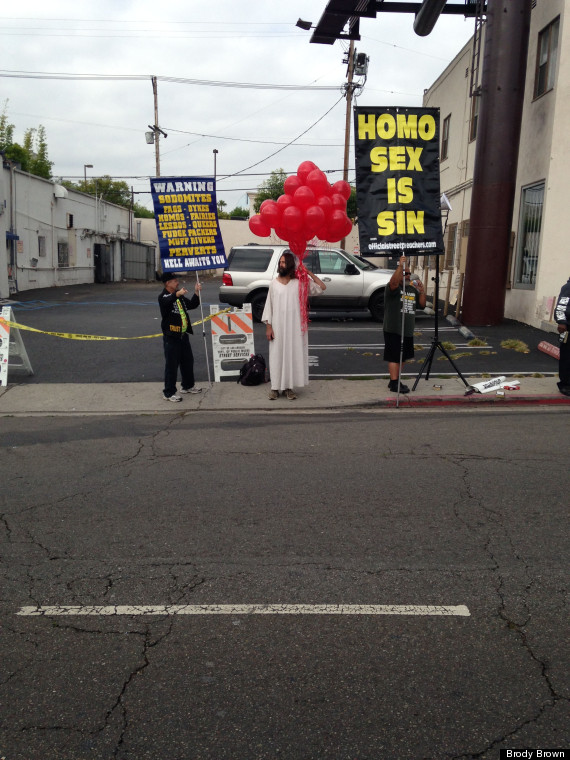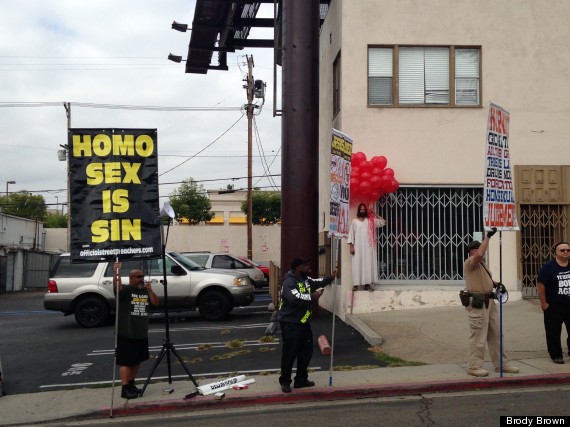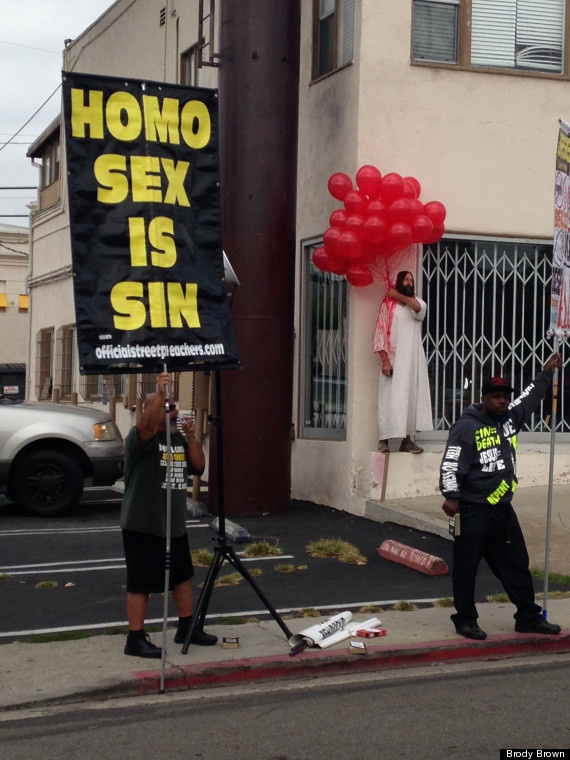 Before You Go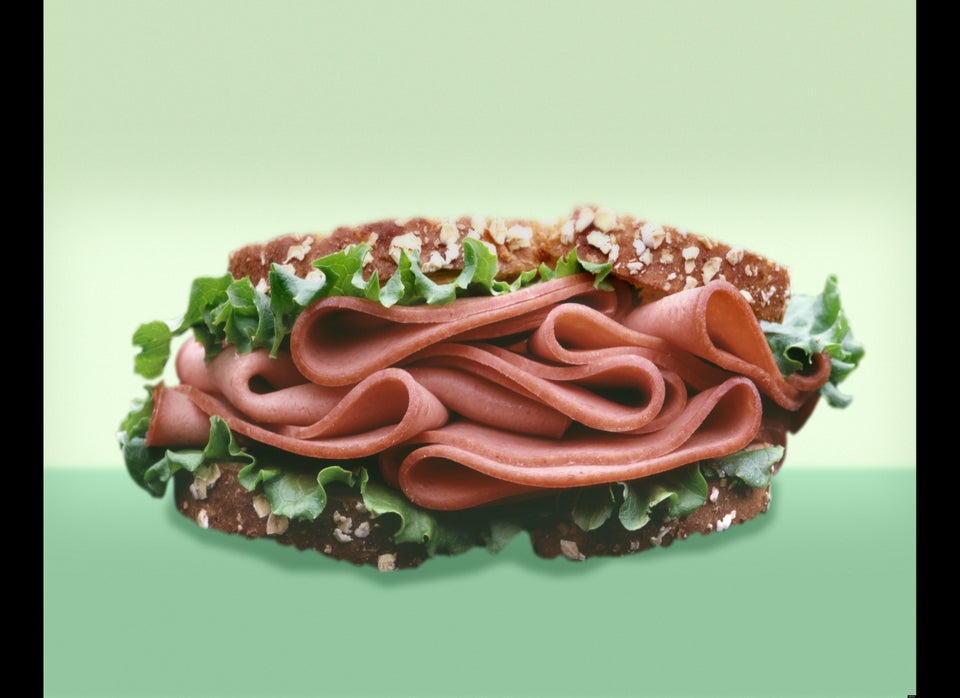 13 Things The Bible Forbids (That You're Probably Guilty Of Doing)
Popular in the Community