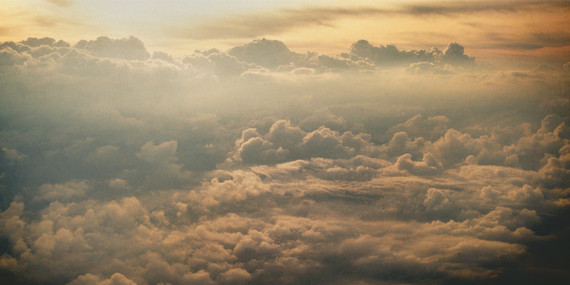 Burlington, Vermont - In a move of theological and cosmic significance the magnitude of which can't be expressed in words, the son of God descended from Heaven specifically to wish Democratic candidate Bernie Sanders luck in 2016. The two exchanged words briefly, after Jesus Christ told Sanders they share the same views on wealth inequality and Bernie's plan "gets it."
After God's meeting with Sanders, fivethirtyeight reported a new poll showing Clinton holding firm on her lead nationally.
The news of God's eagerly awaited visit to Earth was overshadowed, however, by a decision that stunned the political world.
The same day the Messiah endorsed Sanders, media and politicos focused only on Kanye West's official decision to run.
Yes, he's running folks, and he's serious.
The famed rapper told fans and the media via Twitter and skywriting above Malibu that he plans on winning the White House in 2020.
"This is huge," says an anonymous Democratic strategist. "Kanye's appeal is genuine and his ability to connect with Americans and bring excitement to progressives is something lacking today."
Some observers weren't too enthusiastic and one Republican strategist displayed skepticism. "Yes, he's a popular entertainer," said the GOP official. "But Americans are too smart to back a candidate simply because of ratings. This is America, people."
In a bold move separating himself from Hillary Clinton, West and an unnamed Silicon Valley tech firm introduced a computer firewall program called "Convenience."
A spokesman for West said the introduction of his computer anti-virus product isn't a reference to ongoing scandal. "It's convenient, ok," snapped the spokesman for Kanye West. "That's the only reason we named it 'Convenience,' not for any other reason."
TMZ is hosting an official launch party televised globally next month at the Staple Center in Los Angeles. Tickets go on sale tomorrow.
As a side note to the previous story, God's meeting with Bernie Sanders reversed 70 years of global warming.
In other news, Americans are eating more kale. More on the nutritious superfood shortly.
REAL LIFE. REAL NEWS. REAL VOICES.
Help us tell more of the stories that matter from voices that too often remain unheard.