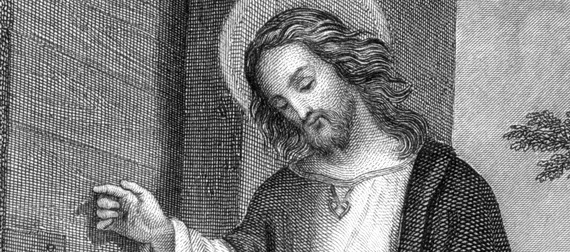 America has a curious fixation on the perspectives of Jesus Christ in the formation of public opinion, especially on prominent issues of social values. In recent days, protesters have taken to defending opposing moral positions by claiming Jesus held their viewpoint. Aside from the obvious problem of using a single historical figure as a moral barometer, there's another troubling issue at hand: Folks are arguing about the opinions of an ancient person without stopping to verify his existence.

Allow me to explain. I'm not explicitly arguing there couldn't have existed a man named Jesus who had a handful of followers, although that isn't outside the realm of possibility. But the Jesus of Christianity presents some challenges in being understood as a literal figure within history.
Let's begin with the largest problem: There does not exist a singular Jesus of the Bible. Each of the Gospels (and for that matter the writings of Paul) present a portrait of Jesus that disagrees with the others on basic facts, starting with the circumstances of his own birth.
When was he born? That's a trickier question than it should be. Grab a bible and read along. According to Luke, that would be during the first census of Israel by Quirinius, governor of Syria (Luke 2:2). According to Matthew, that would be during the reign of Herod the Great (Matthew 2:1). The problem? Quirinius' census got underway in 6 CE. Herod had been dead for a good decade. Apologists occasionally try to wiggle their way out of this one by manipulating the text. But serious scholars, including believers, acknowledge the discrepancy.
Let's check out the resurrection of Jesus. The oldest Gospel, Mark, does not say that Jesus resurrected at all in its original form. The resurrection was added at a later date. Most bibles even footnote within the text that the resurrection portion does not appear in the "earliest manuscripts." My childhood bible, an Evangelical-approved NIV translation, actually drew a line dividing the portion from the rest of the text.
All four Gospels do reference an empty tomb. But not a single one agrees with the others on who actually saw it (Matthew 28, Mark 16, Luke 23-4, John 20). Mary is either alone, with another Mary, also with Salome or maybe with Joanna too? It seems we're dealing with an unreliable narrator.
We've established that no one really has a clue what year Jesus was born or who exactly discovered his supposedly empty tomb after he died, assuming anyone did at all. But surely everyone can agree on his ascent to Heaven, right? It was a rather fantastical public display.
Unfortunately, the Gospels can't even agree on this. In Luke, his ascension occurs in Bethany the day he resurrected (Luke 24). In Acts, a canonical book of the New Testament, he ascends from Mount Olives forty days after resurrecting (Acts 1). Oh, well.
While all of these discrepancies are highly problematic, at least Jesus remains a figure of consistent character throughout the Gospels. Or not . The character has an ethical sensibility that could be described as "confused" at best.
None of the contradictions by anonymous Gospel writers negate the existence of Jesus. However, since no coherent vision of his life exists, it doesn't seem all that important whether he lived or not. But let's press on for curiosity's sake.
What about the historical evidence for Jesus? We'll check in with New Testament scholar and James A. Gray Distinguished Professor of Religious Studies at the University of North Carolina, Bart Ehrman. I bet he can clear this up.
There are no birth records, no trial transcripts, no death certificates; there are no expressions of interest, no heated slanders, no passing references - nothing. In fact, if we broaden our field of concern to the years after his death - even if we include the entire first century of the Common Era - there is not so much as a solitary reference to Jesus in any non-Christian, non-Jewish source of any kind. I should stress that we do have a large number of documents from the time - the writings of poets, philosophers, historians, scientists, and government officials, for example, not to mention the large collection of surviving inscriptions on stone and private letters and legal documents on papyrus. In none of this vast array of surviving writings is Jesus' name ever so much as mentioned." (pp 56-57 of Jesus: Apocalyptic Prophet of the New Millennium)
Many Christian scholars will scoff at the preceding paragraph. But the outside arguments they offer in favor of Jesus' existence, from Flavius Josephus to later figures like Tacitus, and Justin Martyr, all disintegrate upon close examination. Dan Barker gives a strong argument against their proposed "evidences" of Jesus' existence in his excellent book Godless.
I could go on for hundreds of pages about the contradictions and historical problems of the Jesus narrative. But it's quite unnecessary. The Jesus of Christianity is clearly a mythological figure. He's not even an original.
___________________
Also on The Huffington Post: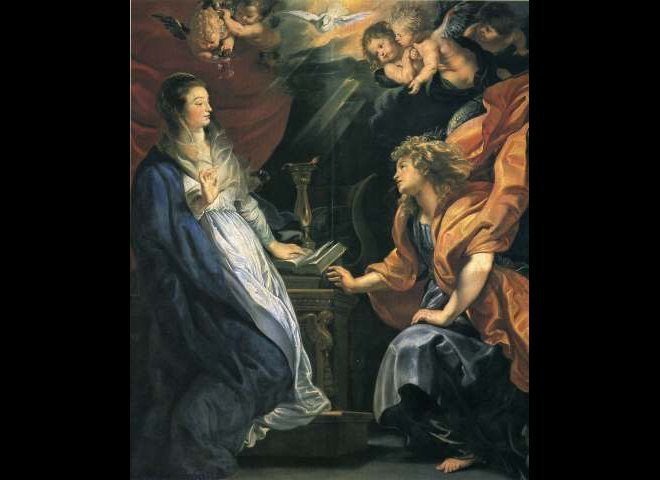 The Life of Jesus: Through the Eyes of the Masters
Related
Popular in the Community