Many consider football (soccer) to be a religion, and fans are becoming much more observant in the run up to the 2014 FIFA World Cup. One new fan is raising a lot of eyebrows, however-- because his name is Jesus Christ.
Brazil's Catholic church is reportedly furious over a "blasphemous" commercial run by the Italian state television channel, Rai Italia, which features Rio's iconic Christ the Redeemer statue sporting a jersey for Italia.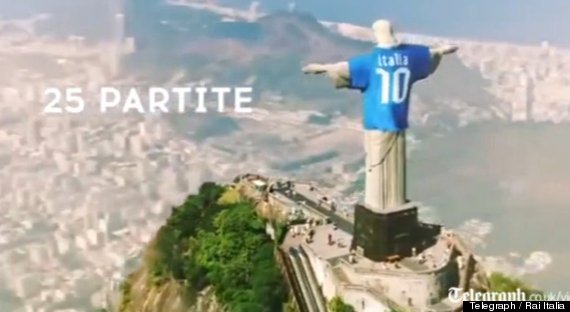 Edio Costantini, president of CSI, a sports organization of the Vatican, told Italian newspaper Il Fatto Quotidiano that "we live in a world that has put God on the bench." According to The Local, he said, "At a time when religious values seem to have become insignificant and everything is commercial, it's right to feel indignation, even with an act of force."
A spokesperson for the archdiocese went even farther, according to The Independent, and told Brazil's O Globo newspaper that the "disrespectful" ad was comparable to "Brazilian TV making an advert in which mulatto girls engaged in indecent behaviour with the gladiators of the Colosseum."
"The archdiocese feels outraged," Alessandro Maria Tirelli, an Italian lawyer, told Rai, according to The Local.
Pope Francis, a lifelong football fan himself, is mum on the subject so far. But as a card-carrying member of Argentina's San Lorenzo soccer club, perhaps he'd prefer to see a different team's jersey on Jesus.
Before You Go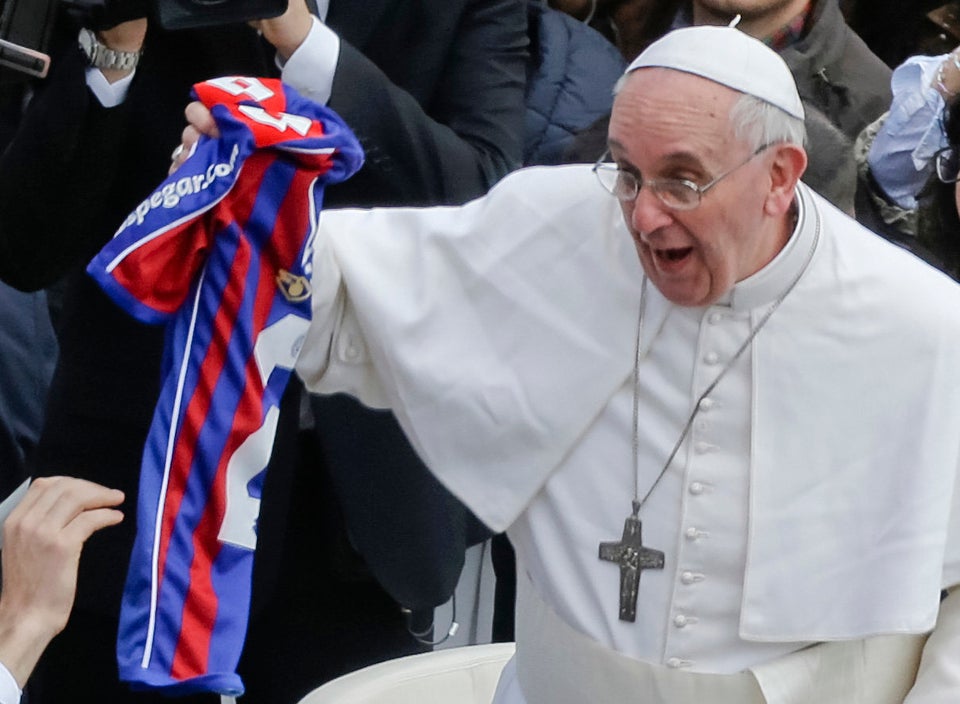 Pope Francis On Sports
Popular in the Community