A Florida program which allows you to design custom license plates is set to get another two designs that are already causing controversy. The two new designs are Christian-themed, one featuring a cross in front a stained-glass window and the other an image of Jesus Christ in a position that most resembles him on the cross.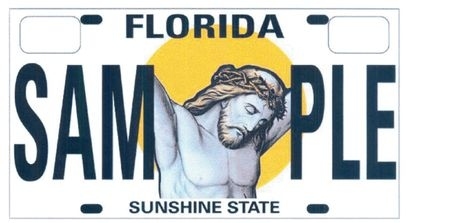 A similar bill has passed in South Carolina, but a federal judge has halted production while the constitutionality of the license plates is adjudicated.
Florida Governor Charlie Crist was asked about whether this crosses a church/state separation line. He responded, "If they don't want one they don't have to buy one."
Popular in the Community