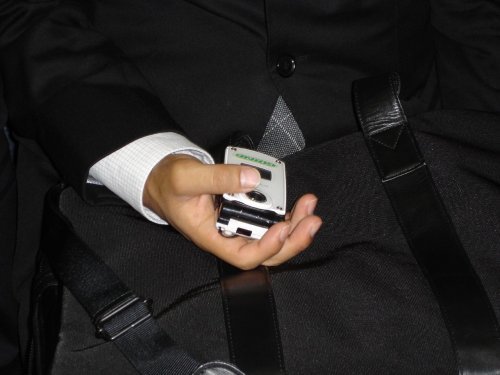 And what a handsome phone he has. [image]
DISCLAIMER: There are clearly very obvious reasons why Jesus would not call Mark Driscoll after a date (e.g. Jesus isn't really the "dating" type, Mark Driscoll is married to what can only be described as a "happy" wife, and as far as we know... they are both heterosexual). However, I have compiled a list of reasons a hypothetical date between these two would not yield the slightest possibility of a second encounter.
Mark Driscoll loves Jesus. There's no doubt about that. Mark loves Jesus so much that if the Nazarene knocked on Mark's door with a pair of tickets to see Gravity in 3D, Mark would jump at the opportunity. A dismayed Mrs. Driscoll would nervously wave goodbye from the doorway, clinging to her new book Mark bought her titled Why My Husband Will Never Love Me. She'd pray she'd have the quiz in the back pages completed before his return.
But most of us know Mark would be back soon with an entirely different opinion of that Jesus fellow. New incompatibilities would come to light. Some might even call them irreconcilable differences. Mark may have friended Jesus on Facebook, followed him on Twitter, and even created a new contact in his smartphone, but deep down he knows what we all know.
Jesus isn't calling him back. Why?
1. Mark Keeps Dissing Jesus' Homegirls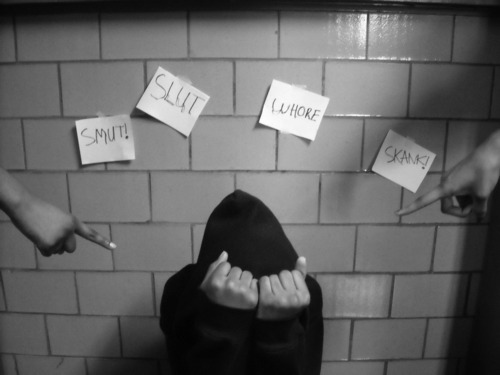 ...and pointing in their faces in the girls' bathroom. [image]
You see, Jesus would have eventually brought up his friends, especially his homegirls. Jesus has lots of them. Most of them are called Mary. A few are called Jaquita. One is called Esther. Esther from... the book of Esther, Esther (not Madonna Esther). Jesus and Esther go way back. Well, Jesus was more or less spying on Esther because his Act wasn't until the Romans showed up, but he was there. But the moment he would have brought up Esther, Mark would have interjected with some less-than-kosher remarks. It's just what Mark does whenever that broad gets brought up. Exhibit A: Mark's own words.
"She grows up in a very lukewarm religious home as an orphan raised by her cousin. Beautiful, she allows men to tend to her needs and make her decisions. Her behavior is sinful and she spends around a year in the spa getting dolled up to lose her virginity with the pagan king like hundreds of other women. She performs so well that he chooses her as his favorite."
[He goes on to say...]
"Feminists have tried to cast Esther's life as a tragic tale of male domination and female liberation. Many evangelicals have ignored her sexual sin and godless behavior to make her into a Daniel-like figure, which is inaccurate. Some have even tried to tie her story in with modern-day, sex-slave trafficking as she was brought before the powerful king as part of his harem." --from his article at pastormark.tv.
Jesus would possibly give Mark the benefit of the doubt. Biblical hermeneutics is really hard! He'd politely ignore this one issue and change the subject. Perhaps he'd ask Mark about his own wife, Grace. "Tell me about her, Mark. Tell me about a moment that really sums up your relationship." If Jesus had read Mark's book, Real Marriage, so many questions would have been answered. Perhaps he would have taken up Rob Bell's pottery class offer instead.
Driscoll writes in Real Marriage about his wife (who deals with depression after sexual abuse):
"My previously free and fun girlfriend was suddenly my frigid and fearful wife. She did not undress in front of me, required the lights to be off on the rare occasions we were intimate, checked out during sex, and experienced a lot of physical discomfort because she was tense... One night, as we approached the birth of our first child, Ashley, and the launch of our church, I had a dream in which I saw some things that shook me to my core. I saw in painful detail Grace sinning sexually during a senior trip she took after high school when we had just started dating. It was so clear it was like watching a film -- something I cannot really explain but the kind of revelation I sometimes receive. I awoke, threw up, and spent the rest of the night sitting on our couch, praying, hoping it was untrue, and waiting for her to wake up so I could ask her. I asked her if it was true, fearing the answer. Yes, she confessed, it was. Grace started weeping and trying to apologize for lying to me, but I honestly don't remember the details of the conversation, as I was shell-shocked. Had I known about this sin, I would not have married her." [pages 6, 11-12]
So yeah, then there's the issue of...
2. Mark's Creepy Floating Telepathic Porn-O-Vision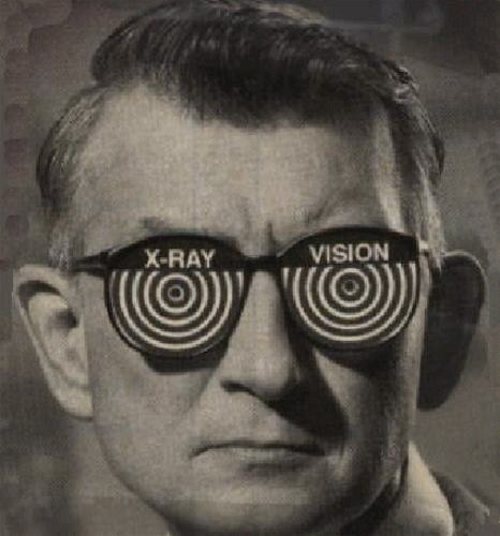 "Hey there, Grandma." [image]
Jesus may forgive Mark for revealing this case of spiritual abuse and all-around "bad husbandry." He is Jesus, after all. Mark may have a real felt-need to discern the presence of sexual sins in the lives of those around him. Such matters are serious and should never be treated like opportunities to convey spiritual superiority over those in such vulnerable emotional states. That would be a misuse of authority and borderline manipulation. Jesus says a quick prayer for Mark. Afterwards he checks YouTube out of sheer curiosity.
Jesus would send out an emergency text to his homegirls to come rescue him. He'd stall in the meantime. Come to think of it, why was Mark taking him to some abandoned construction site? Scared he'd anger Mark by asking, Jesus would quickly come up with another topic. "Mark, I'm really flattered that you've devoted your entire ministry to me. That means a lot. Tell me more about what attracted you to Christianity." Mark would lean over and whisper two words in Jesus' ear.
3. Jesus Doesn't Want to Fight Sweaty Men in Cages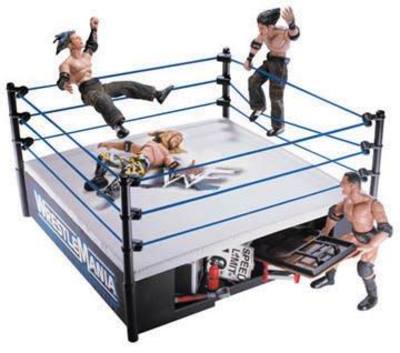 Wait a minute... This wrestling looks fake! [image]
Mark's vision for Christianity [from Life on Mars (Hill), Bitch Magazine: "Church today, it's just a bunch of nice, soft, tender, chickified church boys. Sixty percent of Christians are chicks, and the forty percent that are dudes are still sort of chicks."
Mark previously encountered difficulty worshiping "a gay hippie in a dress." But something about those disciples changed his mind. They were anything but hippies. They were real men. Real hardcore, violent men looking for trouble. Trouble for Jesus.
"I've gotta think these guys were dudes. Heterosexual, win-a-fight, punch-you-in-the-nose dudes."
Christianity was about men. Real, sweaty men. The sweatier, the Godlier. Sweatiness is next to Godliness, they say. Wait, that's not what they say at all. Jesus didn't want Christianity to be "manly." That would imply that there's something inherently wrong with being feminine. Womanly would mean "weak." Such an idea is fundamentally insulting to women. It's essentially saying that women's main flaw is that they're not men. Mark would look over at Jesus, sensing the date going downhill. "What's wrong, Jesus?!"
"Nothing!" Jesus would say. "I'm just... err... um... checking out your YouTube videos! So relevant!"
Mark might try his luck by shifting the discussion. Obviously we know the futility of even trying, especially since we all know...
4. Jesus is too "pro-choice" for Mark.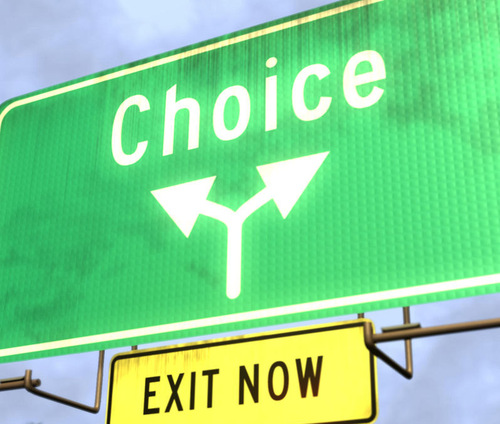 Approaching "Can of Worms" Ohio. [image]
Mark would ask Jesus a very significant question. "Are you pro-choice?" Jesus may look over at Mark with a smile. Finally Mark would show interest in what he thought. Jesus is an expert on this topic as well. He is a huge advocate of free will. He practically invented it. Maybe this would be a game-changer for the evening. But we know better. Jesus would open his mouth to say, "Of course! Choice is essential to freedom!"
Mark would lash out at Jesus, rudely interrupting him mid-sentence. This misunderstanding would be preventable, if only Mark could suppress his obsession with the topic of abortion. But he can't.
"Mark, no. That's not what I-"
"You do not submit to the authority of Scripture! You don't value human life!" Mark would exclaim.
After about an hour, Jesus would become fed up with Mark monopolizing the conversation. "You know what, Mark? I've had it with your ego, your insensitivity, and your misogynistic rants. You don't even listen to me anymore! Don't you understand? Our relationship is all about communication!"
"I can change!" Mark might say.
But it'd be too late. Jesus would have found a ride, possibly like a stranger on a bus, just trying to make his way home, back up to Heaven all alone, nobody calling on the phone (except for Mark). #straighttovoicemail.
In closing: I'm not bashing Mark Driscoll. Mark Driscoll is bashing Jesus. I'm not even talking about any version of the "true" Jesus, or the most "Biblical" interpretation. Some things are mysteries. We can't know exactly what the historical Jesus would think today. But Jesus represents something life-giving, something powerful and moving and capable of literally saving lives. You may be reading this and have no belief in Jesus whatsoever, or you may be a life-long Christian. That's not the point. We all have our own views. But at the end of the day, does the Jesus that Mark calls upon resemble a symbol of love, or of resentment? Does Mark call upon a Jesus who saves lives or who shames lives? Does Mark sound more like a spiritual leader or more like a pseudo sex therapist? You have to decide, but one thing is for sure.
Mark Driscoll wants to wrestle with sweaty men in a cage for Jesus.
[all images from google.com/images]
Brett Gallaher is founder of weoccupyjesus.org, pretty much the best blog like ever. He resides in Chattanooga, Tennessee, the place they wrote that train song about. Once he shot a squirrel, but he felt really bad about it afterwards. Brett dreams of a world where atheists, theists, and everyone in-between can unite under common goals and principles to make the world a better place. When he's not changing the world, Brett also enjoys paying way too much for coffee. If you would like to join Brett's peaceful revolution, follow him to facebook.com/weoccupyjesus.
Related
Popular in the Community