An anonymous group posting on the Christian anarchist website "Jesus Radicals," shared a story of vigilante action against a Mall of Georgia kiosk selling racy calendars.
Channel 2 reported that they stole almost 200 calendars from the Buford, Georg. kiosk, replacing them with protest signs against female objectification that featured slogans like, "Sorry, misogyny is out of stock," "Should've gone with the puppies," "The female body is not a commodity," among others.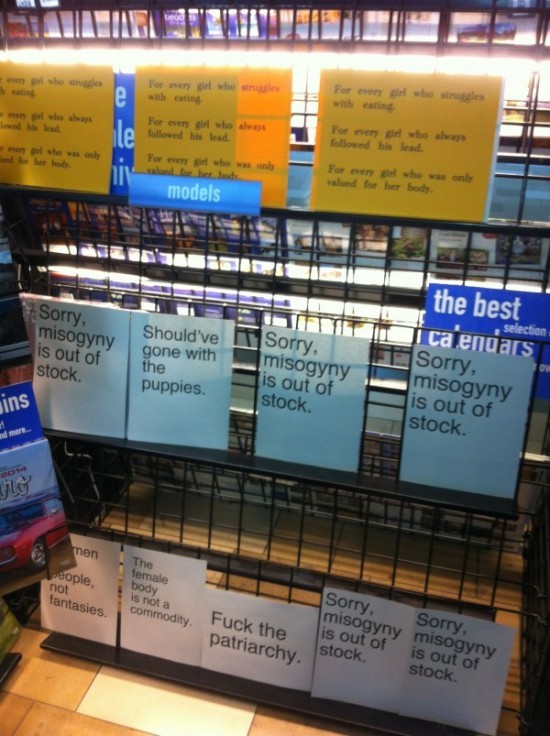 Every day on the way to work, we had to walk by this kiosk. Each passing encounter forced a specific sexuality and beauty standard upon us, and we couldn't take it anymore. We were sick of being told that our worth is equivalent to what aesthetic pleasure our bodies can afford someone else (typically a man).

If your environment disturbs you, disturb it.
The post explained exactly how the anonymous radicals carried off their protest, which involved three people, one of whom distracted the sole employee while the other two replaced the calendars with signs. One read, "For every girl who struggles with eating. For every girl who always followed his lead. For every girl who was only valued for her body."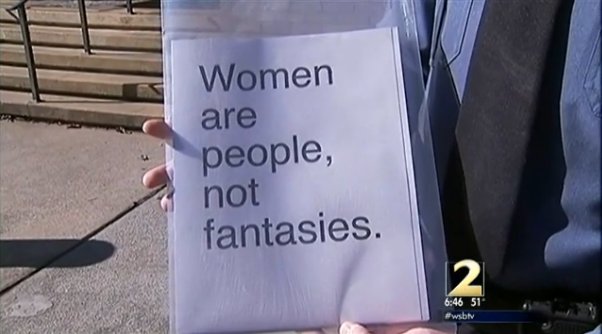 The kiosk worker at the time, Chris Tott, told Channel 2 that he didn't see the the people who took the merchandise. "All the calendars on the shelf were gone, all the girlie calendars," he said.
Police are now checking the signs for fingerprints, but the Jesus Radicals post included advice for others who might be inspired by their actions, including the tip to "Always use gloves for everything you handle (no fingerprints)."
The owner of the kiosk, Jessica Roy, told Channel 2 that the action was misguided, adding, "We are not Sports Illustrated. We are a small business that's just trying to make a living."
She told WSB Radio that the theft means that she probably won't be able to give her employees end-of-year bonuses. She also said that she was offering a reward for the calendars' return or for information leading to an arrest. "I'm pretty forgiving. You want to bring them back crumpled and wet and soggy and put them in a box or bag and leave them for me, that's fine," she said. "I can write off damaged products; I can't write off missing product."
The website's administrator told Channel 2 that he knew nothing about the incident beyond what was posted on Jesus Radicals.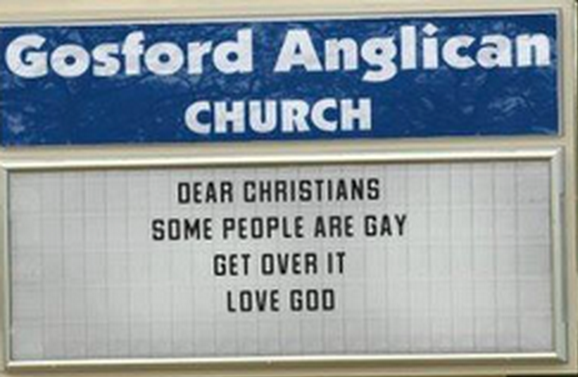 Controversial Church Signs
Popular in the Community