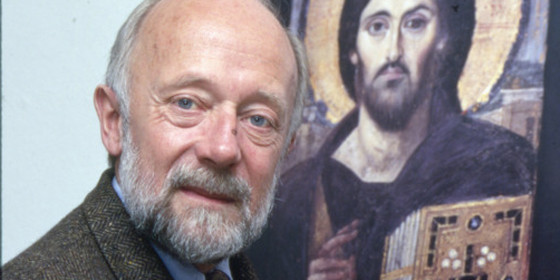 (Marcus J. Borg, 1942-2015)
Speaking on Martin Luther King, Jr. Day at Liberty University, CNN reported that Donald J. Trump, the leading Republican candidate for President, asserted: "We're going to protect Christianity. I don't have to be politically correct." And politically correct Trump wasn't, cursing at least twice during his address, in violation of the university's student code of conduct, "The Liberty Way," and mentioning Dr. King only in passing, by "dedicating the record" size of his supporters to him. (If it wasn't an inanimate object, one could almost imagine the 30-foot statute of Dr. King that sits on our National Mall, politely, but sternly, shaking its head, "no, thanks.").

CNN also reported that Trump -- who elsewhere I have advised really needs to reread his so-called "favorite book," the Bible -- committed a "scriptural slip" and "flub" when, drawing laughter, he declared to the Liberty students: "Two Corinthians, 3:17, that's the whole ballgame . . . . Is that the one you like? I think that's the one you like." The verse, which Trump managed to read correctly from Second Corinthians - not Two Corinthians - is carved into at least one building on Liberty University's campus, and, according to CNN, is "prominently displayed on campus." It reads: "Where the Spirit of the Lord is, there is Liberty."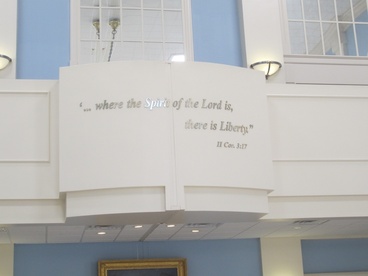 When [the Apostle] Paul writes about liberty, or "freedom" in other translations, in 2 Corinthians 3:17, he's not writing about freedom from terrorists, as Trump assumes. He's writing about freedom from sin.
But even more troublesome for Trump's brown-nose appeal to Christian exclusivisim this election cycle are the sage words of internationally revered "Jesus scholar," Marcus J. Borg, who passed away in January 2015. At page 220 of his 2003 best-selling book published by HarperOne, The Heart of Christianity, Borg wrote:
[T]aking religious pluralism seriously calls Christian exclusivisim radically into question and, in my judgment, negates it. It is impossible for many of us to believe that only Christians can be in saving relationship to God. Knowing about other religions and especially knowing people of those religions have made it impossible.

Earlier, at page 89 of The Heart of Christianity, Borg counsels Christians:
We need not diminish our devotion to Jesus or our affirmation of him as the decisive revelation of God, in order to recognize the validity of other enduring religions.
In the "melting pot" that is the United States, where people come from all walks of life and embrace all kinds of religions, or, no religion at all, Donald J. Trump's unabashed embrace of Christian exclusivism clashes - and I would submit, is easily trumped -- by what Marcus J. Borg so eloquently explained in The Heart of Christianity.
About the Author: Stephen Cooper is a former federal and D.C. public defender. He writes full-time and lives in Woodland Hills, California.
REAL LIFE. REAL NEWS. REAL VOICES.
Help us tell more of the stories that matter from voices that too often remain unheard.