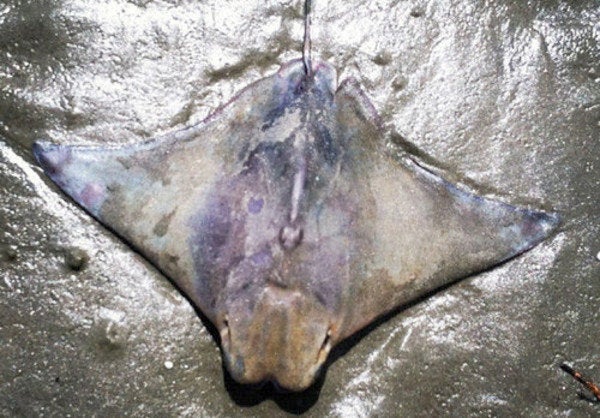 When most people think of Jesus fish, they might think of fishes and loaves or bumper stickers.
Erika Scheldt, 24, got a lot more literal when she photographed a stingray last Friday while playing on the beach at James Island, S.C.
When a dead cownose ray washed up on the beach, Scheldt took a photo of it, fascinated by the strange image on its back that looked vaguely familiar.
"I just kind of thought it looked like a bearded homeless man," Scheldt told IslandPacket.com "But when I posted pictures on Instagram, one of my friends was like, 'That's Jesus.' And I was like, 'Oh, my God. You're right.'"
Since encountering this ray of hope, she says she and other members of her family have been trying to come up with a name. So far, the top choice is Ray Rey, since "Rey" means "king" in Spanish.
Scheldt, a Catholic who is getting married this summer, doesn't think the ray sighting has any special message, but does see some interesting coincidences.
"There is a word, 'pariedolia,' that means assigning meaning to patterns that are actually just 'noise,'" he told HuffPost Weird News in December. "We are hard-wired to recognize patterns in whatever we do. It has helped us biologically, but it can also be a hindrance."
Before You Go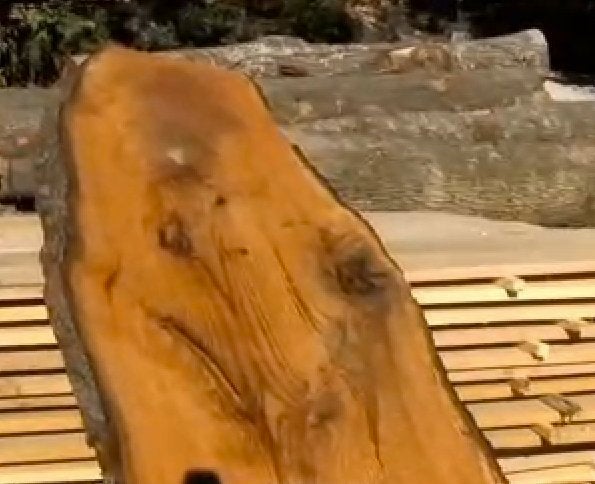 Sacred Sightings?
Popular in the Community