What was the last thing you did with a manila folder? Stuffed some business in there and filed it away?
Luca Iaconi-Stewart is building a model of an Air India Boeing 777 with manila folders. He's worked on the 1:60 scale project for five years -- and the astonishing detail shows it. From the exquisitely outfitted interior to the retractable landing gear and closeable hatches, this baby takes wing on Iaconi-Stewart's patience and skills, which are "a result of practice over the years," he told The Huffington Post. (Story continues below image.)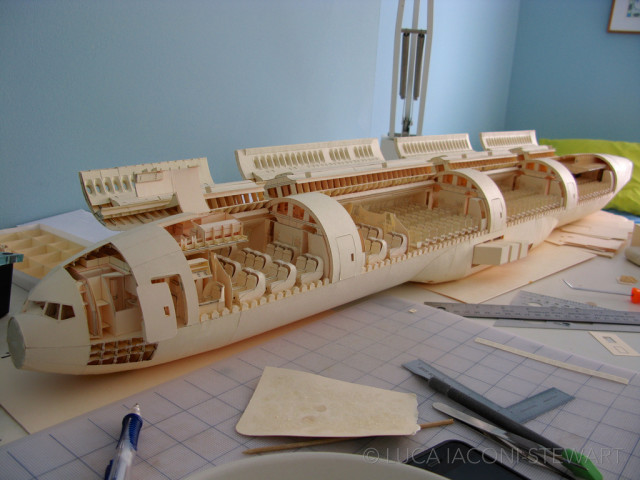 Iaconi-Stewart, 22, of San Francisco, said he began the project while taking an architecture class in high school. "We used manila folders to make simple models of our building ideas, and I wanted to push the limits of what could be done with the material," he told HuffPost. "Even then, though, I never could have anticipated it becoming as detailed or accurate as it has."
He's aiming to finish in the summer, "but it's always been hard to predict how long stuff will take. I'm definitely ready to move onto the next venture in life, whatever it may be."