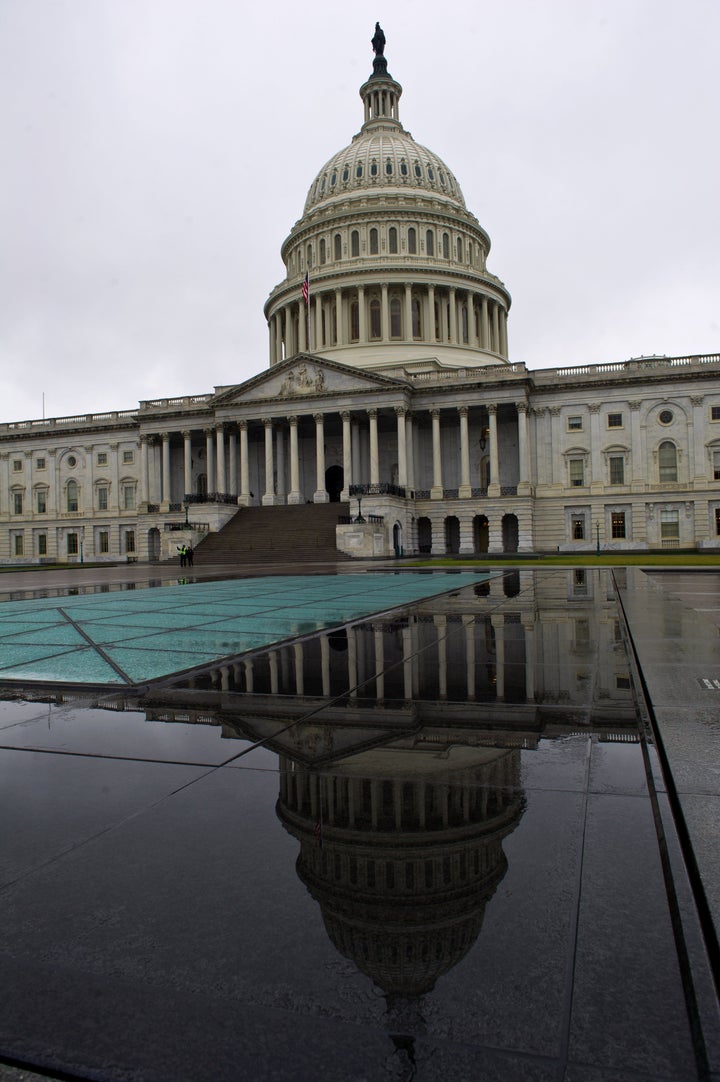 A new press release says that 40 more corporate CEOs, including JetBlue's, have joined a covert lobbying group for Wall Street, billionaires, and the defense industry called "Fix the Debt." Fix the Debt is attacking Social Security, Medicare, and other vital government programs in the name of "deficit reduction" -- while at the same time pushing deficit-busting tax cuts for its wealthy and powerful backers.
JetBlue has joined some of the nation's most hypocritical recipients of corporate welfare, like Goldman Sachs and Pentagon contractor Honeywell, in an effort to maximize their own already-swollen bank accounts by destroying your financial future. 
Every one of the companies on Fix the Debt's CEO list have decided to stand with Wall Street bailout kings and defense billionaires against their own customers. Remember that the next time you need to fly somewhere -- maybe to Washington, where you can help defend our democracy from corporate predation.
"On Behalf of Myself and the Flight Crew ..."
The Campaign for America's Future has been exposing Fix the Debt's bogus agenda for a long time. The Public Accountability Initiative has documented the group's ties to the defense industry. And advocacy journalists and progressive organizations aren't the only ones who've seen through Fix the Debt's scam. The New York Times ran a lengthy exposé of the group just last week. (See "Public Goals, Private Interests in Debt Campaign.")
That didn't deter JetBlue's David Barger from offering some juicy quotes for Fix the Debt's latest press release. "The reality of the matter is that we must forge the right path for the country together," said Barger, "and everyone, regardless of political, economic or social background, is going to have to make concessions and chip in to ensure the strength of the economy."
JetBlue hasn't been this openly out of touch with people's hardships since the company left 100 passengers stranded on the tarmac for seven hours without food, water, or bathroom facilities. That situation became so extreme that the flight's captain eventually begged airport officials to send police because the crew "can't seem to get any help from our own company."
Barger displays similar callousness when he suggest that "everyone, regardless of political, economic, or social background" is going to have to "chip in" for the Fix the Debt agenda.
"Chip in"? Fix the Debt's corporate and billionaire backers - now including JetBlue - are actually proposing lower tax rates for corporations like JetBlue and millionaires like Barger, while at the same time encouraging cuts to Social Security and Medicare benefits.  How cynical can you get?
"Chip in"? The middle class has endured decades of wage stagnation and years of record highs in unemployment. Yet Barger and his pampered pals want us to worry about the Federal deficit before we worry about unemployment, and to do it by imposing austerity measures that would further hurt our economy - and can also increase the deficit too, as the IMF just acknowledged.
"Chip in"? Barger targets all "economic" and "social" backgrounds. So the impoverished need to "chip in" to support tax cuts for corporations and millionaires? In a nation where corporate profits are at record highs and their actual tax rates are at record lows? (This chart illustrate that.)
"Chip in"? When poverty has soared to record levels? Nearly one in four American children now lives in poverty, but their hunger and thirst is apparently of no more interest to JetBlue than that of 100 passengers at Newark Airport.
The last time I flew cross-country I swore that nothing could make me go back to American Airlines. Guess I was wrong.
Of course, Barger wasn't the only CEO jumping on board this cynical train. Fix the Debt's press release quoted Reid Hoffman, co-founder and executive chairman of LinkedIn, as saying "The national debt is a problem that's not going away, so neither are we."
But that's exactly what Fix the Debt should do: Go away.
And when it comes to LinkedIn, the website for connecting professional colleagues with one another, I think I'll go away too. It's a good website. But when it comes to using social media for professional purposes there are good alternatives, like Facebook and Twitter. Their CEOs aren't on Fix the Debt's list: I checked.
But Microsoft's Steve Ballmer is, which makes me glad I'm no longer using Windows. DirectTV's CEO is there, which makes me glad I went back to using ground cable. (Well, almost.)
Bridgestone's CEO is there too, which I'll remember the next time I need tires. Macy's CEO is there, too, but I can meet my department store needs at the many other fine establishments which anchor our nation's malls.
You may want to review the list to see which companies are using their clout to ruin your old age. Maybe it will help you make your next 'buy' decision.
Some of these corporations will argue that they haven't endorsed this lobbying campaign, that their CEOs are acting merely as individuals. Sorry. It doesn't work that way. Fix the Debt is capitalizing on corporation names: "JetBlue" is in their press release's headline, not the obscure name of David Barger.
That means JetBlue is responsible for Barger's actions. Same goes for the other CEOs and corporations. If they're acting without the authority of their boards of directors, that's a matter for the boards to take up at their next meetings.
And if any of these CEOs are running their corporations with the same financial illiteracy that Fix the Debt displays in its propaganda, the boards should consider that too.
REAL LIFE. REAL NEWS. REAL VOICES.
Help us tell more of the stories that matter from voices that too often remain unheard.