A Massachusetts couple credited a JetBlue flight crew with saving the life of their dog when it had trouble breathing on a flight from Orlando to Worcester, Massachusetts, news reports said.
The couple, Michele and Steven Burt, had their 3-year-old French bulldog, Darcy, in a pet carrier under a seat in front of them. When the dog became distressed, Michele noticed that its tongue and gums had turned blue, a sign of lack of oxygen. She took Darcy out of the carrier, and once she explained the problem to the flight attendants, they brought water, ice and eventually an oxygen mask to assist the dog, Michele wrote in a letter to JetBlue that she also provided to HuffPost.
Once the oxygen mask was applied, the dog recovered quickly.
"It actually fit her face really well because she's got a round face," she told WHDH TV in Boston. "You couldn't help but notice the change in her eyes. I know it's not a child or a person but she is a family member. I just felt very grateful."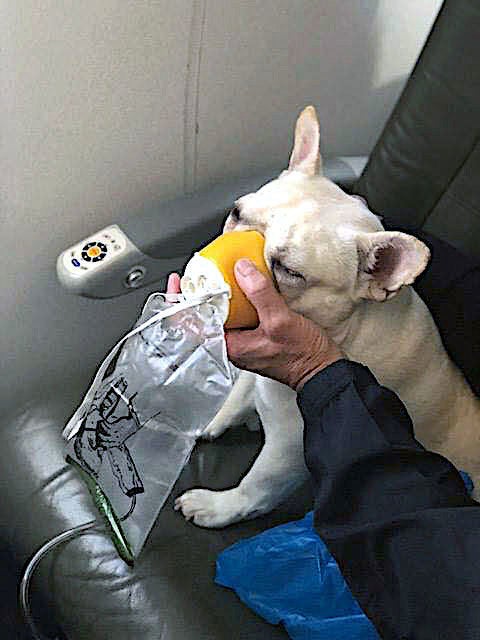 In her letter, Michele Burt praised the flight attendants, Renaud Spencer and Diane Asher, saying: "It may have been only a 'dog' to some, not a major disaster certainly, but a family member to us. Goodness and kindness along with the ability to assess a medical crisis, albeit a canine in crisis saved the day."
She added that she would not fly with the dog in the future without getting veterinary clearance.
JetBlue said in a statement: "We all want to make sure everyone has a safe and comfortable fight, including those with four legs. We're thankful for our crew's quick thinking and glad everyone involved was breathing easier when the plane landed in Worcester."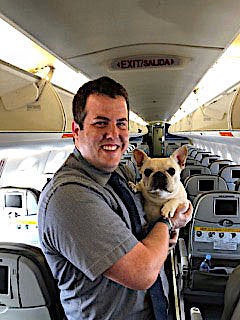 Calling all HuffPost superfans!
Sign up for membership to become a founding member and help shape HuffPost's next chapter
BEFORE YOU GO
PHOTO GALLERY
Baby And French Bulldogs