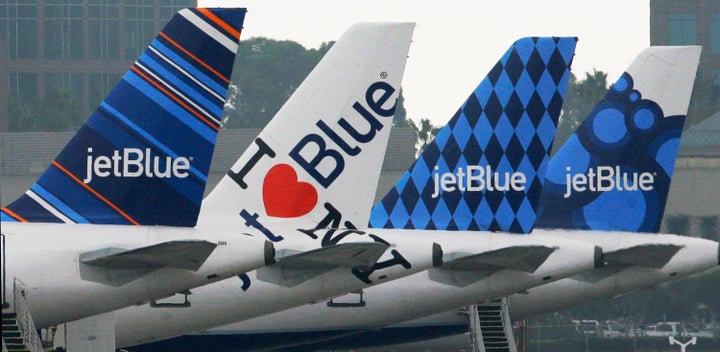 Another week, another epic airline flash sale. JetBlue announced on Tuesday that the airline is offering flights for as low as $49 for travel from September 8, 2015 – December 16, 2015.
The nationwide "Autumn's Up" sale lasts two days and ends Wednesday, August 26 at 11:59 p.m. EST, so you're going to want to hurry up and book a ticket ASAP. Some of the best deals we've seen are from Boston to Richmond, Virginia for $49, New York to Charleston for $79 and Fort Lauderdale to San Juan, Puerto Rico for $127. Transcontinental flights are also a steal, with San Francisco to New York for $214 and Salt Lake City to Orlando for only $144. Check out all of the amazing deals on JetBlue's website.
As with any sale, there are a few exceptions. The flights are only for travel Monday through Thursday and on Saturday. Nationwide blackout dates are on October 12, 2015 and November 20, 2015. New York-area related blackout dates are November 4-9, 2015. So break out your wallet and book a flight, but make sure you read the fine print first.
CORRECTION: An earlier version of this post incorrectly labeled some flight deals as transatlantic instead of transcontinental.