One of the most annoying problems with napping on a plane happens when your head lolls about and you can't find a comfortable and considerate way to prop it up. Inventors have offered up various fixes over the years, from inflatable hoodies to a head hammock, but this solution looks more promising than any we've seen in a long time.
"Our goal was to mimic the natural resting pose of resting your head on your hand," he told HuffPost.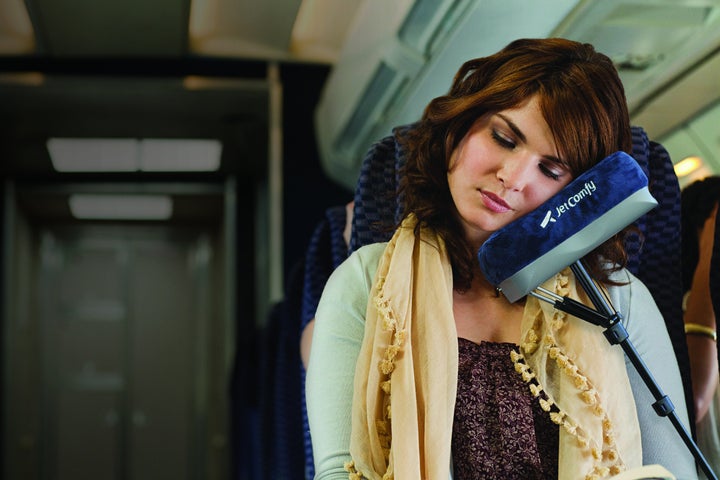 At first glance, it looks like this gadget would annoy the heck out of your seat mate because it takes up armrest space. But supporting your head the usual way could be more obnoxious, Brecht suggested.
"JetComfy takes up only a very tiny portion of the armrest, leaving it available for your neighbor to still use. If you didn't have a JetComfy, you would be resting your arm on the shared armrest which takes up much more space," he said.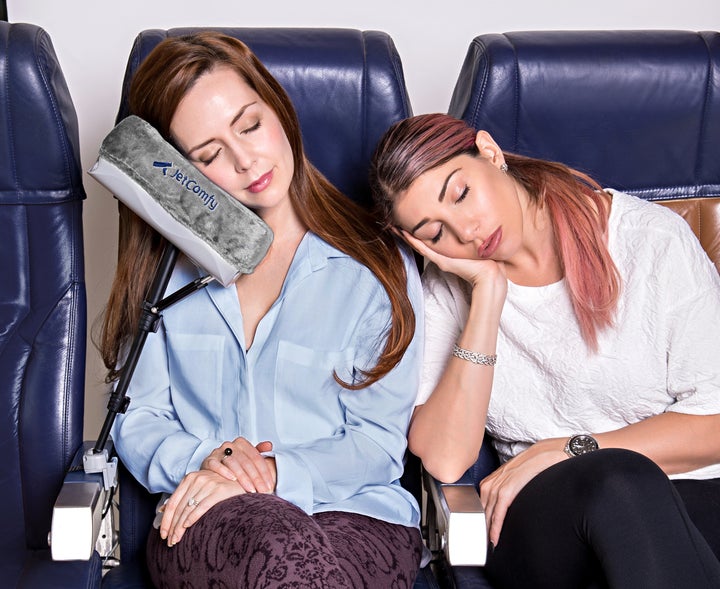 It's worth noting it seems people tend to place their arms on the armrest anyway when using the JetComfy, according to photos posted to the company's Facebook page.