"I didn't have a very specific vision for a company. I wanted to do something that would increase the probability of success, and I also didn't particularly want to answer to investors," says JetPens co-founder Adrian Mak, who started his company in 2004 with an initial investment of $9,000. The company managed to achieve profitability after two years, without any additional financing, by selling Japanese pens, pencils and stationery to pen fanatics.
Since characters in Asian alphabets are much more complex than the English alphabet, the writing instruments available in Asia are much more precise than those in the US. Because they never had to sell any equity to outside investors, the three founding partners have retained autonomy over the business and its profits and have shaped the organization to fit their personal goals.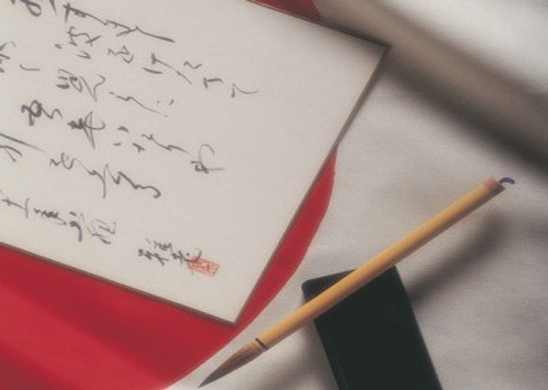 Of all the possibilities, why pens?
AM: We saw from online forums that people were looking for them and realized that online retail fit our skill set well. We also saw that we could try it out in a way that wouldn't be very capital-intensive. To start out, we spent about $5000 on merchandise, launched a cheap pilot to prove the business model, and got good results.
So in at the beginning, you focused instead on proving the business model and bringing up the business?
AM: Although some people perceive entrepreneurship as risky, we tried to create a scenario to minimize risk. We did things in a non-capital-intensive way. We avoided outside investors so we could keep control. We did a lot of things to save money in the beginning; for example, we didn't spend any money on advertising early on because we had more time than money. We spent a lot of time doing online social marketing and search optimization.
How else did your limited budget affect your strategy in the beginning?
AM: A lot of our decision-making was driven by our lack of financial resources. It didn't make sense to outsource warehousing either at our initial scale, so we kept all our merchandise in my living room, which was also our first office. Actually, I'd say all these decisions were made because we had no money, but we had a lot of desire.
As for our marketing strategy in 2004, Facebook was just getting started and Twitter didn't exist. Blogs and forums were really useful in our early days. This helped us with search engine rankings and driving traffic to the website.
What advice would you give aspiring entrepreneurs, especially those who are still in school?
AM: If you are young and don't have a lot of obligations, just go for it. When you come up with your business plan, it doesn't have to be really elaborate. Just work out the core economics of your business and work from there.
I made a one-page spreadsheet to figure out how much money I needed to live on, and how many units we would have to sell to reach that number. It turned out that the number was within reason, and this spreadsheet was half our business plan.
What would you say to aspiring entrepreneurs who are trying to figure out their motivations and values?
AM: With the benefit of hindsight, I'd highly recommend understanding psychologically why you want to be an entrepreneur, because there are several good reasons. Do you primarily want to gain financial freedom, to make a big impact, to become a billionaire, or to create your ideal work environment? You want to gear your business decisions to reflect this, and good decisions should flow out of your core psychological desire -- especially the type and size of market you decide to pursue, decisions about raising money and setting your company' s level of aggressiveness.

Check out the MIT Entrepreneurship Review for more information on Adrian and JetPens. You can also follow the MIT Entrepreneurship Review on Twitter at @MITEReview.
REAL LIFE. REAL NEWS. REAL VOICES.
Help us tell more of the stories that matter from voices that too often remain unheard.