The rivalry between the New York Jets and the New England Patriots spilled off the field in an ugly scene at MetLife Stadium on Sunday. Following New York's 30-27 win over New England, a man sporting Jets apparel appeared to punch a woman sporting Patriots colors in the face during an altercation captured in a video first obtained by Deadspin.
Although there is no sign of stadium security or police in the brief video filmed as fans exited the stadium, a team spokesman told the New York Daily News that the incident didn't go unnoticed.
"We are aware of the situation and we do not tolerate that behavior," the unnamed Jets spokesman told the News. "Parties involved were detained and this matter is now in the hands of the New Jersey State Police."
Count at least one Jets fan among those hoping the guy who threw the punch -- while wearing a No. 80 Wayne Chrebet jersey -- is held accountable.
UPDATE 6:50 p.m. ET 10/21: The New York Daily News identified the man who appeared to throw the punch caught on tape as Kurt Paschke. The News interviewed Paschke's mother, Colleen, who claimed her son was only attempting to protect her from aggressive Patriots fans.
"I am deeply sorry," Paschke said at his sentencing for the knifing in 1995, per the Post. "I can honestly say I never sought the confrontation, but when it came, I did what I had to do."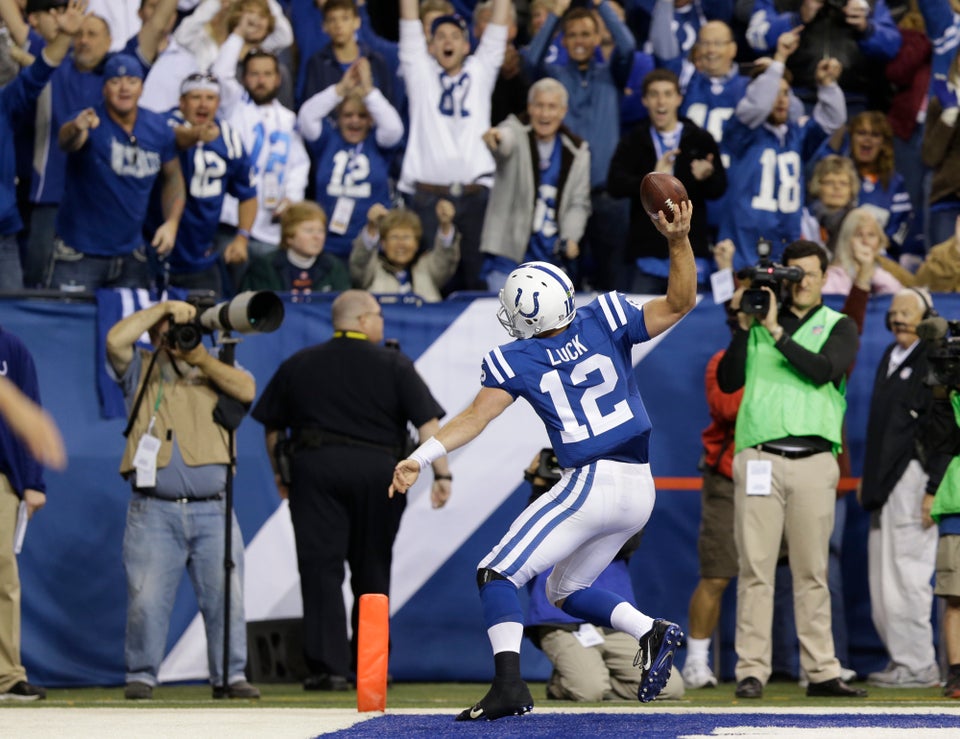 PHOTOS: NFL Week 7
Popular in the Community