The entire state of New York appears to favor the Giants over the Jets, except for what appears to be every single person in Manhattan and Brooklyn, according to a recent Facebook analysis.
Why has New York City gone green? Is it Tebow? A distaste for winning Super Bowls? Or perhaps the much more likely explanation that it is definitively cooler to root for the underdog? (Not surprised, Brooklyn. Not surprised.)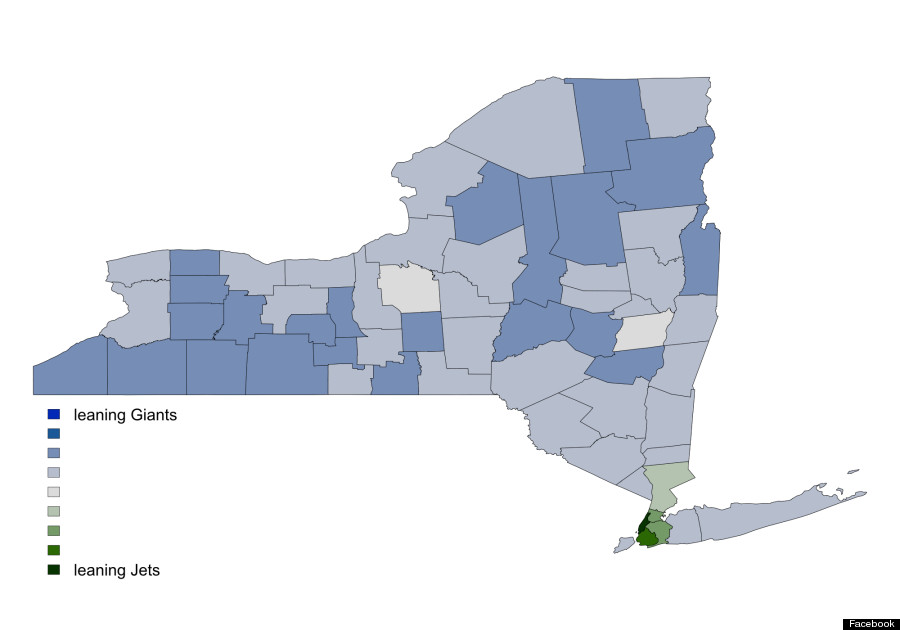 The study, which looked at information as of August 15 of this year, also revealed similar Facebook "likes" among the fanbases, revealing that Giants fans tend to also root for the Yankees, while Jets fans prefer the Mets, because, of course.
Giants fans also enjoy Infiniti cars, reality television, Walmart, Jay Z and giving to charitable causes. Jets fans, on the other hand, fancy hockey, "Family Guy," Will Smith, ironic audio equipment and –- with overwhelming support –- Entenmann's baked goods.
Take note, hipsters of the world. Powdered donuts are the new mustache.