A few snips at the hair salon turned Jetta Fosberg's selfless act into a school nightmare.
After the 10-year-old Ohio girl cut and donated 14 inches of her hair to Wigs for Kids, an organization that supports children who have lost their hair due to cancer treatments, she started being bullied at school, her mom told WHIO News in Dayton.
In hopes of finding support for her daughter online, Fosberg created "Stand With Jetta," an anti-bullying Facebook page to make Jetta feel better after dealing with the harassment.
As of Monday afternoon, the "Stand With Jetta" page had garnered more than 21,000 fans and hundreds of comments from supporters.
"Jetta, my cousin battled leukemia from the time she was 2 until she passed away at 12 years old," Facebook user Emily Marie Morris wrote on the page. "She never had a wig, but wanted one badly. She was bullied, too. I want you to know that what you did is amazing. You are a caring, intelligent girl that will go far in life. Honestly, I LOVE your haircut. It is bold, like you. It is unique, like you ... Keep your chin up and know that while their words hurt, they can never change who you are."
"It's tough for her," Fosberg told the outlet Friday, noting the family is looking into neighboring districts or temporary online schooling. "She loves to learn and to read. She has a really great group of friends there who she misses."
To show support for Jetta, "like" her anti-bullying page on Facebook.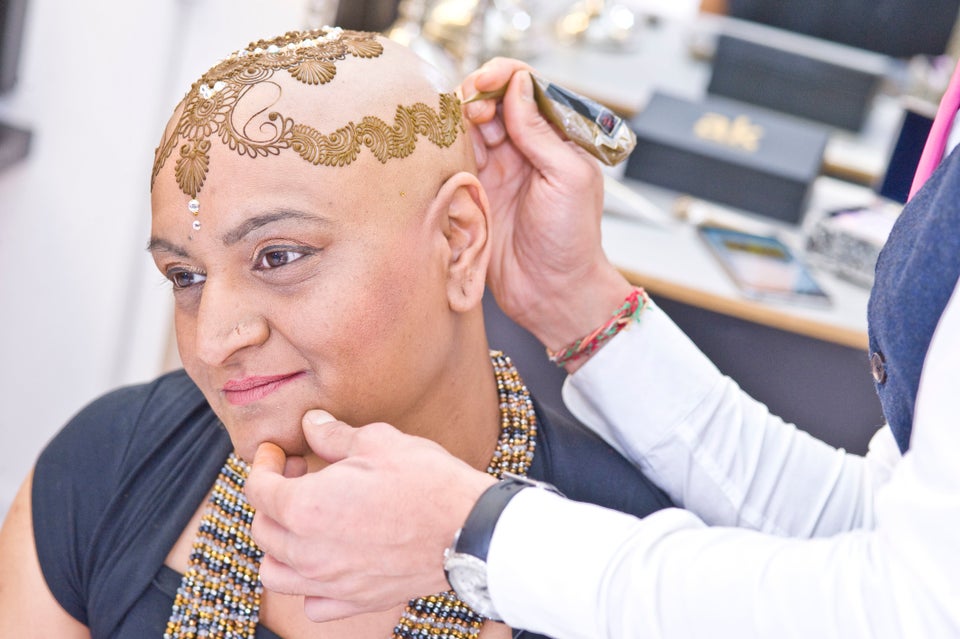 Henna Heals for Breast Cancer Awareness Month