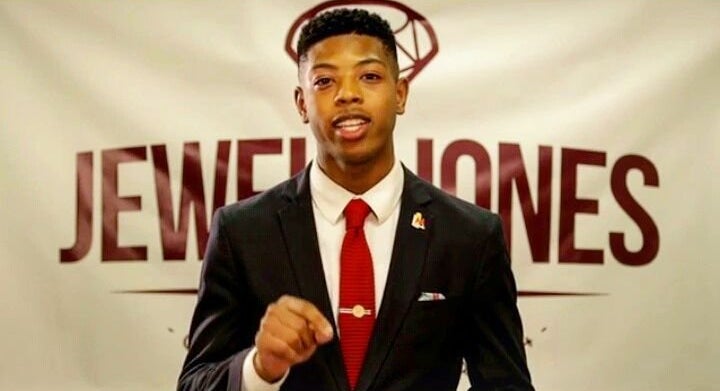 WASHINGTON -- Jewell Jones is a city councilman who still needs to finish his homework each night, but he has big ideas for improving his community.
The 20-year-old made history when he was sworn in Monday as the youngest person to ever sit on the City Council of Inkster, Michigan, a town nestled on the outskirts of Detroit. Jones, who represents the city's 4th District, is also a full-time student at the University of Michigan-Dearborn.
A lifelong resident of Inkster, Jones began dabbling in local politics when he was about 8 years old.
"My parents would drag me around to different things in the community. I was very involved in my church," Jones told The Huffington Post. "Serving the people in this capacity has always been pretty natural for me."
In the past few years, he has been even more active and helped out on political campaigns for Michigan state Sen. David Knezek (D) and Inkster's Mayor Hilliard Hampton.
Jones said that what started off as a joke with one of the councilmen in his district blossomed into a serious City Council campaign.
"I told him maybe I could run and he kinda took it seriously," Jones said. "And I went ahead and threw my hat in the race, got all the signatures that I needed to get on the ballot and this happened."
Finding balance between the campaign and being a full-time student was the difficult part. On top of majoring in political science and finance, Jones is involved with several on-campus organizations -- including the Army ROTC, Black Student Union and Student Veterans Association.
"I was taking it day to day, but it was just a daily challenge of seeing if I focus on the campaign right now, or should I focus on school," the newly minted councilman said. "But my support system was really good."
Some people have questioned his experience and ability to lead, Jones says, because of his young age. But he isn't worried about being unprepared.
"I have quite a lot of responsibility and roles right now that I've had for quite some time now," Jones said. "It kind of molded me to be good at this job."
Jones, a junior at the university, still plans to graduate in the spring of 2017.
Knezek, who is the youngest senator in Michigan at age 29, says he met Jones when the councilman was 16 and immediately saw his potential for leadership.
"We need more Jewells in politics across this country. We need more young people who won't simply settle for sitting on the sidelines complaining about how others are running things," Knezek told HuffPost. "I was so happy when Jewell won and I look forward to working with him to make Inkster the best place to live, work, worship and raise a family. The future is bright with young leaders like Jewell Jones stepping up to the plate."
"I think where race would come in is the way that a lot of our young black males have been on the media, for a lot of different things, negative things," Jones told HuffPost. "I think it's good to see a young brother doing something positive -- and it's all positivity and it's nothing negative about it."
A recent report from the U.S. Justice Department cited Inkster's police department as one of the least racially representative forces in the nation, according to The New York Times, with only five black officers patrolling the city's streets alongside 21 white officers in a city with a population that's more than 70 percent black.
Changing the demographics, and culture, of the the city's police department is something Jones said he intends to do by vetting police recruits more thoroughly. Jones would also make police officers visible in the community by having them attend different events, as opposed to residents only seeing and interacting with officers when they are enforcing the law.
"We are definitely going to be more focused on community policing," he said. "We're trying to start an organization -- I've been talking with the police commissioner and the [police] chief -- that will allow us to have scholarships for young people in the community so we can send them [to the] police academy. It's kind of expensive for some people who would like to go, and they just can't afford it."
Jones seeks to ensure officers are spending their time protecting and serving the community.
"There were a few bad actors in the police department," he said. "And the way that the media portrayed that [Dent] incident kind of, you know, gave the entire police department a bad look. So we're focused on trying to get out of that and turn things around."
But fostering the next generation of change is what Jones said he looks forward to the most.
"I want to make sure that we get young people involved, not just in the political arena, but in all aspects of the community, to make sure that we are sustainable," he said. "I'm going to be focused on the youth primarily, but also economic development as well as public safety."
"People inspire me," he added. "We're laying the foundation right now. Great things are ahead."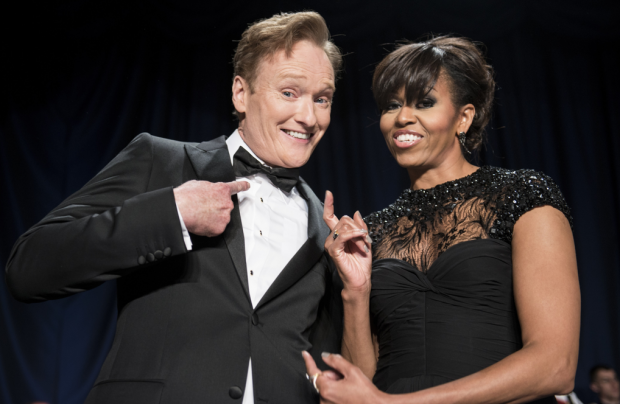 Politicians & Celebrities
Popular in the Community