One man just pulled off a proposal so romantic, it could make even the most hard-hearted person melt a little inside.
On October 9, Blake Bullinger surprised his girlfriend Carly Stene with a handmade jewelry armoire as a gift for their second anniversary. He filled the drawers with a bunch of her favorite things -- a giant Rice Krispie Treat, granola bars, a pumpkin candle, brownie mix and Twix bars.
When she gets to the last drawer, Blake asks her to "dig around in there a little bit." That's when she finds the ring box.
"I was absolutely surprised!" Carly told The Huffington Post via email. "Blake is the most amazing man in the world and the thought of being with him forever brought on a flood of emotions -- all happy ones, of course. When I saw the ring, I got butterflies in my stomach and, as you could tell from the video, I cried a lot! I was truly happy in that moment."
And as if that wasn't romantic enough, Blake uses his shirt to wipe away Carly's post-proposal happy tears. Excuse us while we swoon.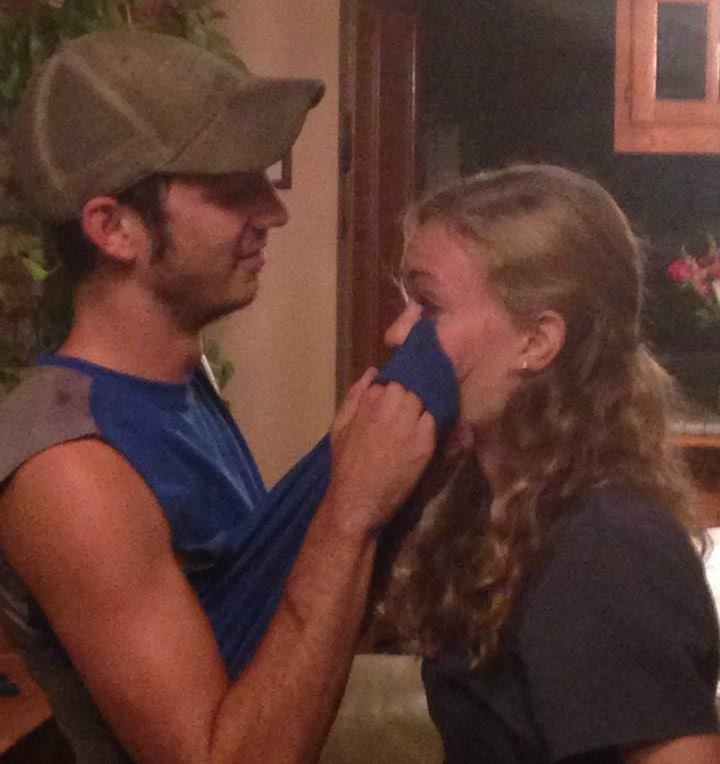 Courtesy of Carly Stene
Watch the proposal unfold in the video above.
Related
Before You Go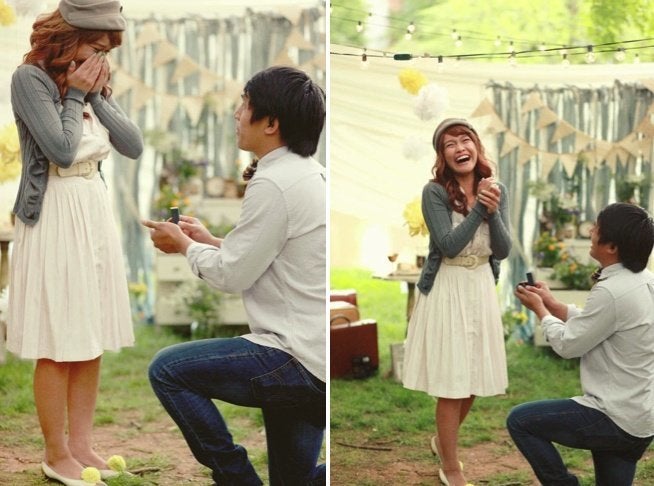 Emotional Proposal Photos