A jewelry store in Asheville, North Carolina has apologized for its tone-deaf billboard ad that caused outrage on the internet.
The billboard in question comes from Spicer Greene Jewelers and is currently located near Interstate 240. It reads: "Sometimes, It's ok to throw rocks at girls...," surrounded by photos of brightly colored jewels, aka "rocks."
The company issued an apology on Facebook Thursday after the ad sparked a negative reaction on Twitter and in the media.
Eva-Michelle Spicer, the co-owner of Spicer Greene Jewelers, told The Huffington Post via email that the billboard will come down as soon as they can replace it with their next campaign (which is usually around every four weeks, according to Asheville paper, The Citizen Times ). When HuffPost asked who came up with the statement, Spicer said, "It's a common phrase in the jewelry industry. We did not invent it."
The majority of responses to Spicer Greene's Facebook apology implied they many thought the ad was funny and that critics of it were being too sensitive.
"BRILLIANT AD...No apology required," one commenter wrote, while another added, "These people are idiots and will probably never have any shiny rocks thrown at them! The billboard is funny! Get a sense of humor, life will be much better!"
One woman complained about the "snowflakes that whine over everything," and told the company, "I hope you make a 500% increase in sales."
Many of the Twitter responses to the company's apologies also maintained the billboard was "hilarious:"
Others, like Chelsea Clinton, found the ad incredibly offensive and pointed out that joking about violence against women is "never funny." Especially in a world where women are still stoned to death.
"The billboard was intent to be a nostalgic thought of a childhood teaching," Spicer told ABC News 13 WLOS. "That it's not ok to throw rocks at girls, it's not ok to throw rocks at anyone... It saddens me that it was taken that way, because it certainly wasn't intended."
Before You Go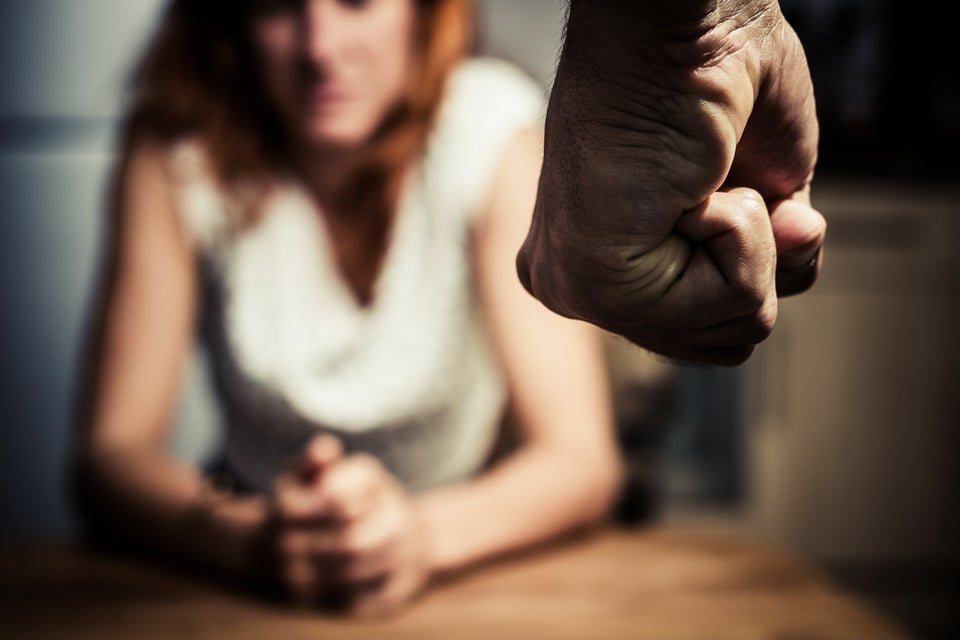 Shocking Domestic Violence Statistics
Popular in the Community