Not every sixteen-year-old American girl sets out to volunteer in India. Fewer still count down the days until she can return. The Indian people stuck with Laurel, especially the many vulnerable women with whom she encountered. Uncertain how she could help them, Laurel continued with her life, volunteering stateside and developing her love of art. It was not until Laurel was teaching a jewelry class at a women's homeless shelter back in the United States that she fully understood the therapeutic and self-esteem-related benefits of labor.
The homeless women with whom Laurel was working "felt proud, making a gift for someone or creating something that they could sell. When creating jewelry, you use your hands and concentrate on your work. You are forced to focus and think beyond your sorrows," she explained. Laurel then realized that she could combine her love of creating jewelry with her desire to support vulnerable women in India.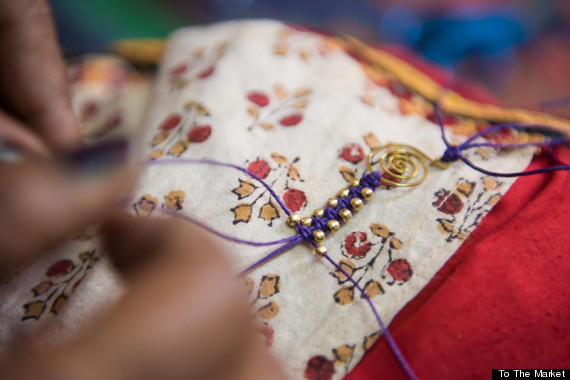 She returned to India soon after and began teaching jewelry making with an existing organization in New Delhi. A chance encounter with Indian health and human rights advocate, Vinita, however, put Laurel on a different trajectory. "While I was volunteering with a group in New Delhi, Vinita happened to be in the same building...she saw us making jewelry and was intrigued. It turns out that she was just starting her NGO, Aashiana Shelter, to serve HIV/AIDS infected and affected women and children," Laurel recalls. Vinita's intrigue developed into a partnership with Laurel, and the The Didi (meaning sister) Jewelry Project launched a short month later.
The Didi Jewelry Project focuses on providing earned income to women in India who face extreme hardships because of their HIV/AIDS status combined with their social standing in the caste system. Laurel shared that "as in many parts of the world, HIV/AIDS positive women in India find it extremely difficult to get employment, rent a house, or even find playmates for their children."
Aashiana Shelter employs and trains the HIV/AIDS infected and affected women to make jewelry so that they can sell it to organizations like The Didi Jewelry Project. The income earned by the jewelry sales is often a major source of support to the families, especially given that many of the women have lost their husbands to AIDS.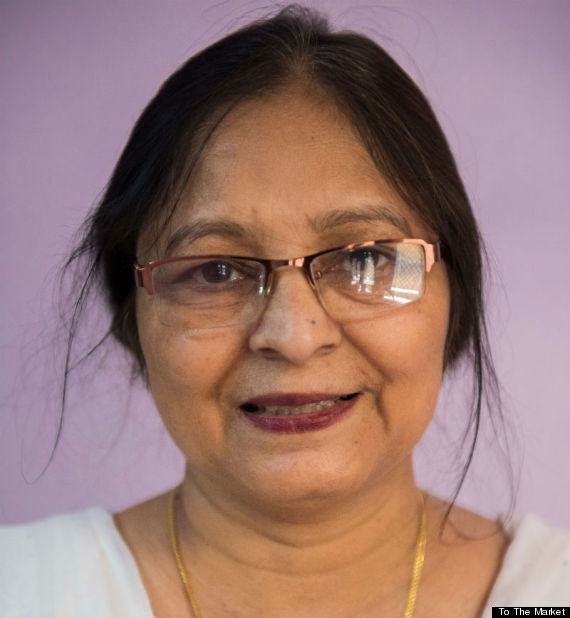 "Having employment empowers people. Learning a new skill set and being able to earn one's own money creates a sense of self worth and accomplishment. If people learn a skill, then it stays with them for a lifetime," Laurel said. Sales from jewelry also allow Aashiana Shelter to conduct HIV/AIDS-related outreach, as well as assist other infected and affected people find support, employment, and homes.
In addition to assisting the survivor artisans through the jewelry project, Laurel also believes that storytelling helps the women and children of Aashiana Shelter by raising awareness about the unique challenges related to HIV/AIDs in India. In September 2014, TO THE MARKET (TTM) visited Aashiana Shelter in New Delhi to take in some of these stories. Team TTM interviewed Aashiana Shelter Founder, Vinita, watched the women prepare an order for the Didi Jewelry Project and visited with the children served by the shelter. To Vinita and the Aashiana women, Laurel was right. Jewelry making was beyond therapeutic -- it was lifesaving.
This blog post is part of a series produced by The Huffington Post in conjunction with the launch of HuffPost India (December 8, 2014). To read all posts in the series, visit here.
Support HuffPost
The Stakes Have Never Been Higher
Related
Popular in the Community