Jewish Democrat officials are making a late election push to ensure that Barack Obama secures the large percentages of Jewish community support that polls currently portend.
The National Jewish Democratic Council is sending out more than 350,000 mailers to Jewish households in key swing states, re-asserting the Democratic nominees stance on a number of issues, some not traditionally considered of Jewish interest.
The most obvious pamphlet touts the Obama-Biden ticket as one dedicated to the security of Israel and strongly opposed to a nuclear Iran.
"Senator Barack Obama believes that Israel must be preserved as a Jewish state. He recently traveled there to reaffirm his commitment to a secure, peaceful Israel."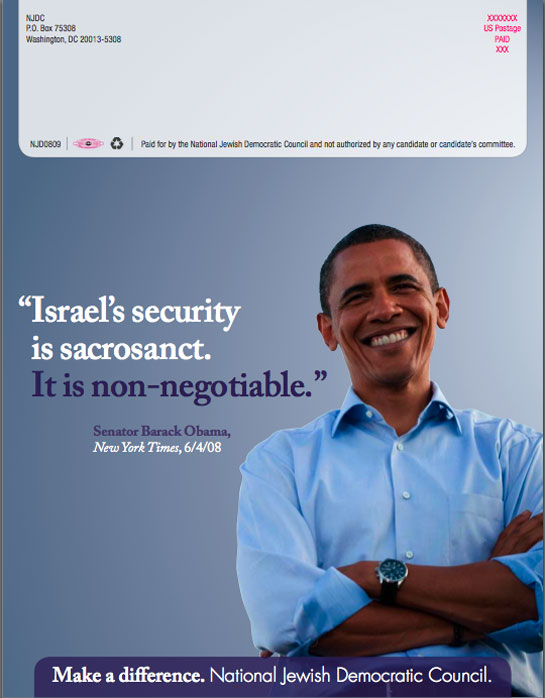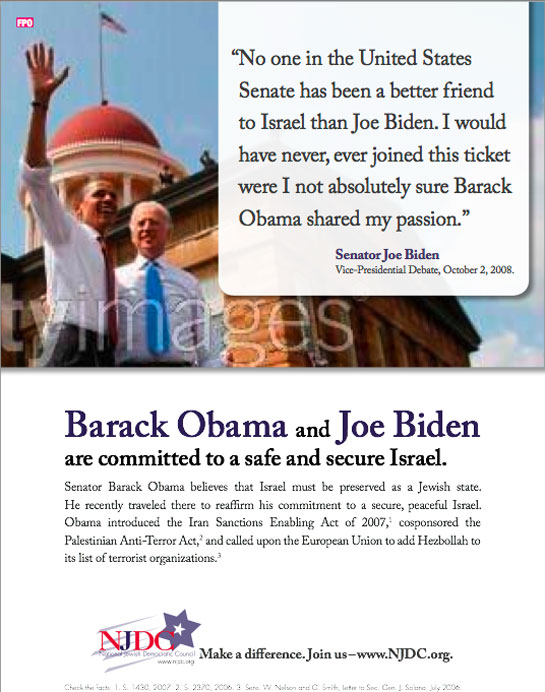 The other two, however, play up the Illinois Democrats long-term plans to pursue energy independence and his commitment to protecting a woman's right to choose.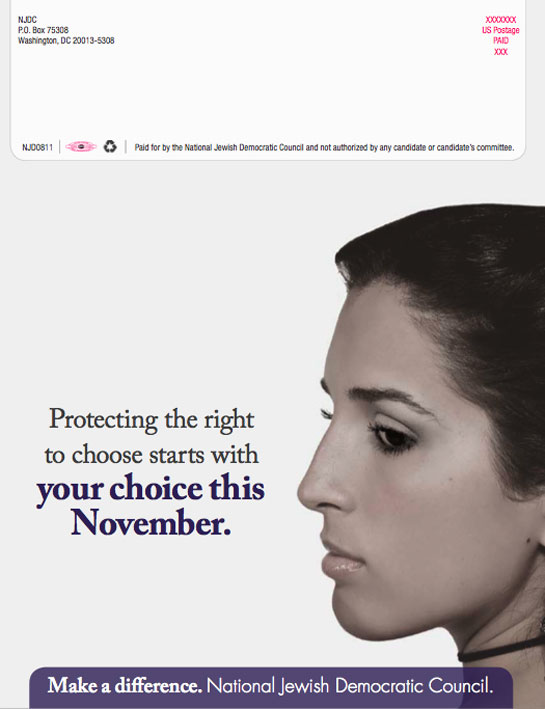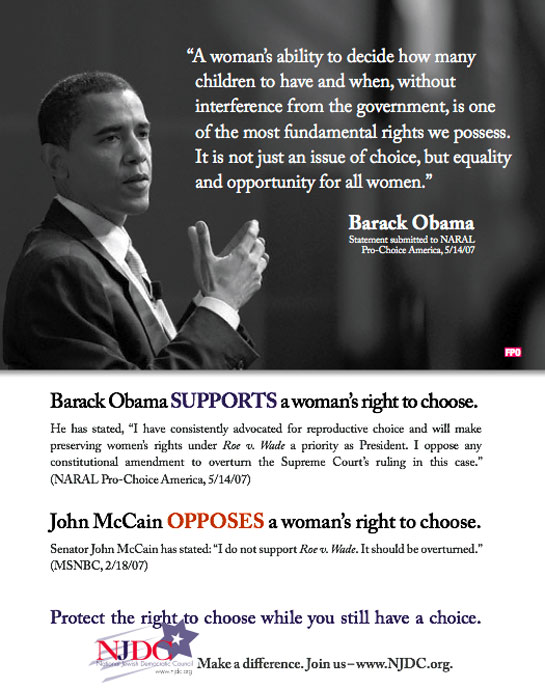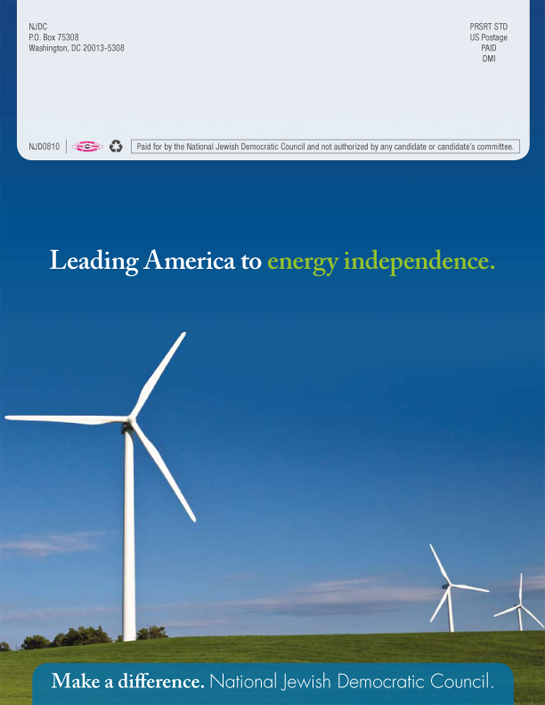 The fliers will be sent to households in Ohio, Virginia, Pennsylvania, Nevada, and, of course, Florida. They come at a time when Republican Jewish groups -- as well as the McCain campaign itself -- are pushing to present Obama as problematic for Israel's security. This effort has included, among other things, a recent ad by the Republican Jewish Coalition claiming that Obama is "against labeling Iran's Revolutionary Guard a terrorist organization." (Though in that very ad, the RJC cites an article that actually disproves their claim.)
The backdrop to all this politicking, of course, is Obama's growing support among Jewish voters. A recent nationwide Gallup Poll found the Senator with a remarkably comfortable lead among that constituency, favored over McCain by a margin of 74 percent to 22 percent. Should these numbers hold, Obama will have earned the same percentage of the Jewish vote as John Kerry -- a somewhat remarkable feat for a candidate who, early in the general election, was believed to be facing all kinds of problems recruiting this group's support.

Popular in the Community