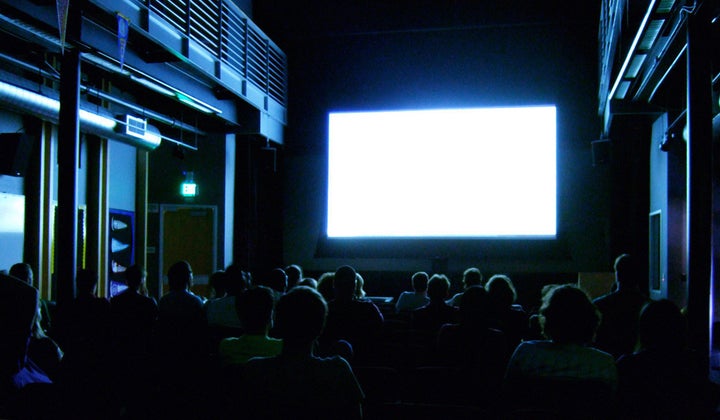 Jews will often invoke the phrase "Never Forget" as a way of stressing that memories of the past must not be stolen from us. Three films screened at the 2012 San Francisco Jewish Film Festival focus on moments that should not be forgotten.
Polish filmmaker Tomasz Wisniewski has spent years researching the history of the Jews who lived in Bialystok. In addition to collecting documentation on eight Jewish cemeteries, he has written numerous books and articles on the subject (Wisniewski's website www.bagnowka.com hosts approximately 20,000 photographs of Jewish tombstones whose inscriptions have been translated into English).
Like many filmmakers, Wisniewski has his heart set on creating a full-length feature film. His project centers on the relationship between Poles and Jews in Bialystok. In his film, a young boy from a deeply religious Jewish family falls in love with a Polish girl. The young man is willing to discard his Jewish religion; the young woman is equally willing to abandon her Christian faith. Having found his dream location (the last, unaltered pre-war district of Bialystok), Wisniewski has made a short film with which he hopes to attract funding for his full-length feature. Enjoy The Pencil:
It's rare for me to get creeped out by a short film, but Adi Kutner's 18-minute Barbie Blues really rattled my nerves -- and with good reason.
Mika (Meyrav Feldman) is a spoiled teenager sunbathing in her family's suburban back yard. When she discovers a dead falcon floating in the swimming pool, she is initially repulsed by the thought that it has contaminated the water but finds herself equally eager to get it removed from the pool. After she asks her new neighbor for his help, Gershon (Dvir Benedek) and Mika spend part of the afternoon getting to know each other.
Mika, however, is a little cockteaser who starts to flirt with the fat older man and tease him in a rather inappropriate way. Gershon tries to keep his cool at first, but ends up succumbing to lust and temptation. Grabbing Mika from behind in what could easily turn into a rape scene, he holds her tight with one of his big, hairy arms as he digs his other hand into his bathing trunks and starts to jerk himself off. After climaxing, Gershon warns Mika that he won't tell her mother what happened (an implied threat that this incident could recur).
I don't know what bothered me more: Watching the scene unfold while knowing it had been caused by a teenage flirt who didn't understand boundaries -- or watching Mika casually put her earbuds back in, nonchalantly lie back down on her beach chair, and continue sunbathing after Gershon had gone back to his home. Here's the trailer:
One of the attractions that is almost guaranteed to be on the program of any Jewish film festival is a new documentary about the Holocaust. Although this year's standout, Harbour of Hope, does not take place in Germany, it pays tribute to a little known part of post-World War II history.
In early 1945, nearly 30,000 Jews who had been liberated from German concentration camps were rescued by the Red Cross and transported by ferry to Malmo, Sweden to get a fresh start on life. Some were emaciated and nearly at death's door. Others were children with little or no concept of what was happening around them.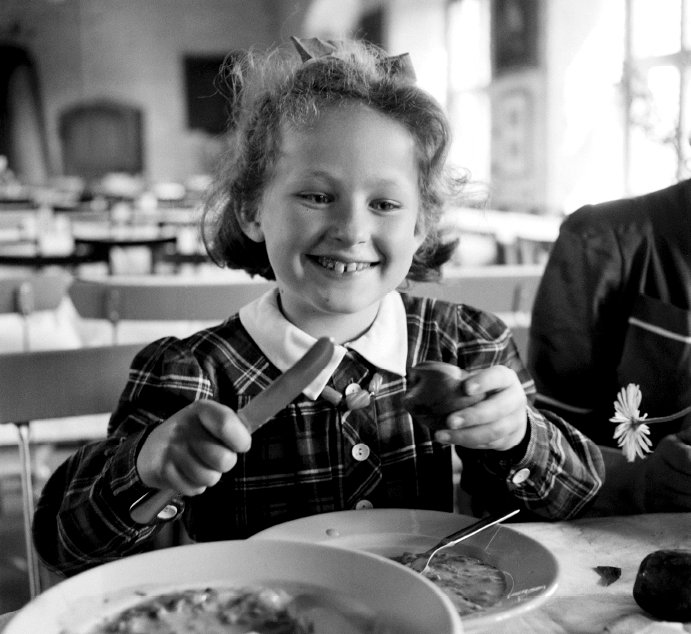 A young Jewish refugee enjoying a hot meal in Malmo, Sweden
Director Magnus Gertten explains how the citizens of Malmo took it upon themselves to help care for the Jewish refugees and get them back on their feet. Today, the few surviving children who arrived on the ferries have scattered from Sweden to South Africa, from Malmo to Minneapolis. One woman, whose family moved to Cape Town recalls, as a child, wondering when her father would find their family and come to join them. No one told her the painful truth that her father had been killed by the Germans.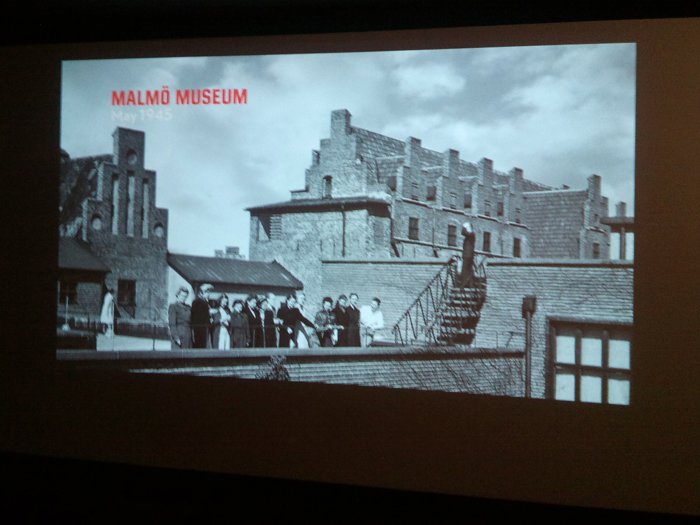 The Malmo Museum, which served as
temporary housing for some of the new arrivals.
Harbour of Hope contains many heart-wrenching moments, like the one in which an elderly woman views naked footage of herself and her mother as they are being checked out by Swedish health authorities upon their arrival in Malmo. Others tell stories of being taken to the Malmo Museum, which served as a temporary shelter until they could be placed in private homes. The film even includes a reunion between two men who met as boys when one of them was brought to Sweden on a ferry filled with battered Jews.
Joe, whose family was murdered in concentration camps, arrived in Malmo as an orphan. After the horrors of World War II, one of the strangest experiences for him was to eat dinner with a family where everyone knew each other and eating together was a routine event. Others recall how their parents refused to talk about what had taken place in the concentration camps, hoping to protect their children from such horrible memories.
In a fascinating twist of fate, Harbour of Hope is able to contrast the faces of innocent Jewish refugee children with what these people look like in their geriatric years. Here's the trailer:
Related
Popular in the Community