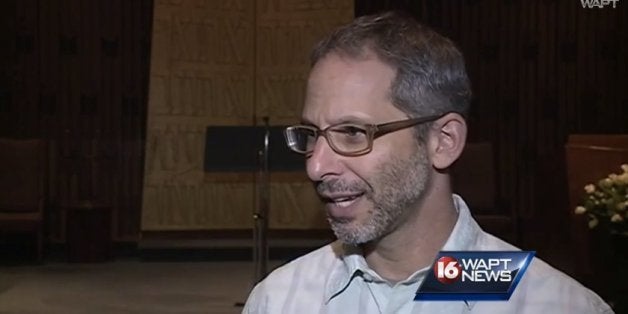 A Mississippi rabbi and a restaurant owner have agreed to sit down and talk about a salad order gone wrong.
Rabbi Ted Riter, of Jackson's Beth Israel Congregation, says he was kicked out of a Wraps Greek restaurant in Jackson because of his faith. But restaurant owner John Allis claims the whole thing was a big misunderstanding about a "Jewish Salad" that his restaurant sells.
The controversy between the two men began soon after Riter entered Allis' restaurant on Tuesday.
"I asked the owner if I could have a Greek salad to go and he said, 'The regular size or the Jewish size?'" Riter told WAPT. "He just goes into a tirade, throwing out all these expletives, 'Get out of here.'"
Riter claims the owner told him, "You know Jews are small and cheap! Everyone knows that."
The rabbi reportedly responded, "Did you really just say that to me?"
After asking whether Riter was Jewish, the rabbi was allegedly ordered to leave the restaurant.
"Expletives, F-bombs, and since I'd never been the recipient of that before, I was in shock, so I didn't register it until the second or third time he told me to leave," Riter told the Clarion Ledger. "It was a bit surreal. So I left."
But Ellis has a different version of events. He claims the restaurant was extremely busy at that time and that Riter was acting indecisive. Ellis says he harbors no ill will toward the Jewish people.
"The guy said he didn't want to do any business with us. He was probably offended because we offer different salads -- that's all," Ellis told WAPT. "I said, 'Greek salad or Jew?' We have different salads. We have Carlito's Way Salad. We have Grecian Salad. We have Jewish Salad. We have Greek Salad. We have Cesar Salad -- we have a lot of salads. Names of salads derive from people; they don't derive from the sky."
The "Jewish salad" in question featured French-fried potatoes, feta cheese, cucumbers, tomatoes, flat-leaf parsley and mint, according to Ellis. It doesn't appear on the store's printed or online menus.
The story about the rabbi's experience went viral, leading many on the Internet to pummel Wraps' Yelp listing with negative reviews.
Despite their differences, the two men have agreed to meet on Friday to resolve the dispute.
As Jews all over the world enter into the High Holy Days of the new Jewish year, the rabbi says he's ready to help smooth things over.
"I'd be happy to sit down with him," Riter told the Clarion-Ledger. "This is an intense time for us of spiritual exploration, of repentance and asking forgiveness and giving forgiveness."
Allis says he feels very much the same.
"If we misunderstood each other, I'd gladly embrace him and make friends," Allis said.
Allis is even considering renaming the salad at the center of the disagreement.
"If the rabbi would like, I will name a salad after him. I will gladly name a Riter Salad," Ellis said.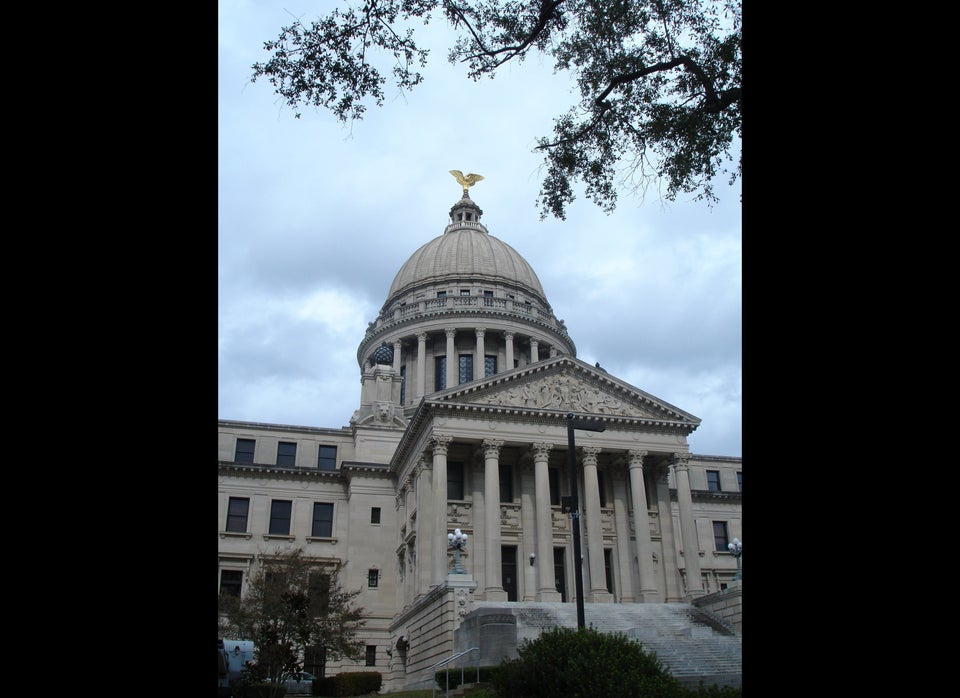 Top 10 Most and Least Religious States
Popular in the Community