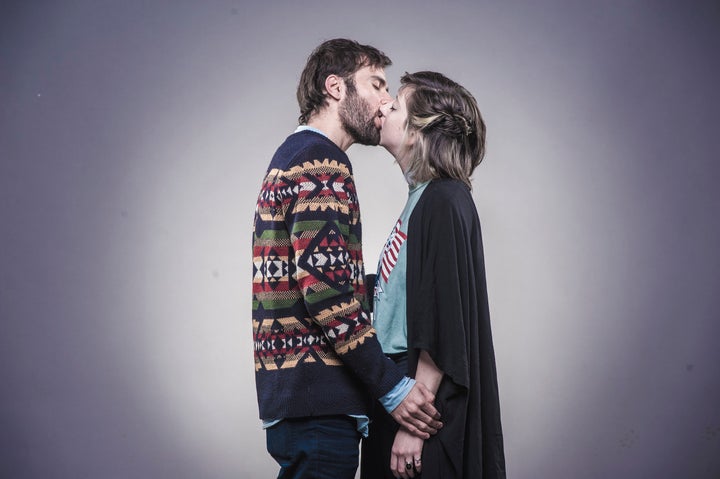 Sometimes a kiss is just a kiss.
And sometimes a kiss is a protest against an ill-advised book ban -- which is the case with the six Israeli Jewish-Arab couples smooching in a video released by Time Out Tel Aviv this week.
Time Out organized the video in response to Israel's Ministry of Education deciding to ban Borderlife, a novel by Dorit Rabinyan that depicts a love story between an Israeli translator and a Palestinian artist.
Rabinyan's book was taken off high school reading lists because, according to Israeli Minister of Education Naftali Bennett, "young people of adolescent age tend to romanticize and don't, in many cases, have the systemic vision that includes considerations involving maintaining the national-ethnic identity of the people and the significance of assimilation," as reported in Haaretz. In other words, we can't let impressionable teens read about Israeli-Palestinian relationships, because then they might go around falling in love with their fellow human beings and being insufficiently anxious about political institutions.
Time Out's viral video, which as of Saturday had more than 230,000 views on YouTube, brings together couples, friends and a few pairs of strangers to do the "forbidden deed" on camera. Some couples are same-sex, others are opposite-sex. The only thing they all have in common is that they each pair an Arab person and a Jewish person.
In a statement posted with the video, Time Out editors said that the video's message seemed especially timely after the latest episode in the Arab-Israeli conflict -- a deadly shooting last week at a bar in Tel Aviv that left two people dead and eight more injured.
"All this gratuitous hatred is not good for us," the editors wrote in their statement, "so we decided to balance a little bit with the 'extreme other side,' unconditional love."
Time Out editor Nof Nathansohn told The Huffington Post in an email that the video had been in the works since last month, but that "we thought it would be an optimistic way to end this violent difficult week in Israel."
When asked how it felt to kiss a stranger on camera, one of the men in the video says that it's "less strange than the [Arab-Israeli] conflict," according to Haaretz.
On Thursday, the video mysteriously disappeared from Facebook, which denies having taken it down on its end. Although Facebook sometimes removes content for violating standards, this does not appear to be the case here. The company said it was internally investigating why the video disappeared.
Speaking to the BBC in late December, Rabinyan said "the fear that your identity can be taken over" is omnipresent in Israel, the only sovereign Jewish state in the world, which might explain why some officials are so afraid of the idea of assimilation.
But, Rabinyan went on, the funny thing is that she explores this very fear of assimilation with her novel's female protagonist, so "it's ironic that my choice to project this fear, and to look into this fear, is the same reason that my book is banned."
In recent years, social media has occasionally been a forum for Jewish-Arab expressions of solidarity. In 2014, the slogan "Jews and Arabs refuse to be enemies" made waves across Facebook and Twitter.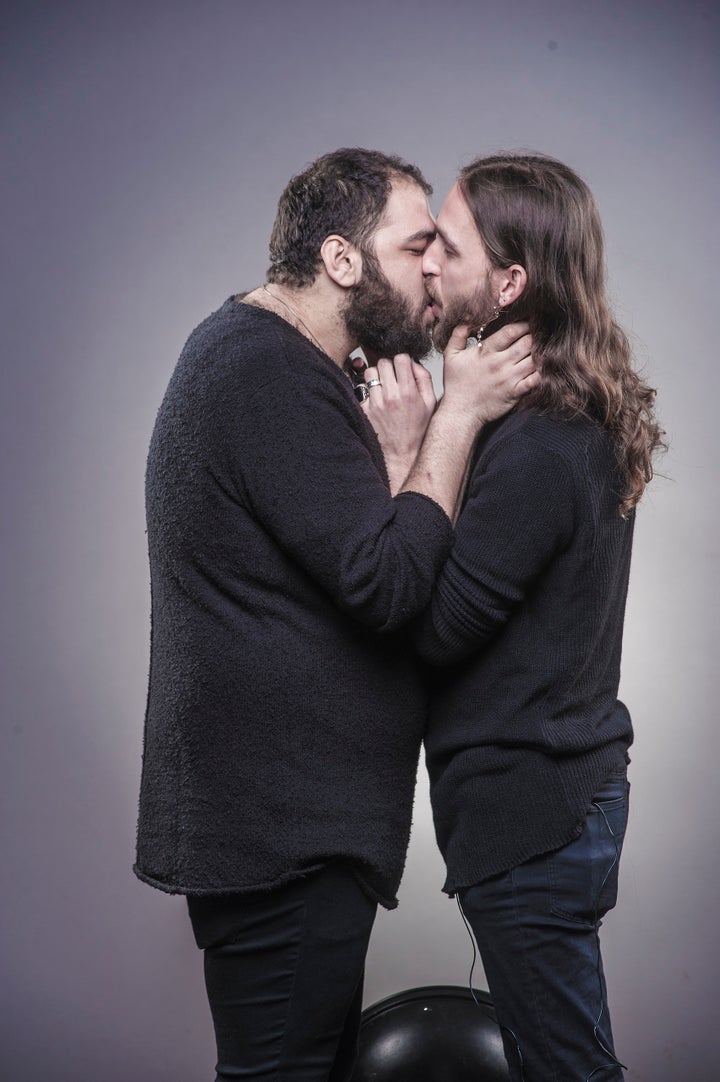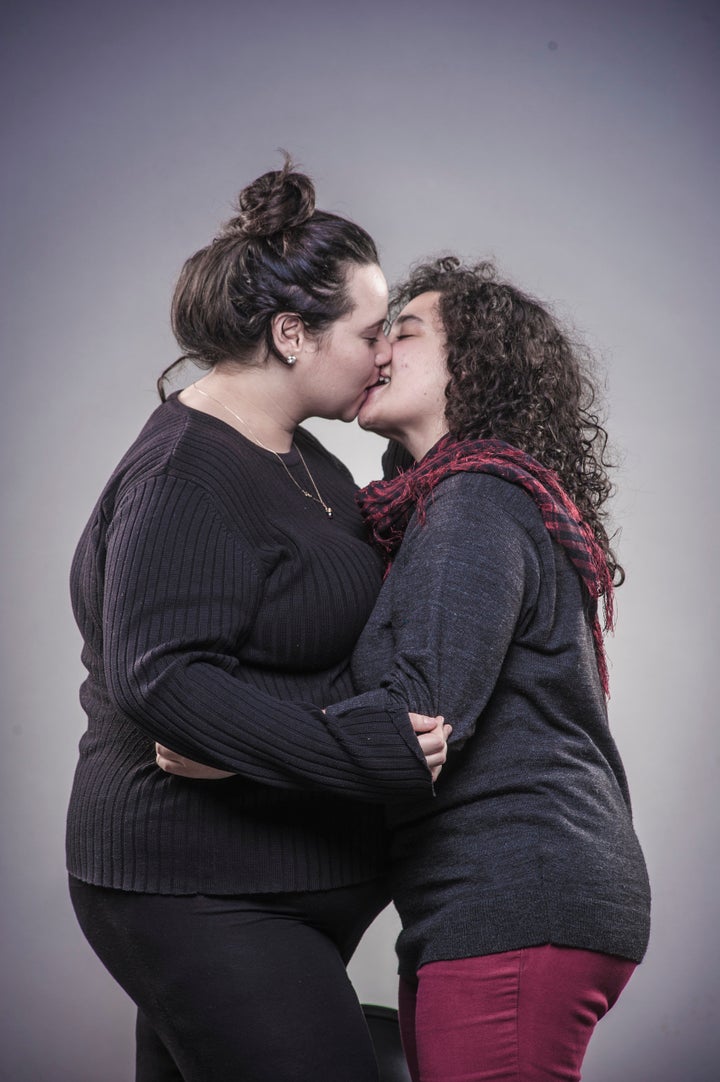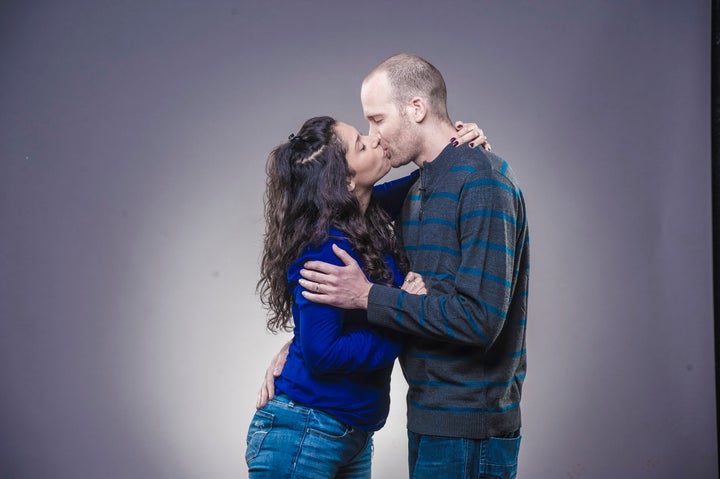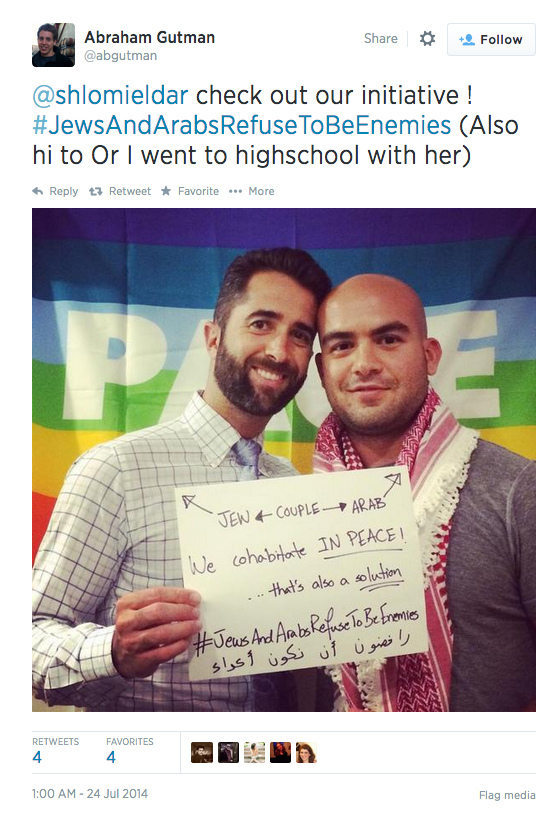 Jews And Arabs Refuse To Be Enemies
Popular in the Community