Students were tasked with writing an argument that Jews are evil.
"You must argue that Jews are evil, and use solid rationale from government propaganda to convince me of your loyalty to the Third Reich!" the assignment, posted on the Times Union website, reads.
The Albany newspaper reports that one-third of students boycotted the assignment, prompting Albany Superintendent Marguerite Vanden Wyngaard to apologize to families, adding, "I don't believe there was malice or intent to cause any insensitivities to our families of Jewish faith."
The superintendent blamed tougher Common Core standards that require "sophisticated" writing linking English composition to other subjects, like world history. But not all are buying it.
"The weird part, though, is that the assignment calls on the students, in making their cases, to draw upon a packet of Nazi propaganda, 'what you've learned in history class,' and 'any experiences you have.' With ... Jews being evil?" the article reads.
The Times Union reports that the superintendent did not release the teacher's name.
Assignments that mix subjects have led to complaints about insensitivity. In February, a Georgia elementary school class was asked to calculate the number of whippings abolitionist leader Frederick Douglas received per day.
In January, parents complained when a science teacher asked questions that required students to calculate the velocity of a student thrown against a wall by a teacher. Another question asked students to calculate the mass of a car that, for the purposes of the question, ran over a baby.
In February 2012, Roosevelt High School in Des Moines, Iowa, was criticized for a class assignment on the Cold War. A worksheet handed out in a social studies made many question whether the lesson promoted communism over capitalism, calling it "communist indoctrination." See the slideshow below for other examples.
Before You Go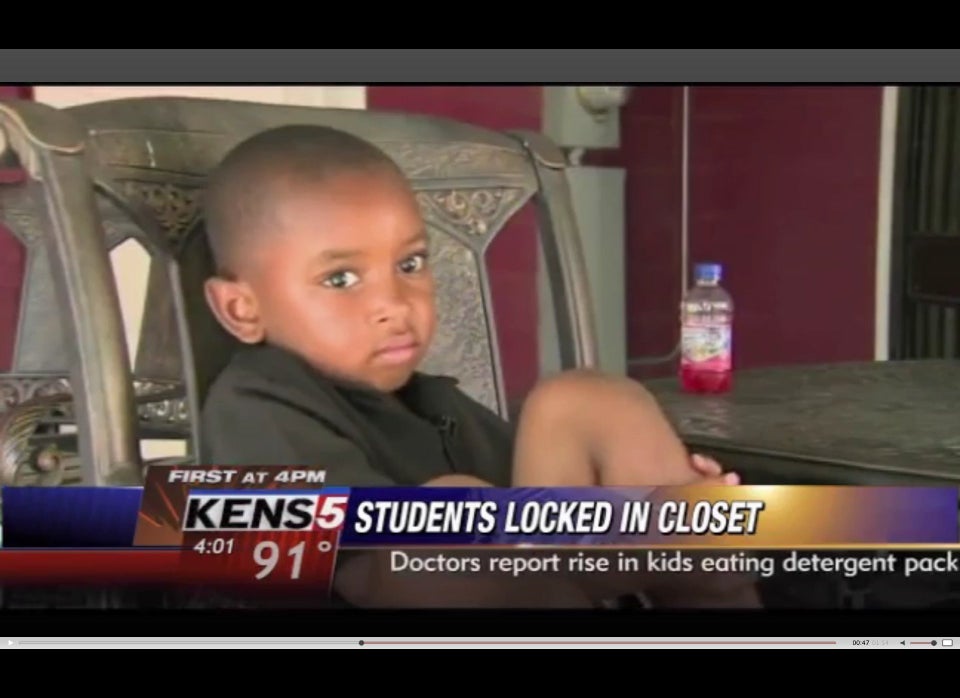 Teacher Controversies
Popular in the Community