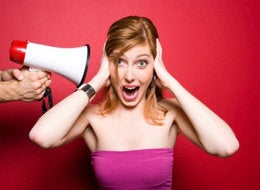 Over the weekend, Huffington Post blogger Anis Shivani posted "The 15 Most Overrated Contemporary American Writers," which quickly became hot on Twitter and as of yesterday, the number-one most popular story on Huffington Post. Leaving no literary sacred cow untouched, Shivani skewered many favorites, sparking a heated discussion on the web.
Yesterday, the blog Jezebel posted this response: Literary Critic Hates Vaginas, saying,
"People are obviously reading too much these days. That must be why one critic felt the need to list the 15 writers (9 of them women) we should all stop reading right now." The article picks apart Shivani's criticism, accusing him of the bad writing he points out in his article. Though in the end they praise his desire to post a list of underrated writers, the author still thinks Shivani should have kept his opinion to himself.
Who's right? Jezebel or HuffPost? Or are you tired of the fray? Vote in the poll below:
Popular in the Community