When people hear "John F. Kennedy" and "birthday" in the same sentence, their minds typically go to the one and only Marilyn Monroe.
Her sultry rendition of "Happy Birthday" to the president in 1962 is certainly memorable, but what most people don't realize is that Monroe wasn't the only woman to sing for JFK that evening. Singer and actress Diahann Carroll did as well, and she recently opened up about the experience to "Oprah: Where Are They Now?"
"It was a very exciting night. Everybody in the world was there," Carroll says.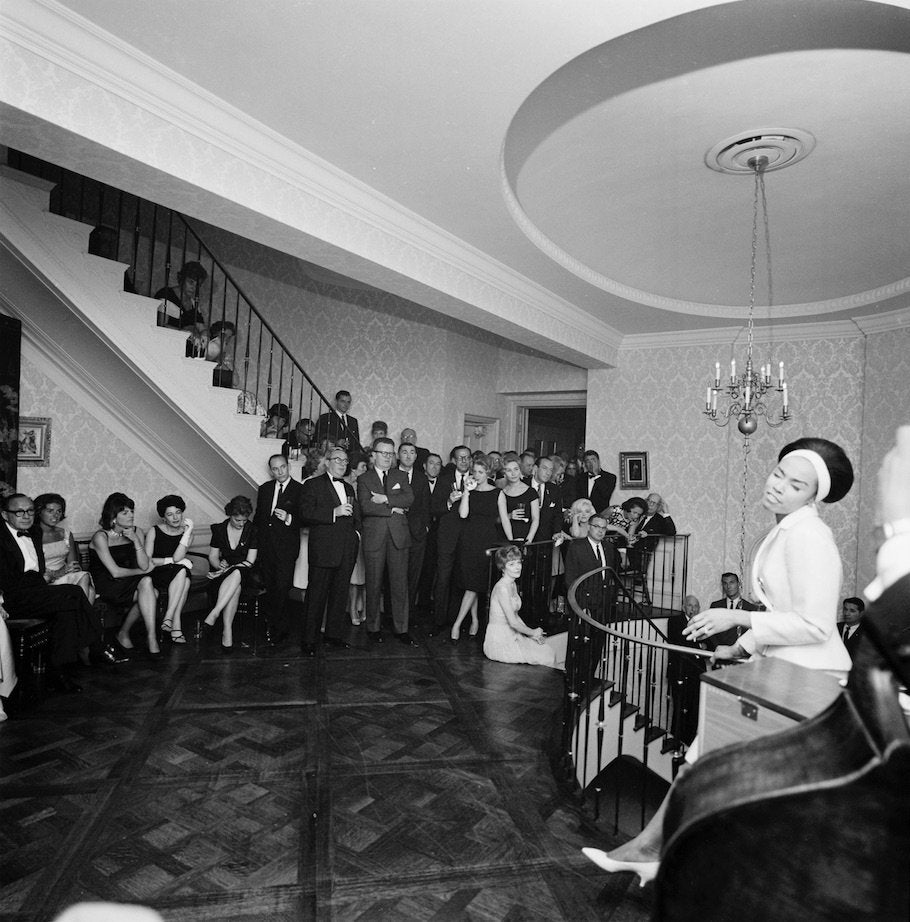 John F. Kennedy's Birthday Celebration, 1962
People ranging from politicians to Hollywood stars mingled at Madison Square Garden that evening, then Monroe took the stage for her performance.
"Marilyn was hysterical, but very good," Carroll says. "It was good to watch her at work. I think we all enjoyed it."
Later that night, it was Carroll's turn to sing for President Kennedy at a smaller, private reception held at what Carroll describes as a "beautiful home."
"I can see what I'm wearing before I see Jack Kennedy," she chuckles. "On the few social occasions that I met him, he was extremely pleasant. He was a very entitled human being, but you had to forgive him for that."
Another reveal from Diahann Carroll:
Popular in the Community