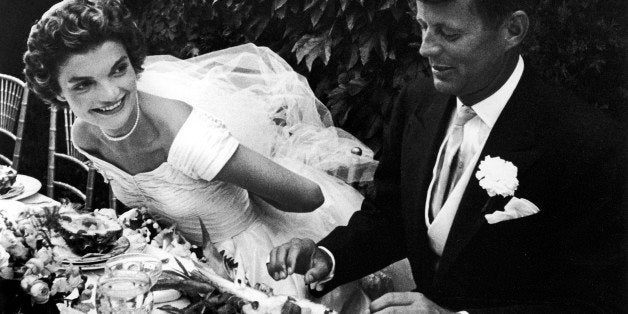 Sixty years ago today, Massachusetts Senator John F. Kennedy, the future 35th president of the United States, married Jacqueline Bouvier in a stunning Newport, Rhode Island affair.
The nuptials were national news; after all, both Jack -- as he was often called -- and Jackie came from wealthy, influential families. To this day, the pair -- and the whole Kennedy clan, for that matter -- is often referred to as "American Royalty."
The marriage of Washington's best-looking young senator to Washington's prettiest inquiring photographer took place in Newport R.I. this month and their wedding turned out to be the most impressive the old society stronghold had seen in 30 years. As John F. Kennedy took Jacqueline Bouvier as his bride, 600 diplomats, senators, social figures crowded into St. Mary's Church to hear the Archbishop of Boston perform the rites sand read a special blessing from the pope. Outside, 2,000 society fans, some come to Newport by chartered bus, cheered the guests and the newlyweds as they left the church. There were 900 guests at the reception and it took Senator and Mrs. Kennedy two hours to shake their hands. The whole affair, said one enthusiastic guest, was "just like a coronation."
Today, on the 60th anniversary of their wedding, we present a gallery of stunning photographs from their Big Day.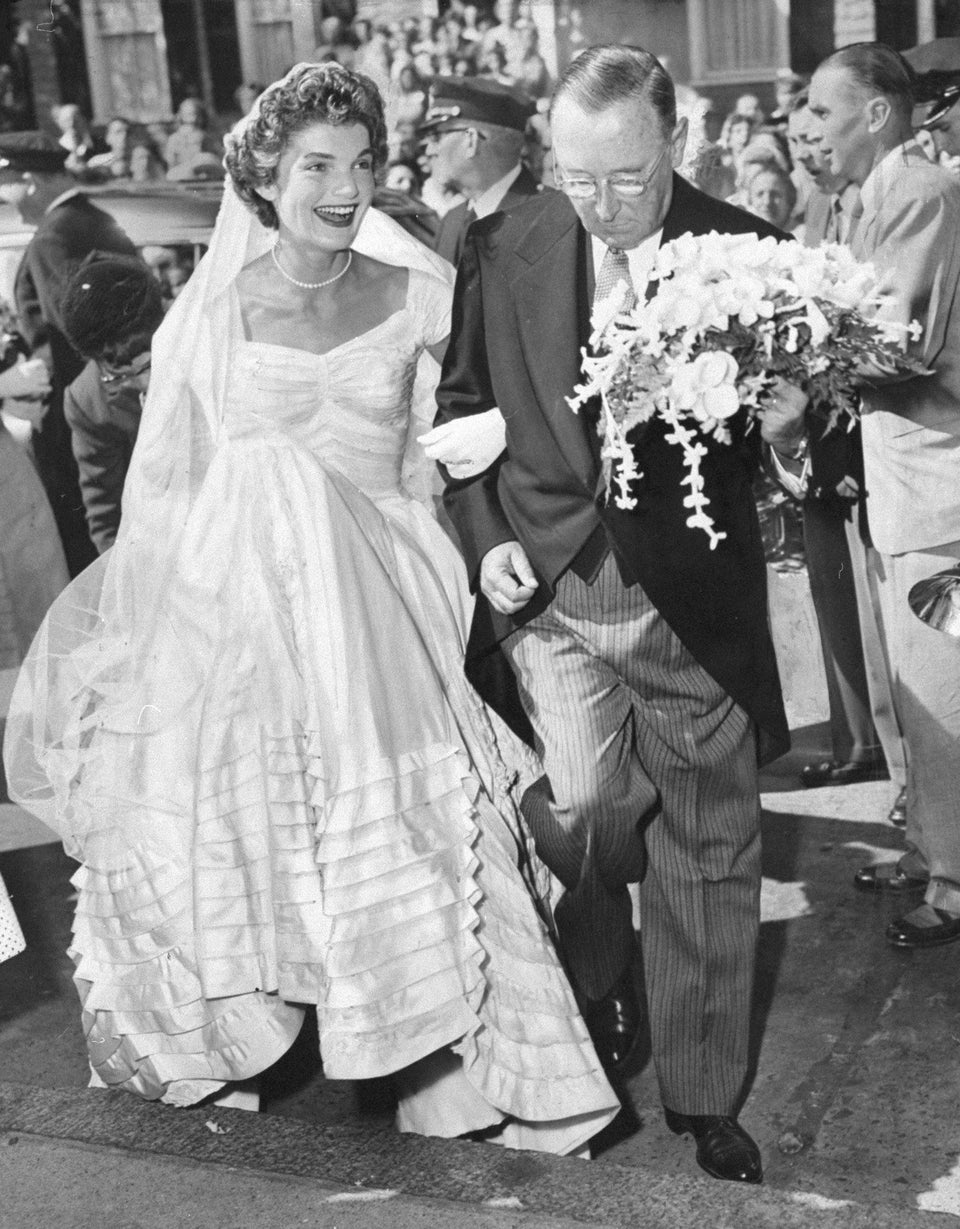 Looking Back At JFK and Jackie's Wedding
Related