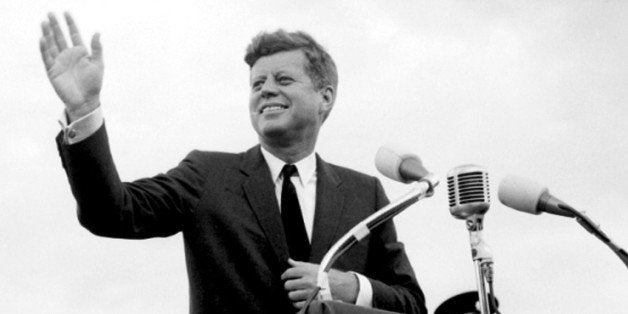 President John F. Kennedy was generally well-liked by his constituents. Fifty years to the day after JFK's assassination, he is remembered as one of America's greatest recent leaders. Several new polls reveal his legacy both in life and in death, as well as lingering questions about how he was killed.
The mood during his presidency was generally optimistic.
Americans started 1963 in a largely hopeful frame of mind, according to polling compiled by Pew Research. Eighty-two percent of Americans thought the country's power would increase that year, 63 percent thought peace with Russia was achievable and 64 percent predicted business conditions would be good. Kennedy boasted a 70 percent approval rating overall, with 64 percent giving him good marks on his handling of foreign policy, and 56 approving of how he addressed domestic problems. Nearly three-quarters of respondents expected him to be reelected.
Today, JFK is remembered as America's best modern president.
Just under three-quarters of Americans think Kennedy will be remembered as an outstanding or above-average president, according to a Gallup poll, ranking him above every president since Dwight Eisenhower. (Ronald Reagan and Bill Clinton took second and third place, respectively.) Americans ages 18 to 29, though they were too young to have lived during his presidency, rated Kennedy especially highly.
"While Kennedy's sad fate probably cannot be separated from his job performance when most Americans evaluate him, it is not the only reason he ranks among the most memorable of chief executives," Gallup's Andrew Dugan and Frank Newport wrote. Ninety percent of Americans today approve of Kennedy's presidency, a CNN/ORC poll found. "Perhaps the real tribute to Kennedy's legacy is that his approval rating is 90% in a time when it is nearly impossible to get nine in ten Americans to agree on anything," CNN pollster Keating Holland wrote.
Many Americans believe the conspiracies surrounding JFK's death are real.
Sixty-two percent of Americans think Kennedy's assassination was a part of a broader plot, a Washington Post/ABC News poll finds, while just 29 percent think he was killed by one man. The doubts don't stop there: 62 percent also suspect there was an official cover-up of the truth. Gallup also found similar numbers, with 61 percent believing in a conspiracy, although they note that's the lowest percentage to do so in nearly 50 years.
Kennedy's words remain relevant today.
"Ask not what your country can do for you, ask what you can do for your country," remains Kennedy's most relevant quote today, according to 62 percent of Americans surveyed in a Marist poll. Seventy-one percent, however, say that in 50 years, Kennedy will be remembered more for his assassination than his presidential accomplishments. The poll also finds that 9/11 now looms larger as a national tragedy -- 49 percent say it was the most significant tragedy for people living at the time, compared with 13 percent who say that of Kennedy's death.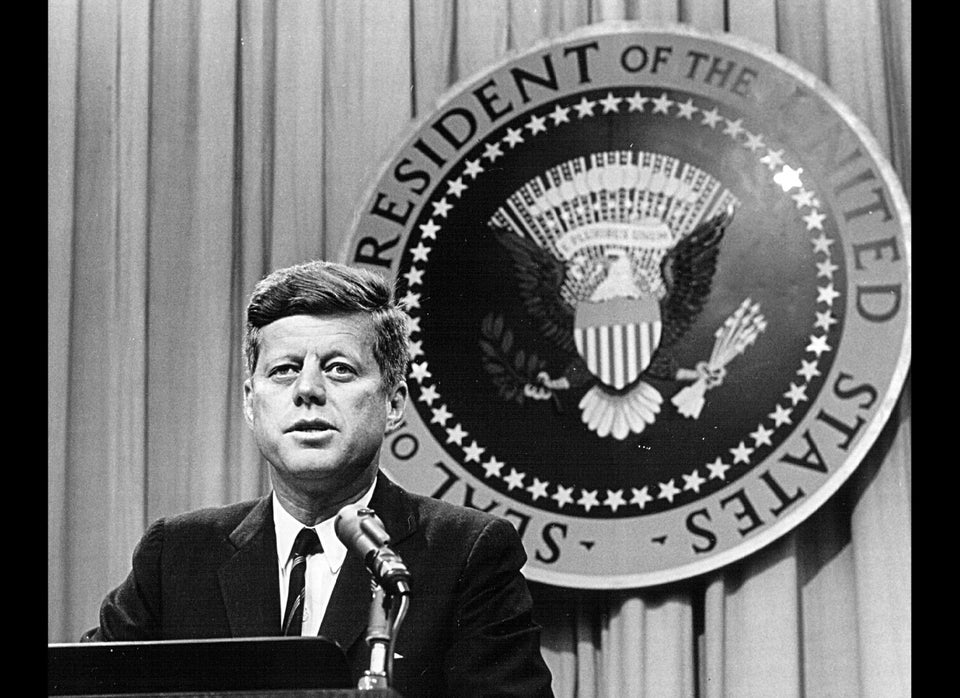 John F. Kennedy
Popular in the Community