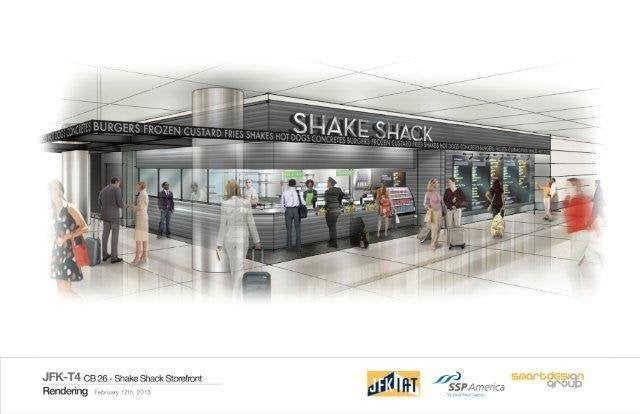 As part of the $1.4 billion renovation and expansion project underway at JFK Airport, several new food options are arriving at Terminal 4. The new Delta terminal, set to open in May 2013, will boast a $28 million food makeover by SSP America, the terminal's food and beverage operator.
Included in the new food offerings is the first-ever airport Shake Shack, Danny Meyer's unstoppable burger chain that is expanding everywhere from London to Istanbul. Meyer will also open an outpost of Blue Smoke, his popular New York City barbecue joint.
Chef Marcus Samuelsson, no stranger to airport dining, is also launching two concepts: Uptown Brasserie, which will feature classic American favorites with international influences, and a fast-casual street food-inspired restaurant.
To round out the celebrity chef ventures, a branch of Nancy Silverton's famous La Brea bakery will also open.
Other offerings include French bistro Le Grand Comptoir, pan-Asian sushi bar Asobu and a version of The Palm suited to travelers on a tight schedule. The terminal isn't just fancy restaurants, though -- there will also be a McDonald's and Dunkin' Donuts, among others.
The restaurants are scheduled to be completed in phases, with the first phase set to open in May 2013. "These new restaurant offerings, which complement the exciting renovations made by SSP just a few years ago, demonstrate that Terminal 4 is again raising the bar," said Alain Maca, president of JFK International Air Transport, in a press release.
Perhaps Delta just wants to give JetBlue's Terminal 5 a run for its money. After opening in 2008, Terminal 5 now offers a range of high-quality food, at least by airport standards.
Currently Terminal 4 hosts 30 international and domestic airlines with an annual passenger volume of nearly 11 million. By 2014, passenger volume is expected to increase to 15 million.
Check out renderings of the new offerings below: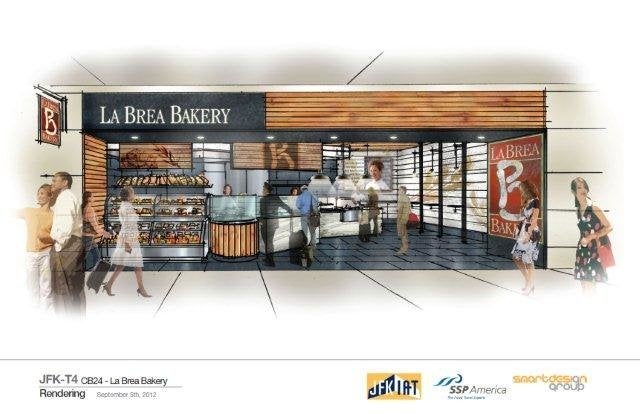 JFK Terminal 4 Dining Options
Related