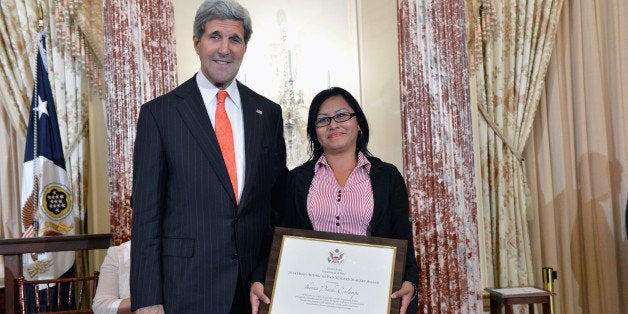 After Jhinna Pinchi escaped her sex traffickers in 2009, she braved her way through death threats and triumphed over legal red tape repeatedly in an effort to find justice.
And finally, in December 2013, she did just that.
Pinchi was the first sex trafficking survivor in Peru to face her abusers in court, according to a 2014 report by the U.S. Department of State. Two of her violators were convicted of trafficking in persons and sentenced to 12 and 15 years in prison. A third defendant remains at large.
Pinchi, named a 2014 Trafficking In Persons Hero by the department, used to be one of the roughly 27 million victims of human trafficking worldwide. Many of these victims are used for commercial sex, like Pinchi, but human trafficking encompasses anyone who has been controlled and exploited by others for profit -- including through forced labor -- according to advocacy group Polaris.
Pinchi -- who has since become a public advocate against the crime and a sought-after speaker -- had been lured into the sex trade in 2007, when she was promised a fake job and ended up working in the sex trade of the northern region of her country. Unfortunately, her story is not atypical among human trafficking victims in Peru.
As Vital Voices reported, there were 1,548 cases of the criminal activity in Peru between January 2007 and August 2013, according to the United Nations Office on Drugs and Crime. False promises of employment are often abusers' go-to tactic for recruiting.
Peru is not the exception. The United Nations' 2014 Global Report on Trafficking in Persons found that exploitation for profit is a far-reaching and deep-rooted crime -- virtually everywhere.
As John Tirman of The Washington Post wrote in 2013, the United States is a top destination for victims of human trafficking, with many victims brought into the country to work illegally in households, on farms and in food service jobs, among others. What's more, Tirman wrote, sex trafficking brings an approximate 50,000 women and girls to America every year, mainly to be used for prostitution.
Tirman points to a disturbing lack of national laws that address trafficking and help victims escape the crime, such as in Italy and the United Kingdom -- where laborers brought in illegally can be fined and deported as illegal immigrants -- and in India -- where a "deplorable" justice system makes convicting a trafficker far too rare.
But Pinchi is one advocate demanding change, in both her home country and around the world.
"I would like to see some training for government agencies and people who work in them, so they know better how to treat and handle victims who are going through a very difficult situation and time in their lives," Pinchi said through a translator in a video produced by the Department of State. She also noted plans to work with representatives from other countries to combat trafficking.
While Pinchi said she's "very, very happy" since escaping her abusers and seeking justice, she said she's far from the sole champion in the fight for progress.
Updated on Jan. 18, 2015; 11:42 p.m. EST
Before You Go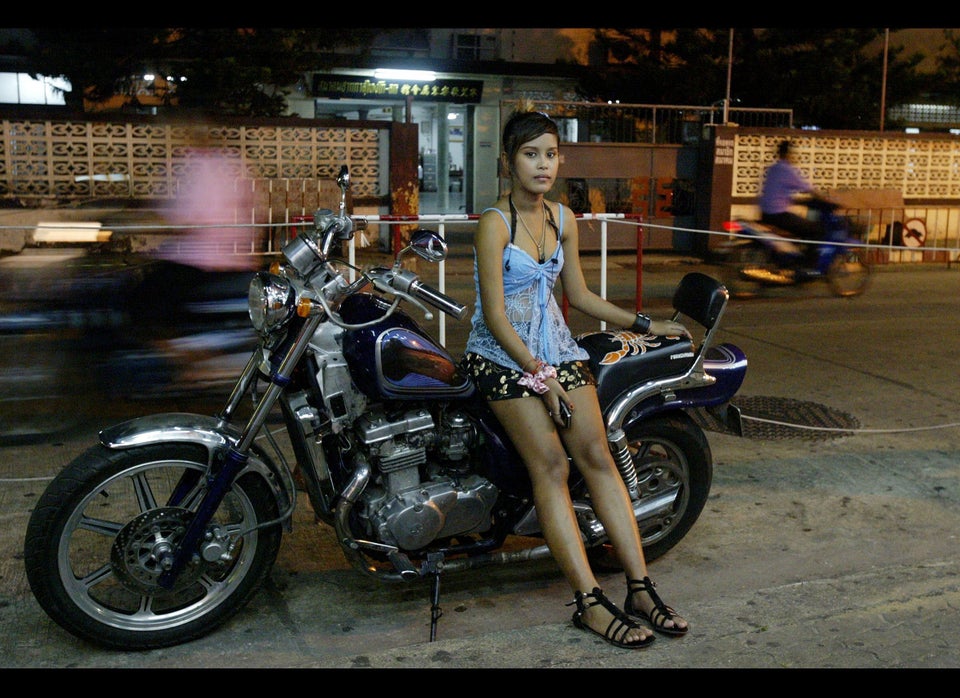 The Faces Of Sex Trafficking
Popular in the Community