Recent photos of China's Jian River capture a disturbing scene, showing what looks like a river of blood. The red water is the result of an illegal dye dump from a local chemical plant, the International Business Times reports.
After being alerted to the "bloody" river, the Luoyang Municipal Environmental Protection Bureau investigated and immediately cut off the plant's power supply, the state-run Chinese news agency Xinhua reported, according to the International Business Times.
Plant workers allegedly claim they washed a batch of red plastic bags, which lead to the dye leaking into the river.
State prisons spokeswoman Katherine Sanguinetti told the Denver Post that, while the amount of sewage in the river is still to be determined, the first tests have shown the water to be diluted.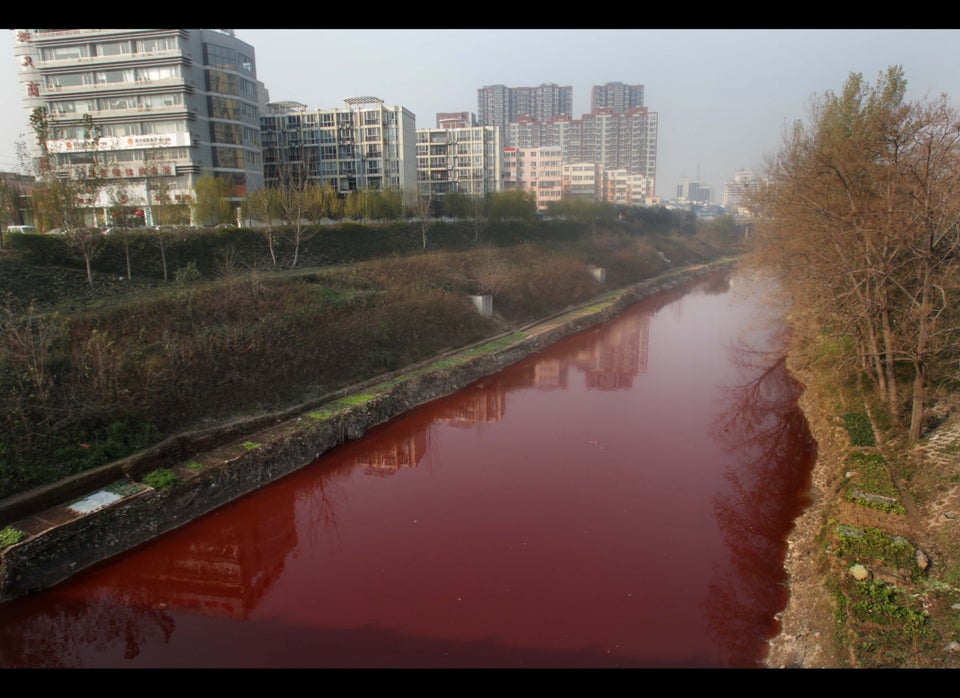 River Turns Red in China
Related
Popular in the Community