The Obama administration trumpeted the news as a sign of its determination to prevail over the extremist group, one that comes as U.S.-backed Kurdish forces in Iraq say they have retaken a strategic Islamic State-occupied town.
"The terrorists associated with [the Islamic State] need to know this: Your days are numbered, and you will be defeated," U.S. Secretary of State John Kerry said at a news conference in Tunisia. The Pentagon confirmed to reporters that Jihadi John was the target of the strike on Thursday, but said it had yet to verify his death.
Some, like the family of Islamic State victim David Haines, expressed relief that the U.S. had killed an extremist notorious for appearing in videos of beheadings of Westerners like Haines, the BBC reported.
Jihadi John "was ISIL's lead executioner, and let us never forget that he killed many, many, Muslims too," Cameron stated. "And he was intent on murdering many more people. So this was an act of self-defense. It was the right thing to do."
But it's important to remember the context around this apparent triumph.
There's a limit to how much strikes like these can actually undermine the Islamic State, which is firmly entrenched in much of western Syria and northern Iraq, complete with its own funding streams, vile justice system and steady flow of recruits. Meanwhile, the Syrian conflict -- which allowed the group to gain ground in the first place -- continues to look intractable, despite multiple rounds of international talks.
Observers have been making these points since the news emerged.
Though he called the strike against Jihadi John "an important milestone," Obama administration ally and House Intelligence Committee ranking member Rep. Adam Schiff (D-Calif.) told MSNBC he did not believe it would alter the battleground situation.
Consistent critics of the administration's policies were even more direct. Diane Foley, the mother of murdered American journalist James Foley, told ABC Friday morning that she would have preferred to see American resources used on saving hostages like her son rather than killing "a deranged man."
Some skeptics suggested the attack was a distraction from the President Barack Obama's broader failure to handle the rise of extremists in the four-year Syrian civil war. Hawkish Republican presidential candidate Sen. Lindsey Graham (R-S.C.) described the strike as a tactical victory rather than a strategic one on Fox News Radio's "Kilmeade & Friends" on Friday morning.
It's also essential to look beyond Syria -- and remember that the U.S. drone program, which has ballooned under Obama and largely operates in undeclared war zones, is hardly an effective success story.
Though drone program aims to pinpoint and kill terrorist leaders, documents released last month indicated that a staggering number of these "targeted killings" affect far more people than just their targets.
The Intercept reported nearly 90 percent of people killed in recent drone strikes in Afghanistan "were not the intended targets" of the attacks.
Documents detailing a special operations campaign in northeastern Afghanistan, Operation Haymaker, show that between January 2012 and February 2013, U.S. special operations airstrikes killed more than 200 people. Of those, only 35 were the intended targets. During one five-month period of the operation, according to the documents, nearly 90 percent of the people killed in airstrikes were not the intended targets. In Yemen and Somalia, where the U.S. has far more limited intelligence capabilities to confirm the people killed are the intended targets, the equivalent ratios may well be much worse.
The report, compiled from classified documents released by a source in the intelligence community, corroborates the many news accounts of civilian deaths caused by drone strikes. U.S. drone strikes have killed scores of civilians in Afghanistan, Pakistan, Yemen and Somalia since 2009.
In December 2013, a drone strike in Yemen killed 14 people returning from a wedding. Government officials mistook their vehicles for those of al Qaeda militants. Parents in Pakistan have reported taking their children out of school to protect them from possible strikes.
The U.S. government has implemented targeted killings since the Sept. 11 attacks as a counterterrorism measure and as retribution against al Qaeda and the Taliban. Under the Obama administration, many of these targeted killings have been carried out using unmanned drones. Despite the high number of civilian casualties and criticism that the program lacks transparency, Obama has repeatedly defended the strikes.
"The terrorists we are after target civilians, and the death toll from their acts of terrorism against Muslims dwarfs any estimate of civilian casualties from drone strikes," he said in 2013.
While government officials claim the drone strikes are accurate and rarely harm innocent civilians, strikes can kill or injure anyone in the area, even if they are only meant to kill a targeted individual.
"Anyone caught in the vicinity is guilty by association," the source of the documents told The Intercept. When "a drone strike kills more than one person, there is no guarantee that those persons deserved their fate. … So it's a phenomenal gamble."
Mariam Baksh contributed to this report.
Read The Intercept's full series, "The Drone Papers," here.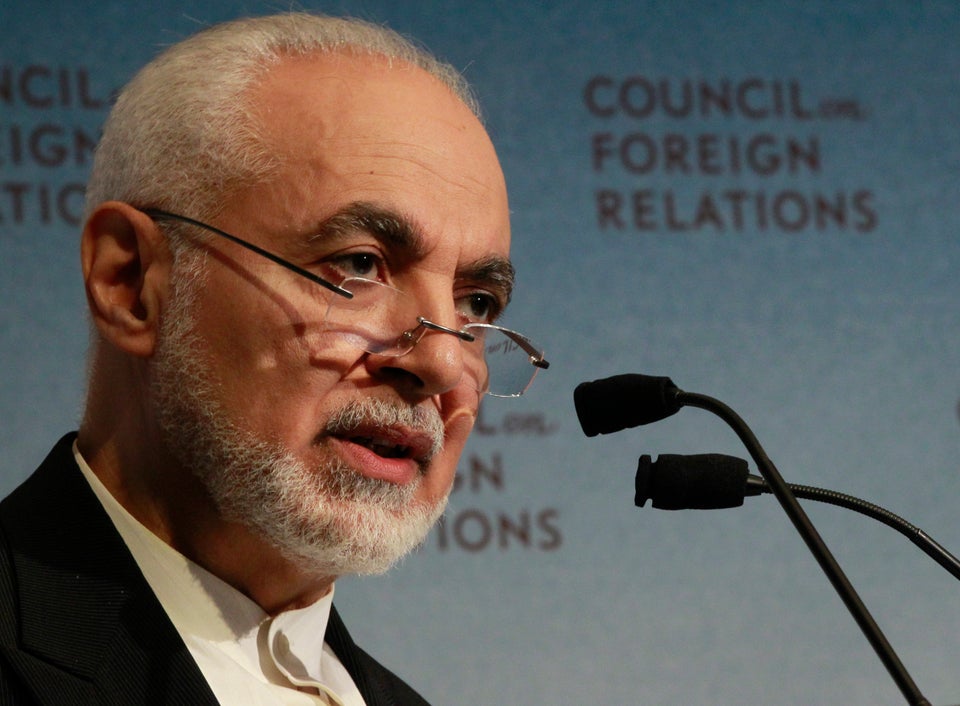 Muslim Leaders Condemn Terrorism
Popular in the Community