In 2014, "Jihadi John," a 27-year-old British citizen whose real name was Mohammed Emwazi, beheaded James Foley, who had been captured while reporting in Syria.
"It saddens me that … we're celebrating the killing of this deranged, pathetic young man. Had circumstances been different, Jim probably would have befriended him and tried to help him," she said. "He wanted to know how we could figure out why -- why -- all this is happening."
Foley lamented America's willingness to spend "precious resources" in the pursuit of revenge, yet none "to save our young Americans."
"There was no sense of justice, then?" asked interviewer Brian Ross.
"Justice? No. No, it's just sad," she replied. "And I think we have to be careful as an American media not to glorify this deranged young man. He's a sad individual filled with hate for us. … That's very sad to me."
"I hope our country can choose to lead in ways of peace and valuing young Americans who are trying to protect press freedom and our best ideals. That's the part of America I'm proud of. I don't like this bully part."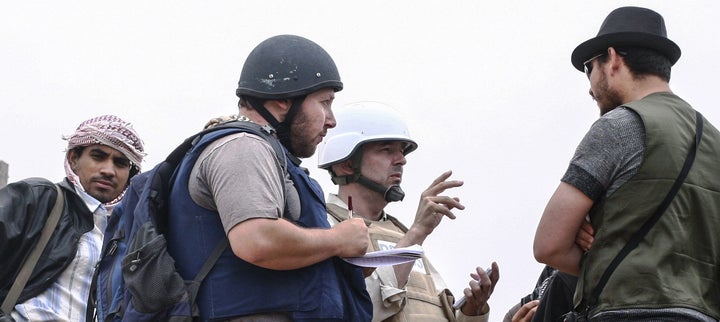 The family of Steven Sotloff, a second American journalist who died at the hands of Emwazi, seemed slightly more encouraged.
"Finally a little bit of justice," his sister, Lauren, wrote on her Facebook page. "Not the way I would of wanted him to die. He should of had his head cut off also and been left to suffer. But at least he is dead."
Steven's mother, Shirley, said the news is "too little, too late."
"This development doesn't change anything for us; it's too little too late," she told NBC. "Our son is never coming back. More importantly, today, we remember Steven's remarkable life, his contributions and those of [the other victims] James Foley, Abdul-Rahman Peter Kassig, Kayla Mueller, David Haines, Alan Henning, Kenji Goto, and everyone else who has suffered at the hands of ISIS."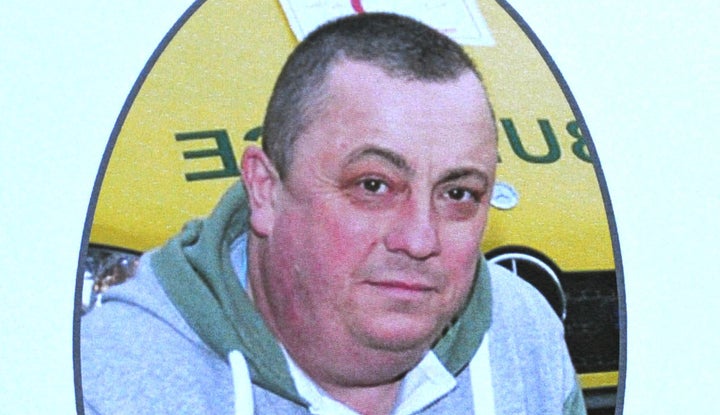 In England, news of the militant's death was greeted with mixed feelings by the family and friends of Alan Henning, a 47-year-old aid worker killed by Emwazi after Henning was captured in late 2013.
A tweet from Henning's nephew, Stuart, added:
Bethany Haines, the daughter of David Haines, a 44-year-old British humanitarian worker killed by Emwazi in 2014, was more welcoming of the extremist's death.
"After seeing the news that 'Jihadi John' was killed I felt an instant sense of relief, knowing he wouldn't appear in anymore horrific videos," she told ITV News. "As much as I wanted him dead I also wanted answers as to why he did it, why my dad, how did it make a difference?"
Haines minimized Emwazi's role as a figure with the Islamic State, calling him only "a pawn in ISIS's stupid game."
In Japan, Junko Ishido, the mother of Kenji Goto, a war correspondent taken hostage by ISIS in 2014, met the news by voicing a hope for peace.
Emwazi brutally killed at least seven western hostages. In addition to Foley, Sotloff, Henning, Haines and Goto, his victims included Peter Kassig, a 26-year-old American aid worker; and Haruna Yukawa, a 42-year-old from Japan.
Related
Popular in the Community