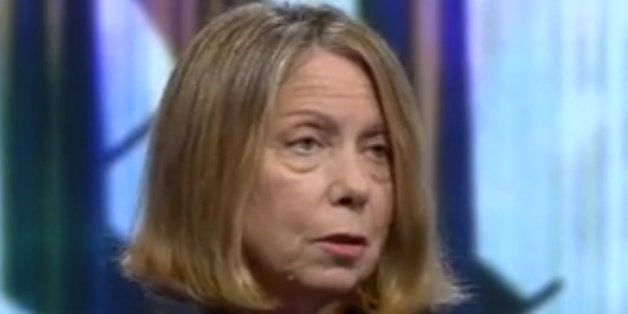 Jill Abramson's firing from the New York Times dominated the discussion on Thursday's "Morning Joe," with the co-hosts declaring that Abramson's pay was "not comparable" to that of her predecessor Bill Keller.
Reports of tensions between Abramson and the rest of the newspaper's top brass poured forth after publisher Arthur Sulzberger Jr. announced Wednesday that Abramson was being replaced by managing editor Dean Baquet as executive editor. The New Yorker's Ken Auletta reported that Abramson had recently confronted her bosses after discovering she made "considerably less" money than Keller, and that the dispute catalyzed her ouster from the newspaper.
Mika Brzezinski and Joe Scarborough disputed the Times' statement Thursday. "They're not comparable," Scarborough remarked about the pay numbers. "We're not gonna give details, but they are not close to being comparable especially if you look at the pay scale of the New York Times."
Auletta appeared on the show, and said Abramson had reportedly discovered that when she was managing editor, she made less than one of her deputies, John Geddes. He said the reasons for her departure were "broader" than just the pay gap, but said it was "one issue that helped trigger the larger issue."
"She was asked to put out a statement saying that, I'm going on to the great white way or new career opportunities, and she refused. She said, 'You fired me, and that's what it should say. And I'm not showing up to the newsroom on the day you make the announcement.'"

Popular in the Community