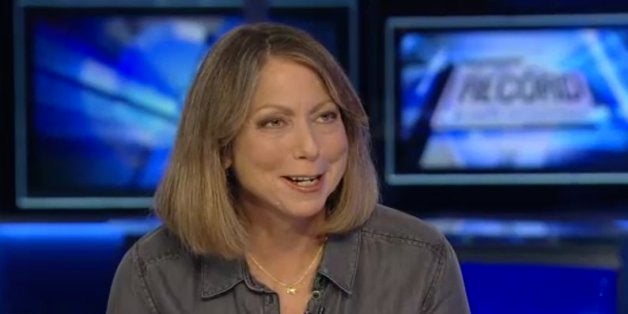 Jill Abramson sat down for her first broadcast interview about her controversial firing from the New York Times on Wednesday. Speaking to Fox News' Greta Van Susteren, she opened up about the double standard she said women often face in the workplace.
After months of mostly silence, Abramson is embarking on a string of interviews, speaking to outlets as varied as Cosmopolitan magazine and New York's local radio station WABC. On Thursday, she is set to talk to Katie Couric.
Abramson continued her habit of emphasizing the fact that she was fired as editor of the Times. "I've devoted my whole career to truth-telling, and why hide that?" she told Van Susteren. The host asked her if she had seen the firing coming.
"No, but I would say that I had my bumps and some difficult situations with some of the people who I worked for," Abramson said. She added that it was "hurtful" to be fired, especially since her firing was "so public."
Van Susteren then asked her about the elephant in the room: her gender. Abramson's status as the first female executive editor of the Times—and the highly charged debate over whether criticism of her leadership style was sexist—was perhaps the biggest point of contention in the days following her ouster.
Abramson declined to say whether she thought a male editor in her situation would be fired, but she then added that there was a double standard for women in the workplace.
"Women in leadership roles are scrutinized constantly and sometimes differently than men, and qualities that are seen as showing leadership or being assertive in men are seen — there are certain code words, 'strident, 'too tough,' whatever, and that's just the world we live in," she said.
She described herself as a "hard-charging editor." Some, she said, "didn't like that style. For a lot of people they liked it. They liked that I was kind of a stand-up editor."
Related
Popular in the Community