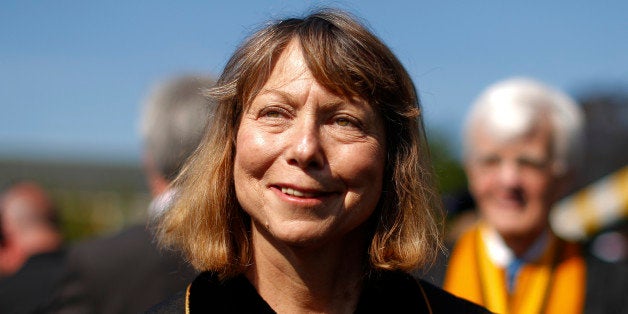 Jill Abramson might be done with the New York Times, but you can bet she's not done with journalism just yet.
The former New York Times editor, who was fired in May in a very public and controversial ousting, has given a few hints recently as to what might be next in her career. In an interview with Re/code, Abramson said that she plans to get back into reporting soon, and that those curious should "stay tuned."
"I think I've at least for a while had it with running something big," she said. "But without sounding immodest, I'm a hell of a reporter and journalist, and I'm going to go back to doing the kind of Jill Abramson work of investigating and telling important stories."
She added that she is still "not altogether sure" why she was fired from the Times. But while the past is still uncertain, a few things are starting to come together for her future.
"I would like to be working at the highest quality kind of magazine," she said.
That could be why she was seen lunching with Vanity Fair editor Graydon Carter on Thursday, according to Page Six. The two were spotted together in June as well, and Capital New York said Abramson "may do some pieces for VF."
REAL LIFE. REAL NEWS. REAL VOICES.
Help us tell more of the stories that matter from voices that too often remain unheard.