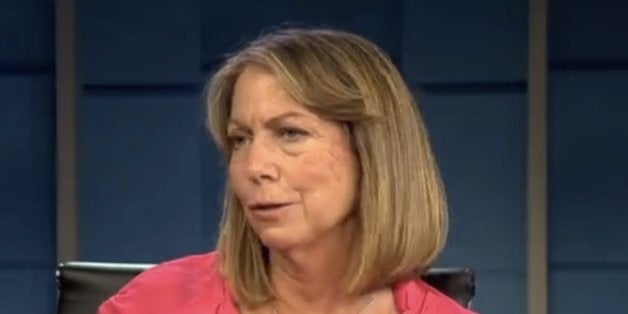 There have been many reports about Jill Abramson's firing from the New York Times, but the former executive editor did not want to discuss them in her recent interview with Katie Couric.
Abramson sat down with Couric on Thursday for one of her first interviews since she was removed from her post in May. Couric began to ask about the report that Abramson had clashed with Dean Baquet, Abramson's former deputy who would go on to replace her. Abramson interjected, "Yeah, I'm not going to—now we're, like, really in the grassy knoll, Katie, and I'm not going to jump in there with you."
Couric also probed Abramson about her compensation, and was met with a similar response.
"Were you being paid less than your male counterparts?" she asked. "It's like another, like, area of autopsy that, you know, anyone who's really interested in that issue can go back and read all that was written about," Abramson responded.
Couric pointed out that the Times has not released the actual numbers, to which Abramson replied, "Well, I'm—I'm not going to discuss my pay on your show."
Calling all HuffPost superfans!
Sign up for membership to become a founding member and help shape HuffPost's next chapter